Here's my Top 10 links from around the Internet at 10:00 am today in association with NZ Mint.
Bernard is on his summer break and will be back on January 22, 2013, from Wellington.
As always, we welcome your additions in the comments below or via email to david.chaston@interest.co.nz.
See all previous Top 10s here.

1. Inequality, again
How do we fairly distribute income and wealth in the age of the robots?
In a world where capital actually does earn most of the income, how do we design 'fair' redistribution.
It's a problem economists are starting to work on - especially as our current 'redistribution' policies aren't really working. In every society, inequality is growing. 
Noah Smith, an assistant professor of finance at Stony Brook University, has a useful piece on the issue in The Atlantic.
The big question is: What do we do if and when our old mechanisms for coping with inequality break down? If the "endowment of human capital" with which people are born gets less and less valuable, we'll get closer and closer to that Econ 101 example of a world in which the capital owners get everything. A society with cheap robot labor would be an incredibly prosperous one, but we will need to find some way for the vast majority of human beings to share in that prosperity, or we risk the kinds of dystopian outcomes that now exist only in science fiction.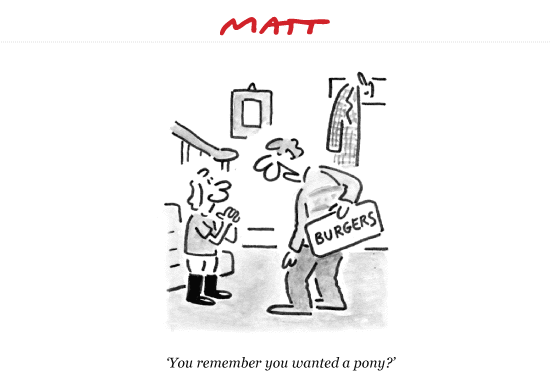 2. Better trade measures
Export/import data is a crude and distorted measure of what trade is worth to a country. What really matters is the value added by domestic activity. The WTO and OECD have launched a new database focused on value-add, and that huge surplus China has in its trade with the US is substantially revised down on the new measure. More here: 
Business competitiveness and export performance are increasingly tied to countries' integration into global production chains and a willingness to open markets to wider imports, according to preliminary international trade data released today by the OECD and the WTO.

"Countries' capacity to sell to the world depends on their ability and readiness to buy from the rest of the world," OECD Secretary General Angel Gurria said during the launch of the new database in Paris with WTO Director-General Pascal Lamy, EU Trade Commissioner Karel de Gucht and New Zealand Trade Minister Tim Groser.

"Our new work with the WTO allows us to see more clearly than ever before how blocking imports will damage a country's own competitiveness. Trade negotiations have to catch up to these new realities, and countries need to implement policies that help their firms better manage their place in international value chains,"

Among the key findings are:

- China's bilateral trade surplus with the United States shrinks by 25% on a value-added basis, reflecting the high level of foreign-sourced content in Chinese exports.

- One-third of the total value of motor vehicles exported from Germany actually comes from other countries, while nearly 40% of the total value of China's electronics exports come from foreign sources.

While conventional trade data suggests that services represent less than one-quarter of total trade, on a value-added basis services trade reaches an average 50% of OECD countries' exports, and well above that in the United States, the United Kingdom, France, Germany and Italy – in large part because services add significant value to manufacturing output.

Bilateral trade surpluses of major commodity exporters like Australia, Brazil and Canada with their key trading partners shrink on a value-added basis, as their raw materials are further processed by trading partners and then re-exported – highlighting where these countries might "move up" the value chain.
They released a rich database and some very useful visualisation tools. OECD, WTO, WTO (although I found the WTO dashboards very hard to access).
​

3. Income and wellbeing
Yes, it seems money will buy happiness - according to a study from the Public Policy Department at The Wharton School. The researchers plotted 122 countries' responses to a Gallup World Poll on well-being against each nation's real GDP per capita (adjusted for purchasing power) and found a strong correlation. Well-being rises with income at all levels of income, across countries. And New Zealand does very well. Yet another reason why its great to live here. More analysis here »
Moreover, the data show no evidence for a satiation point above which income and well-being are no longer related.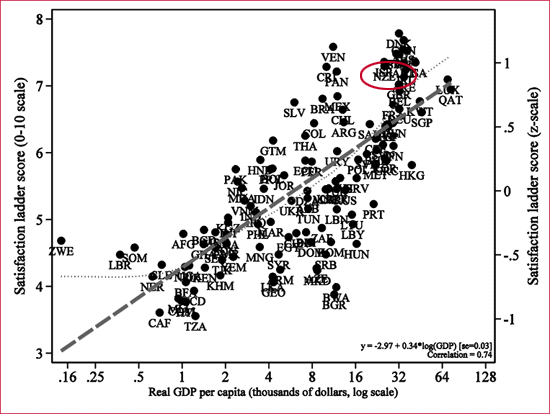 4. Today's raw market data ...
A quick holiday update:
as at 11:10am

Today


9:00 am

Yesterday
Four
weeks ago
One
year ago
 
 
 
 
 
NZ$1 = US$
0.8405
0.8414
0.8346
0.8003
NZ$1 = AU$
0.7956
0.7980
0.7960
0.7712
TWI
75.50
75.41
74.41
71.48
 
 
 
 
 
Gold, US$/oz
1,688
1,676
1,696
1,656
Dow
13,602
13,488
13,320
12,488
Copper, US$/tonne
7,911
7,945
7,825
8,185
Volatility Index
13.59
13.42
17.84
20.89

5. 'A new gold standard is being born'
Or, so says Ambrose Evans-Pritchard in the Telegraph today. Personally, I have my doubts. There is no where near enough of this commodity to underpin proper trade. Besides its value is only in [some] people's heads. It has no intrinsic value; without speculators it would be worth very little. Scarcity is its only real claim to fame and that seems a pretty naive basis for either a store of value or as a means of exchange. Surely we can (and have?) come up with far better solutions.
My guess is that any new Gold Standard will be sui generis, and better for it. Let gold will take its place as a third reserve currency, one that cannot be devalued, and one that holds the others to account, but not so dominant that it hitches our collective destinies to the inflationary ups (yes, gold was highly inflationary after the Conquista) and the deflationary downs of global mine supply. That would indeed be a return to a barbarous relic.

Hopefully, it will be nothing like the interwar system. That was a dollar peg that transmitted US deflation to the whole world when the Fed tightened too hard in 1928 and went berserk in 1930.

A third reserve currency is just what America needs. As Prof Micheal Pettis from Beijing University has argued, holding the world's reserve currency is an "exorbitant burden" that the US could do without.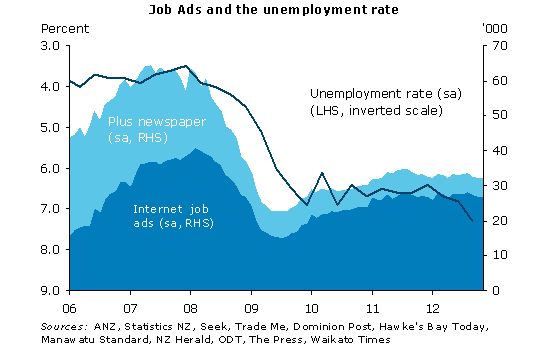 6. ZeroHedge is rarely right
Judging by the comments on this site, we have quite a few gullible readers who think ZeroHedge (Tyler Durden) knows what they are talking about. The problem for ZH is that they have been making out-there assertions for years now and few have come anywhere near to passing. Noah Smith takes stock.
Now, Zero Hedge and the whole "goldbugosphere" tries to push the idea that they understand macroeconomics better than everyone else out there - that what is "obvious" to them is not obvious to most of the world, which is still in thrall to (Keynesians, neoclassical econ, Xenu, take your pick). But this also does not mean that gold prices can be expected to rise. Because even if it's true - suppose goldbugs are much much wiser and savvier than the rest of humanity - the only reason goldbugs wouldn't have already been able to push gold to its optimal price would be if goldbugs were liquidity constrained. But if that's the case, the only people who will believe in the predictions of higher gold prices will, by definition, be people who are unable to take advantage of their superior wisdom and savvy.
​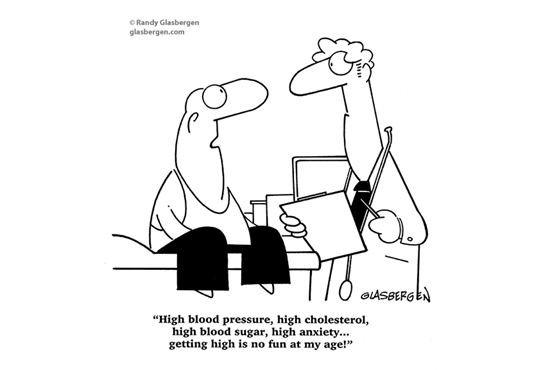 7. The new science of pleasure
Anyone who has followed this Top10 series will know that traditional economics appears to be under constant attack - from outlier economists, mainly. Actually, like any hard science, it is that relentless challenging that makes it an enduring way to think about how people organise and react to the incentives they face on a daily basis. (And when there is no disagreement - ie certainty - it will no longer be a science, it will be a religion.)
Anyway, behavioural economics, the study of 'animal spirits' is the current fashion, and it has a lot to recommend it. And a recent contribution comes from Daniel McFadden, a Berkeley professor. He has a new paper out that reviews how psychology, biology, and neurology are ganging up on economics to prove that, when it comes to making decisions, people are anything but rational.
Derek Thompson talked to McFadden and reviews his arguments.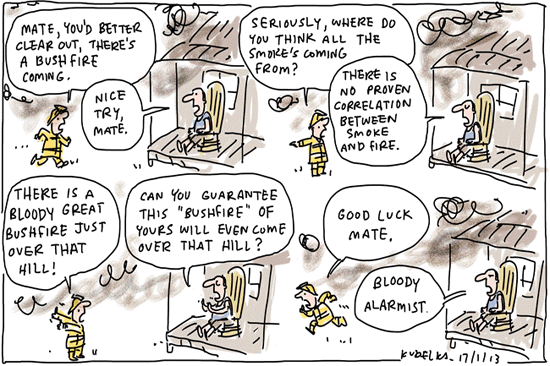 ​
8. Innovation by design
If you are a ceo of a New Zealand business, we highly recommend you make some time (40 mins) to watch this video. It will be some "common sense" but that becomes obvious only after Geoff Suvalko leads you through the principles of design-led organisation. Bookmark this »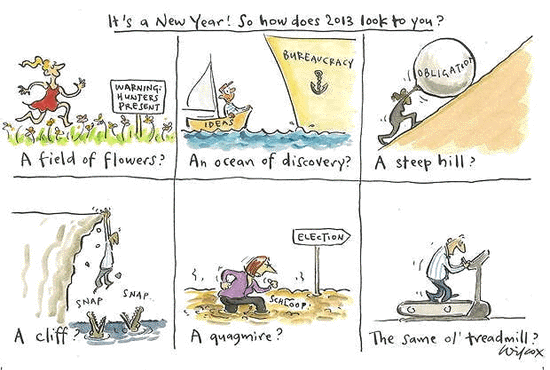 9. The world in 2050
PwC has produced a Report (out of London) detailing how they see the world in 2050. They think China's GDP will grow almost 5 times - seems unlikely to me. They also see Australia slipping out of the top 20 and Indonesia, Nigeria and Vietnam racing up the rankings. These predictions seem to assume resource constraints will be overcome and that is a head-scratching assumption. They also don't see Japan moving its ranking down much, which also surprised me.
 
2011
2030
2050
PPP rank
Country

GDP at PPP




(2011 US$bn)

Country
Projected


GDP at PPP




(2011 US$bn)

Country
Projected


GDP at PPP




(2011 US$bn)

1
US
15,094
China
30,634
China
53,856
2
China
11,347
US
23,376
US
37,998
3
India
4,531
India
13,716
India
34,704
4
Japan
4,381
Japan
5,842
Brazil
8,825
5
Germany
3,221
Russia
5,308
Japan
8,065
6
Russia
3,031
Brazil
4,685
Russia
8,013
7
Brazil
2,305
Germany
4,118
Mexico
7,409
8
France
2,303
Mexico
3,662
Indonesia
6,346
9
UK
2,287
UK
3,499
Germany
5,822
10
Italy
1,979
France
3,427
France
5,714
11
Mexico
1,761
Indonesia
2,912
UK
5,598
12
Spain
1,512
Turkey
2,760
Turkey
5,032
13
South Korea
1,504
Italy
2,629
Nigeria
3,964
14
Canada
1,398
Korea
2,454
Italy
3,867
15
Turkey
1,243
Spain
2,327
Spain
3,612
16
Indonesia
1,131
Canada
2,148
Canada
3,549
17
Australia
893
Saudi Arabia
1,582
South Korea
3,545
18
Poland
813
Australia
1,535
Saudi Arabia
3,090
19
Argentina
720
Poland
1,415
Vietnam
2,715
20
Saudi Arabia
686
Argentina
1,407
Argentina
2,620
In a companion report on banking over this same period, you can see why CBA and ANZ are focused on many of these fast-growing economies.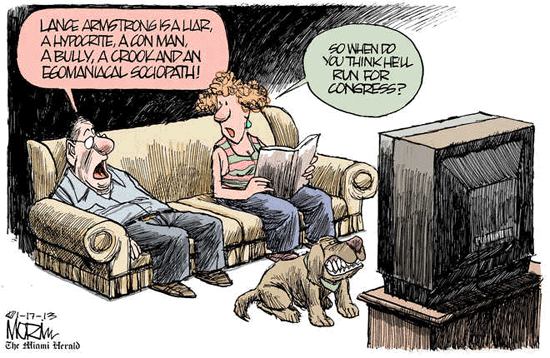 10. Today's quote
"If you think nobody cares if you're alive, try missing a couple of car payments." Earl Wilson