Elizabeth Davies finds the costs of relocating two-and-a-half hours down the road prohibitive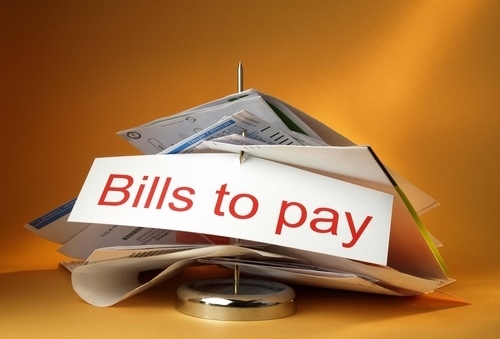 By Elizabeth Davies
The last three months have been some of the most expensive of my life.
Summer and Christmas are always an expensive time of year, but for us it was the cost of relocating.
One of the main reasons we chose to move away from Auckland was to save money and we've already seen savings in many different areas of our lives; from rent to parking to insurance and entertainment, getting out of Auckland hands down means a cheaper life.
That being said, moving cities is an incredibly expensive process.
Relocating is a logistical, costly nightmare. You can't just rope in a couple of mates with a box of beer and drag your stuff around the corner. Having lived together for a couple of years we'd gathered our fair share of junk and while we did a massive clear out we still spent over a thousand dollars on a truck and two strong guys to help us move our worldly possessions two and a half hours down the road.
Finding a new place to live always means a big initial outlay of expenses.
We spent a fair amount of money doing trips to Tauranga to check out potential homes, and when we did find the right one we then had to pay letting fees and bond, and advanced rent. Once again that's more than $1000.
By this stage I'd had to quit my job and my partner had finished studying so neither of us had any significant income.
Just as we had vaguely started settling in to our new home Christmas hit. I have a huge family so it would be an understatement to say that Christmas is an expensive time of year.
My partner started straight into a fulltime job but gets paid monthly, which meant an adjustment to the way we handle our finances. I left my fulltime job in Auckland and I'm yet to find fulltime work here in Tauranga, putting more strain on our finances.
We decided to have a very modest Christmas, buying small, inexpensive gifts for family and choosing not to give each other presents. But the cost of travel from Tauranga to Auckland to Matakana and back to Tauranga was unavoidable.
The reality is, as we come into March we're still on the back foot, trying to drag ourselves out of the financial hole we've found ourselves in as a result of relocating.
We're still living modestly, but this year is about serious savings, so it's time to tighten our belts once more.
Money starts to become a problem when you stop thinking about it. A few days ago we sat down and re-did our budget and set ourselves new rules.
We've made a plan to look at our budget once every six months for the foreseeable future. As time goes on and our financial positions change or develop we can identify our spending habits, where we need to improve and make adjustments.
We're discovering that being financially responsible means being aware of everything you spend, not just large, irregular purchases but small habitual spending. As the saying goes, take care of the pennies and the pounds will take care of themselves.
--------------------------------------------
Elizabeth Davies is a graduate of the Auckland University of Technology post graduate journalism course. She writes a weekly article for interest.co.nz on money matters and financial struggles from a young person's perspective.