Bernard Hickey explains why Auckland landlords will be celebrating a week of fantastic news for house prices and everyone else will be grinding their teeth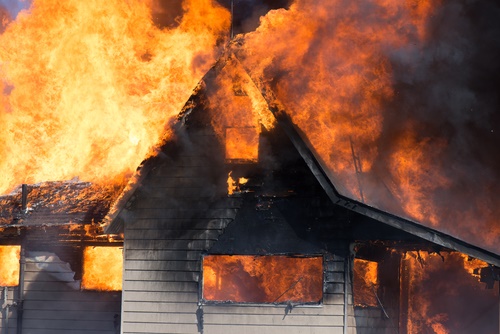 By Bernard Hickey
Auckland's property bonfire was the centre of attention this week and for all the right and wrong reasons.
Firstly, as foreshadowed in this column last week, a land mine went off on Tuesday under the Government's strategy of trying to douse the fire with extra housing supply.
Deputy Mayor Penny Hulse essentially said 'No Mas' to the Government's drive to set up Special Housing Areas all over and around the city, and in particular, on 'Greenfield' sites outside the Metropolitan Urban Limit.
Ms Hulse spelled out publicly for the first time why the Council's Development Committee decided confidentially last month to suspend approval for three Special Housing Areas near Huapai in West Auckland with 230 sections.
Residents had revolted at the prospect of thousands of new residents trying to use their blocked North Western motorway without a new busway and better public transport being built first, she said.
The Council also wanted Government funding to help pay for the roads, water and electricity supplies needed for all these extra sections, she said.
Finally the cat was out of the bag. After years of publicly going along with the Government's push to go both 'up' with more intense central city developments, and 'out' with more greenfield developments, the Council had decided it would only approve new Special Housing Areas in brownfield areas and had suspended its consideration of 45 other areas.
The Council's genetic pre-disposition for a 'compact' city with a clearly defined Rural-Urban Boundary was dragged out into the open. The reflexive opposition to 'sprawl' finally showed its teeth.
Ms Hulse argued it was not fair on existing ratepayers that they fund the extra infrastructure needed 'in between' the new areas, which can't be directly funded through development contributions paid for by developers and passed on to home buyers.
On the face of it, this argument is seductive. After all, why should Auckland ratepayers minding their own business pay rates hikes that are nine times faster than inflation because the central Government could not or would not control an unprecedented net migration surge? Surely, ratepayers huff, that's not our problem to solve with our money.
The problem for Auckland ratepayers is that sympathy is wearing very thin north of Orewa and south of the Bombay Hills.
Housing Minister Nick Smith put the counter-argument most aggressively, saying taxpayers in Invercargill would not be keen to pay for Auckland roads and buses when the Council itself was cutting its road transport budget to fund its train project. What he did not say out loud is that property owners outside of Auckland and Christchurch who have seen their property prices stagnate in the last 7 years would much prefer all those newly rich Auckland property owners spend some of those riches on their own roads and buses.
Smith then went on to warn Hulse the Government had the right under the 2013 Special Housing Areas Act legislation to over-ride the Council and directly approve these greenfield areas. He said such a takeover was unlikely and Prime Minister John Key was at pains to be more conciliatory, but the threat was left hanging there for all councillors and ratepayers to see.
Meanwhile, the bonfire raged on through the week.
Barfoot and Thompson reported later on Tuesday the median sale price in Auckland rose NZ$42,500 in the month of April alone and was up 21.6% from a year ago. There were 314 homes sold for more than NZ$1 million in the 30 days of April, which was exactly double the number sold for less than NZ$500,000. Barfoot and Thompson itself collected almost NZ$1 million a day in commissions through the 61 days of March and April. New mortgages to landlords grew 46% to NZ$2.1 billion in March from February.
(Graph shows Monthly house sales by buyer type. Source: Corelogic NZ, REINZ, RBNZ estimates)
By the end of the week rental property investors were sitting pretty at the fireside.
They would have smiled on Monday when Mr Key downplayed again the prospect of any Australian-style restrictions on foreign buyers or any Victoria-style taxes on foreign buyers.
They would have grinned from ear to ear as the Governments responsible for encouraging new house building squabbled on Tuesday over how to pay for pipes and roads while the shortage of 25,000 dwellings grew ever larger.
Later on Tuesday, landlords would have given a little fist pump on hearing Labour Leader Andrew Little give his strongest opposition yet to any suggestion of a capital gains tax. Fresh from 20% rise in prices, those landlords who bought a NZ$600,000 rental with a 60% mortgage a year ago are sitting on a tax-free gain of 50% on their equity and are newly confident that, even with a change of Government, that they will not have that gain taxed.
They basked in the knowledge by late on Wednesday after weak wage inflation data that the Reserve Bank is now expected to cut the Official Cash Rate twice before the end of the year.
On Thursday and Friday they would have rejoiced in the knowledge that 100 new migrants arrived in Auckland on each of those days to either rent or buy a house. It was the same on Monday, Tuesday and Wednesday.
By Sunday, those landlords could celebrate again as they have seen the value of their property rise another NZ$7,000 in a week.
In the last year Auckland has found a recipe for a bonfire of the properties: just add 100 migrants a day to a shortage of 25,000 houses, throw in the prospect of a couple of rate cuts and then take away any prospect of a capital gains tax or foreign buyer restrictions. Then light the touch paper and stand well back.
This week everyone in New Zealand heard the whoomf and then felt the heat of Auckland's property market going up in flames. Many cheered, but not everyone.
And certainly not the Government, the Reserve Bank or the myriad of first home buyers and renters in Auckland who saw house prices rise 9.7% or NZ$67,000 in the last three months over the same time as their wages rose 0.7% or NZ$7.50 a week.
------------------------------
A version of this article has also been published in the Herald on Sunday. It is here with permission.