Terry Baucher finds a few surprises in Budget 2015 around Working For Families Tax credits, KiwiSaver and a brand new levy on tourists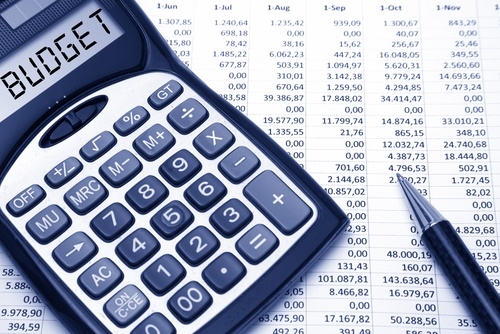 By Terry Baucher

The surprise in the Budget of the first increase in real terms to benefits since 1972 came at a cost for savers and travellers and possibly also for the recipients of the benefits package.
The Budget contains no direct tax measures other than the previously announced increase in funding for Inland Revenue's property compliance programme and the new "bright line" test for property investors. 
As usual, however, the devil was tucked away in the detail.  Although many low income families will benefit from the increases to Working for families tax credits ("WFTC") from 1 April 2016 the sting in the tail is an 5.9% increase in abatement rates from 21.25 cents to 22.5 cents in the dollar. 
From 1 April 2016 WFTC will reduce by 22.5 cents for each dollar earned over $36,500 of gross income (a term which has itself been widely expanded in recent years).  What this means is for families receiving WFTC their effective marginal tax rate ("EMTR") will increase by a combination of tax and abatements.
For a small group of about 4,000 families on low income their EMTR is 100% that is every extra dollar they earn will be lost in tax and abatements of WFTC and other benefits such as accommodation supplement.  Until the interaction between the tax and social spending systems are overhauled this intractable problem will remain. 
The Budget contains a measure to tackle the issue of outstanding Child Support which is now $3.2 billion and rising.  Just $700 million of this is actual Child Support with the balance representing penalties. 
To tackle this the Government is introducing from 1 April 2016 mandatory write-offs of the monthly penalties for liable parents who meet their payment requirements through compulsory deductions made via the PAYE system.  This could result in up to $1.7 billion of Child Support debt being written off over the next four years.  (The actual effect on the Government's revenue will be only $47.1 million over the next four years as $1.6 billion is already included as an impairment in the Government's books). 
This is good news for the 54,000 persons with outstanding Child Support debt who earn under $30,000 annually.  However, the underlying problem of overly punitive late payment penalties still remains so the changes are a case of two steps forward, one step sideways.
The immediate removal of the KiwiSaver $1,000 kick-start payment is a big surprise and it will be interesting to see how that affects savings.  The annual member tax credit of up to $521 per annum remains but at a projected cost of $705 million for the 2015-16 year this might come under review in the future.
Also as previously announced up to $495 million of ACC levy reductions over the next two years are in the pipeline "depending on public consultation."
This year's under the radar tax increase is a new border clearance levy from 1 January 2016.  It is expected to be about $16 per arriving passenger and around $6 for departing passengers and should raise about $100 million annually.  The intention is that the levy will eventually fully cover the cost of passenger border clearance.  Unsurprisingly, Bill English denied this was a tax increase, but was merely a cost recovery measure. 
A useful measure for small businesses is the additional $12.1 million over four years for the New Zealand Business (NZBN) initiative.  1.1 million companies have NZBNs and the scheme will now be extended to sole traders, partnerships and trusts.  Businesses using a NZBN to update details need only enter it once and all relevant government agencies will be automatically updated. This should save unnecessary duplication and reduce compliance costs. 
Something which could also be useful for small businesses is the increased funding of $8.1 million over four years for the Serious Fraud Office.  Fraud is a growing problem so this is a welcome move. By contrast, the GCSB and SIS each received an additional $20 million over the next four years.
Further down the track the Government is holding out the possibility of tax cuts in the 2017-2018 year.  Which is an election year. Coincidentally, of course.