Legendary US investor Warren Buffett ought to be toasting the NZ Commerce Commission as his firm takes a shareholding in IAG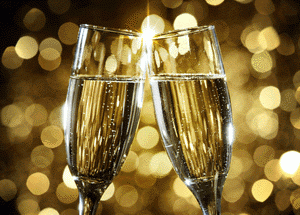 By Gareth Vaughan
In their due diligence on IAG ahead of the deal announced yesterday, Warren Buffett and his underlings at Berkshire Hathaway no doubt focused the bulk of their attention on Australia and Asia.
That would be only natural given Australia's a much larger market than New Zealand, and Asia offers interesting growth potential.
However, any time they spent looking at IAG's New Zealand unit might have left the Americans scratching their heads in excited disbelief.
The legendary Buffett, known as the Sage of Omaha, has done plenty of deals in his time. But few surely can have involved one company with such dominant marketshare in a major consumer market.
When the Commerce Commission rubber stamped IAG's acquisition of Lumley last year the deal lifted the already dominant IAG's share of the overall New Zealand insurance market to about 50.5% from 41.5%. It also increased IAG's share of the home and contents and vehicle insurance market to 66% from 60%, and gave it 40% of New Zealand's intermediated (sold through brokers) insurance market. These figures are unlikely to have changed much since given New Zealanders' reticence when it comes to changing insurer.
IAG, remember, owns the NZI, State, AMI and Lumley businesses on this side of the Tasman.
New Zealand may be a small market, chump change even for the likes of Berkshire Hathaway, but it's not a bad one to be in when you're the dominant player.
And, as reported by interest.co.nz last year, New Zealand general insurers are growing their business the fastest out of insurers in eight OECD countries, and obtaining the second highest investment returns.
With the assistance of consulting actuary Peter Davies, we added figures for New Zealand general insurers to a table compiled by the Bank for International Settlements. The result showed premium growth at the New Zealand insurers, at 8%, outstripping that in the other seven countries with Australia second at 7.1%.
And more recently we reported general insurers last year parted with the smallest portion of money they received through premiums, to pay for claims, since at least 2004, with the insurers paying $60 in claims for every $100 they received in premiums.
Yesterday's announcement  sees IAG and Berkshire Hathaway strike a 10-year whole of account quota share arrangement meaning Berkshire Hathaway will receive 20% of IAG's consolidated gross written premiums and pay 20% of claims. Berkshire Hathaway will also reimburse IAG for its share of operating costs and pay a percentage-based fee for accessing IAG's franchise.
The deal gives IAG capital (about A$700 million over five years) and, as one of the world's largest buyers of catastrophe reinsurance cover, the quota share arrangement will reduce IAG's exposure to its geographic concentration of insurance risk in Australia and New Zealand, thus lowering its future catastrophe reinsurance needs and its exposure to potential volatility in reinsurance rates.
IAG's Australia and New Zealand focus, and the pursuit of Asian growth opportunities in India, Thailand, Malaysia, China, Vietnam and Indonesia remain. Berkshire Hathaway can increase its shareholding in IAG as high as 14.9% during the term of the partnership.
So it looks a good deal for IAG and a good deal for Buffett's Berkshire Hathaway. But what it means for the New Zealand consumer, lumbered with a regulator and competition laws that allow a takeover creating one company with 66% share in a market used by huge numbers of New Zealanders, remains to be seen.
Buffett is clearly a very canny man, but he and his team wouldn't need to be rocket scientists to realise investing in IAG's New Zealand operations is a good move.
In a video released by IAG (see below) Buffett notes he's 84 and this is his first investment in an Australian company.
"I've been very derelict but it has been worth waiting for. We've now picked the best and we've entered into an area in the world where we've done some business before but now we're coming in with an ownership position," said Buffett.
"Our first love, our long time love, our future love, has always been the insurance business. Our board of directors, our managers, our shareholders, all love the insurance business," said Buffett.
Perhaps he should have also said; "We love the New Zealand Commerce Commission and your competition laws."
This article was first published in our email for paying subscribers. See here for more details and how to subscribe.