Bernard Hickey says a 'negotiated settlement' of the Productivity Commission's 'prescription for shared pain' on the Auckland housing issue would be preferable, or else...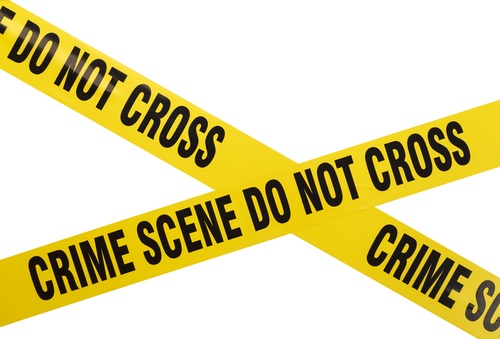 By Bernard Hickey
This week's report from the Productivity Commission on "Using land for housing" is the bureaucratic equivalent of one of those forensic science shows that rips apart the victim's body to conduct a post mortem and identify the murderer -- let's call it CSI Auckland Housing Crisis.
It shows in excruciating detail how Auckland's land prices have spiralled over the last decade and the toll that is taking on New Zealand's economy, and particularly those on lower incomes. It dissects the myriad of decisions by a self-interested minority of rate payers and property owners over the last 20 years that have cost the rest of the economy many billions of dollars and consigned a generation to poverty.
Restrictions on where people could build, how high and dense they could build, what materials they could build with, how many car parks they needed, how much councils could borrow and how rates were assessed have all combined to pump up land prices and rents to economically and socially disastrous levels. It made millionaires of a few and has consigned many thousands to housing poverty. Here's the post mortem in shocking detail:
* Land costs have trebled over the last 15 years in Auckland and now make up 60% of the value of property. That's up from just over 40% a decade ago and above the 40% seen in the rest of New Zealand.
* Unlocking supply of greenfields and brownfields land for housing in Auckland could cut the cost of housing by as much as 47% if it was done in a way that created the large scale developments that improved economies of scale for builders.
* The average size of new houses has increased 50% since 1989 because rising land costs in tandem with density restrictions force developers to build big houses that only a few can afford. Over 60% of new homes are now sold at prices in the top quartile price bracket, which is more than double what it was 20 years ago and six times what it was in 1960.
* Even with the elevated new building levels now of 8,000 a year, Auckland will have a shortage of 60,000 homes by 2020, double the shortage in 2015. 
* To have any hope of making up that shortfall, Auckland would have to build the equivalent of 11 more Hobsonville-sized developments immediately and then complete four more every year from now on. The Hobsonville development is already touted as the biggest in Australasia and will take a decade to deliver 3,000 new homes. That's how monumental the shortfall is. 
* The share of New Zealand households that have to spend more than 30% of their disposable income on housing has almost trebled since the late 1980s to over 25%. The average share of disposable income spent on housing in New Zealand is over 25%, which is the second worst in the OECD behind Greece.
* Over-crowded, expensive, cold, damp and mouldy housing is estimated to be responsible for the hospital admissions of over 1,300 people with infectious diseases each year. This entrenched poverty is costing the Government at least NZ$2 billion a year in rent subsidies and countless billions a year in health and other costs, let alone the lost economic growth from a generation growing up unhealthy and unskilled.
The prescription for recovery is just as forensic as the diagnosis. And it's just as confronting for the Government, Auckland Council and property owners as the worst scenes on 'Bones' or 'Embarrassing Bodies'.
The Commission recommends:
* Creating an Urban Development Authority with the power to compulsorily acquire large swathes of idle land-banked land to create more large scale 'Hobsonville' developments.
* Changing rates from being based on capital (building) values to just land values, as it was for most of Auckland before the Auckland Council amalgamation in 2010. Also, Council should look at targeted rates for those areas with extra up-front infrastructure costs and the potential for a special idle land tax.
* Allowing Council to charge Government rates on land it owns. LGNZ estimated that could raise NZ$180 million a year. Allowing Council to impose congestion charges and allowing Watercare to differentiate its Infrastructure Growth Charge for more expensive developments that require big pipe upgrades
* Council should remove requirements that apartments have balconies, minimum numbers of carparks and private open spaces. It should also lift height limits and review minimum apartment sizes once the Building Code for air quality, lighting and acoustics is updated.
* Government should exempt foreign investors from Overseas Investment Office rules if they're buying land to develop homes within a certain time frame.
* Council should look more at increasing its debt to fund infrastructure.
Most of these measures would appal a generation of land owners who created the current mess and are profiting from it.  A negotiated settlement based on the Commission's prescription for shared pain would be preferable. But if ratepayers and their elected representatives don't relent, the Government should threaten intervention to take over the Council in the national interest.
-----------------
A version of this article has also appeared in the Herald on Sunday. It is here with permission.