Aaron Drew has a contrarian view, and says interest rates are too low in NZ if financial stability risks are taken more into account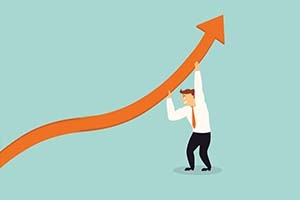 In reviews of previous New Zealand business cycles, the RBNZ has found it was too slow to raise interest rates as the economy recovered. As a consequence interest rates had to go higher for longer than would have ideally been the case. We fear history is set to repeat. We also suggest that rates could be justifiably higher if monetary policy took more account of asset prices and financial stability risks than what is part of the RBNZ's present policy target agreement (PTA).
The formulation of monetary policy is as much art as science.
The RBNZ must rely on very imperfect measurement of the economy, and factor in potential up and downside risks, when setting interest rates.
This year the RBNZ has cut rates on the basis that in its view, very low headline inflation and downside cyclical risks, especially with respect to China, outweigh sectors of ongoing strength in the economy, or the risk that rate cuts will add fuel to the fire of Auckland's over-valued property market.
Are present policy settings in line with the balance of risks?
Interest rates were last at the levels we see today in the depths of the GFC (which, don't forget, stands for Global Financial Crisis), when the slump in economic activity and confidence was widespread, and following the second Christchurch earthquake, when it was very unclear how it would impact on confidence and activity. Is it really the case that the economy requires "emergency" policy settings today?
The dairy sector is a key downside risk, but recent increases in dairy prices are encouraging and other sectors remain robust including: tourism, services, construction and many other agricultural exports. GDP growth for the year ended June 2015 was 3 per cent and we expect growth to trough (on annual basis) around 2.5 per cent.
Services sector strong
Data recently released by the BNZ shows that the services sector, accounting for around 70% of all jobs in the economy, continues to expand, as it has since October 2009.
Net migration remains very strong, running at over 60,000 per annum, indicating the confidence kiwis and new immigrants have in our economy. Auckland's downtown premium commercial office space is set to dramatically expand over the next 5 years (by around 50%), indicating developers are confident that Auckland's business sector is going to keep expanding. At a broader level, data we have collated from the National Infrastructure Unit and various large corporates suggests that infrastructure spending may top $100 billion (around 40% of current GDP) over the next decade.  
The pipeline of construction and related services is as large as it has ever been. It is not a stretch to suggest that in the Auckland, Bay of Plenty and Waikato regions the main factor limiting growth is not soggy aggregate demand, but rather the pace at which supply capacities are expanded. This "growth triangle" presents a very different picture on the economy than that in national averages. Low global long-term interest rates imply the cost of financing these developments is also very low - it is an opportune time for businesses, local and central government to press ahead. 
So what is the right level of interest rates? A popular guide for policy makers is the Taylor rule, which in the context of an easing cycle describes how much rates should be below "neutral" levels when inflation is lower than central bank targets and when there is resource slack in the economy. We estimate the OCR "should" be around 3 to 3.5 per cent using this guide assuming a "neutral" level of around 4.5 per cent, which is low by historic standards. This calculation takes into account the low level of headline inflation today, and inflation is set to increase over next year as the depreciation of the exchange rate over the past few months feeds through to higher import prices and CPI inflation.
The Taylor rule is only a guide because other factors, in particular the exchange rate, also impact inflation and hence required policy settings. With the exchange rate now around "equilibrium" levels, however, it is not obvious this factor should be dragging rate settings down lower. It can be argued that a higher level of rates would simply encourage the "carry trade" and drive the exchange rate into over-valued territory again. It can also be argued there is no consistent empirical support for this – it is easy for individuals and central bankers alike to tie themselves into knots around cause and effect when it comes to the exchange rate.
Confounding Auckland housing
Low interest rates also confound macro prudential measures by the RBNZ to take the air out of Auckland's property market. On current data, if anything, low interest rates are encouraging the spread of the housing bubble to other parts of New Zealand. This increases the financial fragility of the economy. We would argue that the real black-hat economic risk to the economy is not a slowdown in China, rather it is that a slump in housing and other New Zealand asset prices  - for whatever reason - wipes out the net equity in highly leveraged businesses, households and the banks, which then feeds through to financial instability and a severe recession.
The RBNZ argues it can separate the policy it undertakes to control inflation from policy measures directed at promoting financial stability. Given the central role interest rates play in both, however, it is not clear such a separation can be made. Price stability and financial stability go hand-in-hand. Recent warnings by the Bank of International Settlements that low interest rates are encouraging excessive asset price inflation and debt build-up are a clarion call to central bank policy makers.
Under the Act which governs the conduct of the RBNZ, financial stability is a subsidiary goal to price stability. When inflation is as low as it is today, and global inflation is trending lower as a result of ongoing productivity improvements and movement of emerging market economies up the value-chain, low interest rates can certainly be rationalised. But should financial stability be the subsidiary goal? History shows that financial crises are incredibly damaging, causing prolonged periods of unemployment and in extreme circumstances hyper-inflation or debt-deflationary periods. In contrast, mild periods of moderately high or low inflation have a relatively small impact on an economy's growth path. Partly for this reason, there is a lively debate amongst central bank researchers and academics, and within the NZIER, on whether inflation targeting frameworks need to be more flexible and explicitly lean against asset prices when broad-based bubbles emerge. Such a consideration is not part of the RBNZ's current PTA with the Government, but there is no reason in principle why it couldn't be included in a future PTA.
We could be wrong about the balance of risks. China may slump into low growth or recession over the course of this year. It is extremely difficult to get a good handle on the Chinese economy for economists based in China, let alone New Zealand. One complicating factor, for example, is that weak headline growth from a reduction in fixed asset investment may still be good news for New Zealand so long as Chinese household spending remains robust. There is no sign yet that weak Chinese activity is dampening the demand of Chinese visitors to visit New Zealand. A key goal of Chinese policy-makers, after all, is to re-balance their economy away from investment to consumption and data over the past year shows that this is starting to occur.
More ammunition
The weak commodity prices we see today are also a boon for households globally - it puts more money in their pockets - and for emerging markets expanding their own infrastructure and supply-side capacities. It is notable, for example, that growth in India has accelerated as commodity prices have fallen and this has enabled more public spending on infrastructure, which is desperately needed in the Indian economy.
Given the complicating factors and the difficulty of forecasting the Chinese economy a reasonable option for the RBNZ is to set policy on what it can have the most confidence in – its ability to read and react to what is happening in New Zealand.
If this and asset prices factored more into the RBNZ's monetary policy decisions on interest rates, we argue interest rates would be higher today, giving the RBNZ more ammunition should the downside risks actually materialise.
------------
Aaron Drew is a Principal Economist at the NZIER and head of Auckland business. You can contact him here.