Siah Hwee Ang says on top of New Zealand's existing free trade agreement with China, the Chinese FTZs are there to sweeten the deal for our businesses in China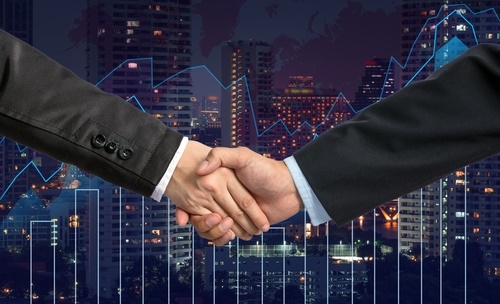 By Siah Hwee Ang*
In terms of achieving growth by doing business in China, it does not take much to convince New Zealand businesses that they need only to focus on a couple of key cities in China.
Does that mean it is meaningless to highlight the existing free trade agreement between New Zealand and China, and should New Zealand businesses explore to take advantage of this arrangement?
There was no definitive answer to this question—at least not until the advent of the free trade zones (FTZs) in China.
China's free trade zones
The pilot FTZ in China was set up in Shanghai about two years ago. It was created to simplify the trade approval system and encourage innovation and internationalisation.
In April this year, three further FTZs were added to this list, namely Guangdong, Fujian and Tianjin.
The principal goal of the Guangdong FTZ is to enhance trade with Hong Kong and Macau.
The Fujian FTZ provides a platform for deepening cross-strait economic cooperation with Taiwan. In conjunction with Guangdong, it also serves as a focal point for goods setting out on the 21st Century Maritime Silk Road. The Maritime Silk Road begins in Guangdong and Fujian, heads down through Southeast Asia, turns west into the Straits of Malacca before making its way to the Persian Gulf and ultimately on to Europe.
The Tianjin FTZ helps to coordinate the development of Beijing, Tianjin and Hebei as a cluster.
Taking stock
Despite being close to two years in the making, we can only speculate as to how well the Shanghai FTZ performs. In fact, because it is used by China as a main driver for implementing further FTZs, it is difficult to measure its performance at all as adjustments are made along the way.
In the first half of 2015 alone, the Shanghai FTZ attracted more than 5,000 newly registered enterprises.
Interest in the three new FTZs is soaring.
A combined 20,000 companies registered to be part of the three new FTZs within the two months following their setup in April 2015.
FTZs: a model
The kind of FTZ model that we are likely to see more of in China is illustrated by the Tianjin FTZ.
Central to this FTZ is the idea of clustering provinces and cities.
With the commencement of the next Five-Year Plan (2016-2020), we will witness a more coordinated effort to develop Beijing, Tianjin and Hebei.
In this cluster, Beijing will act as the administrative Centre, and various industries and functions will be transferred across to Tianjin and Hebei. The three centres will play separate, but interrelated roles in boosting regional growth.
On its own, Tianjin has a population of 13 million with a gross domestic product (GDP) of 1.57 trillion Yuan (NZ$ 370 billion) in 2014. The combined cluster will boast a population of 110 million with a GDP of 6.65 trillion Yuan (NZ$ 1.56 trillion).
Clustering outcomes and implications
The clustering will ease some of the stress that Beijing is facing—congestion and pollution.
By spreading out the activities and using Tianjin as a platform with the FTZ, the cluster will not only help the three regions with internal development, but thanks to its sheer size, will also provide an attractive destination for foreign direct investment.
The 2014 GDP per capita figures in Yuan for the cluster regions are: 105,202 (Tianjin), 99,995 (Beijing) and 39,984 (Hebei). The overall GDP per capita for the cluster is 60,509 Yuan, much higher than the national average of 46,652 Yuan. The substantial size of the cluster is thus backed up by significant spending power.
We should see more of this form of clustering in the next few years as China continues its internal economic reforms. This will help foreign businesses simplify the process of targeting regions in China.
On top of New Zealand's existing free trade agreement with China, these Chinese FTZs are also there to sweeten the deal for our businesses in China.
---------------------------------------
*Professor Siah Hwee Ang holds the BNZ Chair in Business in Asia at Victoria University. He writes a regular column here focused on understanding the challenges and opportunities for New Zealand in our trade with Asia.