Siah Hwee Ang says food and food services markets in China are expanding, but keep a look out for changes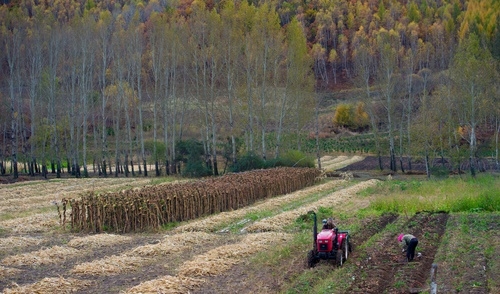 By Siah Hwee Ang*
Last week, the Chinese government announced the relaxation of its 35-year-old one-child policy, allowing all couples to have two children.
The policy was changed as part of a response to growth and demographic concerns.
In addition to all the positive and negative implications of this change, it will mean major changes in the food and food services sectors in the Chinese markets in the years to come.
This isn't a problem for those who are up-to-date with the constant changes in these sectors. However, in large markets like China, changes tend to be faster than anticipated.
China's agricultural development
One would imagine that a large population like China's requires an enormous amount of agricultural development and food.
As it continues to plan for the decades of development ahead, it comes as no surprise that the country has been building food capacity within and beyond its borders.
Since the 1980s, China has doubled its grain output from 300 million tons to 600 million tons per year.
Within the country, there are 870,000 family farms, each working on an average land area of 13 hectares. There are 1.1 million farmer cooperatives operating as well.
At the same time, China has been developing its agricultural capabilities in cooperation with other developing countries, sending about 30,000 agricultural experts and technicians to nearly 100 countries to share and acquire knowledge.
It turns out that China is not just coping with its own consumption. The country has also been active in the World Food Programme in sending food aid to the rest of the world.
Due to the strategic importance of commodities, it is needless to say that the state has been intervening in terms of production capacity and costs faced by farmers. As a result of heavy subsidies, there are growing concerns about inefficiency in the farming world in China.
Evolving trends
Contingency plans are often needed, as some sources of food are affected.
Early in 2015, the potato joined rice, wheat, and corn to become China's fourth staple food.
This reduces some of the stress on the three main staple foods this far. As we all know, potato is commonly served as an appetizer or as an ingredient in dishes at a typical Chinese dining table.
The current potato crop covers about 5 million hectares and is expected to double as it shoulders its share of the country's future food supply.
This is good news for foreign potato growers.
Late last year, China struck an agreement with Australia over a 100-year food plan in which the countries will work more closely with each other on providing a safe food supply.
This comes in the wake of major food scandals in the last couple of years that have led Chinese consumers to lose confidence in China's own food supply chains.
Quality foreign agricultural products have thus been welcomed by the rising middle-class.
China imported 320,000 metric tons of fresh milk and 283,000 tons of mutton in 2014, increases of 73.5 and 9.3 percent year-on-year.
Fresh fruit imports reached 3.3 million tons in the same year, a 22.8% rise since 2013, with avocados, bananas and blueberries topping the list at an increase of more than 100%.
Meanwhile, going hand-in-hand with this trend, instant noodles and fast food restaurants like KFC are starting to face some challenges in the market.
The above are just a few twists and turns of late. Not long ago KFC was Western and trendy. It has quickly taken a back seat to other trends.
This is merely another illustration of how quickly the Chinese market can make or break any business that takes its eye off the ball for just a moment.
---------------------------------------
*Professor Siah Hwee Ang holds the BNZ Chair in Business in Asia at Victoria University. He writes a regular column here focused on understanding the challenges and opportunities for New Zealand in our trade with Asia.