Bernard Hickey profiles an example of some New Zealand farmers who were able to break out of the commodity trap, thanks to some very special (and expensive) shoes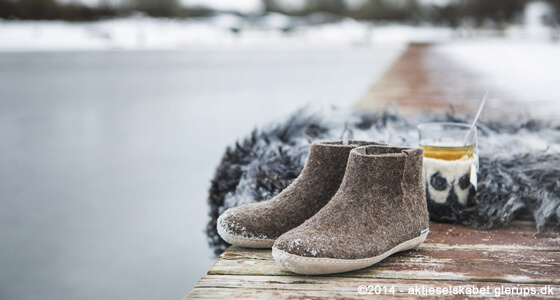 By Bernard Hickey
Farmers have dreamt for centuries of breaking out the commodity trap, and none more so than in New Zealand. We are as far away from our customers as almost anyone can possibly get and the things we produce can't be easily consumed in the form we produce them.
These fruits of the land, be they milk, meat, wool, fish or wood, have to be processed, packaged, marketed and presented to their end customers in Europe, Asia or America. In the past that almost always meant we had to sell our commodities raw, in bulk and to an intermediary or market that disconnected us from those end customers.
That meant our farmers, and therefore the nation, have had to simply grin and bear the wild swings of commodity prices and the inability to easily forecast for, or invest in, the future. We became passive price takers and hostages to the wrath of the market and weather gods. That was rammed home again in this week's Globaldairytrade auction when milk powder prices fell 8%. They have fallen 13% in the last month in US dollar terms, having bounced 78% in the two months before that. That volatility is before the overlay of a currency that even the Reserve Bank can't understand or forecast. Investing in anything other than the basics is tough with that sort of (in)visibility of revenues.
And largely, that's still the case today. Apart from a few exceptions such as wine and kiwifruit, we are still selling in bulk into a faceless and volatile market that gives us little sense of what the consumers of our wonderful food actually want or think of our products. Mostly those customers don't even know the cheese on their pizza is grass-fed or the wool under their feet came from the greenest of rolling hills under the bluest of clear skies. All of the 'story' and goodness that goes into what we produce is lost in the mush of an auction, a bunch of middle people in a long supply chain, and some one else's brand.
But there are a few examples cropping up recently of New Zealand farmers and businesses trying to 'close the gap on the map', either by creating their own brands and products, or working extremely closely with those that do, rather than simply selling to an auctioneer.
The best example in recent times is the budding relationship between New Zealand Merino Company, which is owned by high country sheep farms, Landcorp and a Danish company that makes indoor shoes out of calf skin and a special type of woollen felt.
Glerups will sell almost 200,000 pairs of these shoes globally this year for prices from NZ$189/pair and upwards. Started as a hobby business in 1993 by Nanny Glerup using wool from the her own Gotland sheep, the business prides itself on its 'passion for felt' and its strong connection 'from farm to feet'.
Glerups had been buying New Zealand wool through a British broker for years to mix with local wools, but was convinced by New Zealander Bill Carrig of Danish by Design to buy directly from farmers here. Glerups wanted a reliable source of high quality strong wool that it could be sure was sourced ethically and cared for the environment.
In March this year Glerups signed a two year deal with New Zealand Merino Company and Landcorp to buy 90 tonnes of wool a year for NZ$1.5 million. That gave Glerups the assurance of a certain quantity and quality of wool, and that the farms were environmentally sound and the farmers cared for their sheep. That's important when you're selling expensive shoes to city dwellers who want to be sure they're putting on 'ethical' slippers. Deals like this have forced New Zealand farmers to think a lot more about how they dock their lambs, how they manage their land and how they care for the wider environment.
The deal also gave Landcorp some assurance about future revenues and the confidence to keep investing in improving its sheep farms and the genetics of their sheep. It's been a long time since sheep farmers looked ahead with confidence, particularly in lowland areas where conversions to dairy have dominated land use decisions for the last decade.
The deal has been so successful and Glerups is growing so fast that it upgraded the long term contract this month when Jesper Glerup Kristensen visited several of the farms producing the wool in New Zealand. Glerups upgraded its contract to 120 tonnes for 2017 and enthused about the story behind the wool in the all-natural shoes. Creating that close connection between the farms, the wool and the stories that Glerups tells its customers helped 'close the gap on the map.'
The drive by New Zealand Merino Company's CEO John Brackenridge for longer term contracts and investing in quality and standards to break out of the tyranny of the commodity is paying off for farmers. He reported in the Company's annual report that these contracts delivered farmers NZ$9 million more in value in the last year than if they had simply sent their wool to auction.
Increasingly, new technology is making it easier for New Zealand farmers to close the gap on the map. Mobile phones, for example, are the type of asymmetric power tool that allows small businesses to connect to many customers in ways they couldn't in the past. Previously, farmers could never hope to reach the likes of Glerups or their customers directly or be able to tell a differentiated story.
On his visit Jesper Glerup Kristensen took video and photos of the farms where the wool in his eponymous shoes was grown to show his customers, who often buy online and read and watch those stories in the moments before they add the shoes to their virtual shopping carts.
It's time New Zealand's farmers took these sorts of opportunities to break out of the commodity trap and to realise that authentically connecting New Zealand's 100% pure reputation with our products can generate more money in the long run. The flip side is that if we don't tell those stories and create those brands, then others might do it in ways we don't want. All it would take is a PETA campaign or a BBC documentary on our river quality to turn those asymmetric power tools against us.
Meanwhile, it's probably best we put our best foot forward into a pure woollen shoe. 
------
A version of this article first appeared in the Herald on Sunday. It is here with permission.