Siah Hwee Ang says the 'new normal' growth rate of the Chinese economy will be closer to 6.5%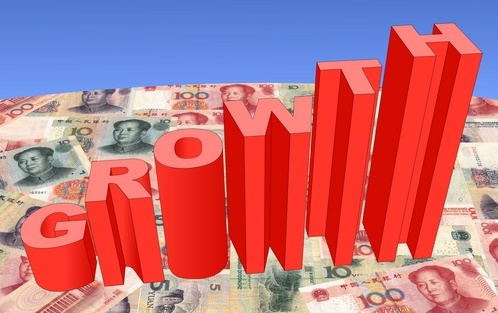 By Siah Hwee Ang*
There have been a lot of discussions surrounding the growth of China.
The magic number for the growth rate at 7% that has often been reported in the last year or so has received much scepticism.
When the global financial crisis hit in 2008, China was growing at 9.6%. Since 2012, its growth rate has dropped to a more moderate 7% to 8%.
In March 2015, the Chinese government estimated that the growth rate for 2015 would be about 7%. This was subsequently achieved in the first half of the year. Latest data for the third quarter has seen a slight drop to 6.9%.
The new normal
For more than a year, the Chinese government has warned against the expectation of seeing growth continue at this rate as well. The country is to move into a 'new normal' phase of development.
Last week, as part of China's 13th Five-Year Plan (for the years 2016 to 2020), a standout growth rate of 6.5% was highlighted. While the documentation for the plan did not mention this figure, Chinese leaders have reiterated their views that this annualised growth rate is what China needs over the next five years.
The plan is subject to approval by the National People's Congress coming March 2016.
The ultimate set target is to double 2010 GDP and per capita income figures by 2020. By working backwards in this calculation, it is argued that it would suffice to maintain a 6.5% growth rate per year over the next five years. It's been predicted that GDP per capita will increase from its current US$7,000 to US$12,000 based on this growth rate. In the process, 70 million Chinese will be lifted out of poverty.
Achieving these targets will meet China's goal to be a "moderately prosperous" society by 2020.
Will we see the impact?
It is hard to tell why anyone would hope that China isn't growing as fast as expected. Nobody wins if that happens, as we witnessed when the movements of the Yuan and the 'collapse' of the Chinese stock market sent ripples through the rest of the world.
Or perhaps people want a sense of knowing what is going to happen as opposed to being kept in the dark until it actually happens. This is probably a better reason to keep tabs on China's growth.
What goes up must come down. Without renewed efforts such as major internal reforms, China will not be able to sustain its growth over time.
But without slowing down, the economy can potentially be running in a haphazard way, creating more problems for itself. In other words, slowing down makes sense.
But all is not lost.
To get a sense of China's new normal; consider that even when growing at 6.5%, China's GDP will rise by another US$740 billion (2014 GDP was US$11.39 trillion), which is about the size of Netherlands' economy, the 17th largest in the world in terms of GDP, and the size of the Chinese economy back in 1995.
Growing at 6%, the country's economy would grow by US$683 billion. The 0.5% difference would result in less economic gains of size similar to that of Uruguay or Croatia.
China wouldn't really be affected much by this 0.5%, but the world economy would benefit if China can indeed maintain its new targets.
---------------------------------------
*Professor Siah Hwee Ang holds the BNZ Chair in Business in Asia at Victoria University. He writes a regular column here focused on understanding the challenges and opportunities for New Zealand in our trade with Asia.