Siah Hwee Ang says companies should switch on their radars to the rise of Chengdu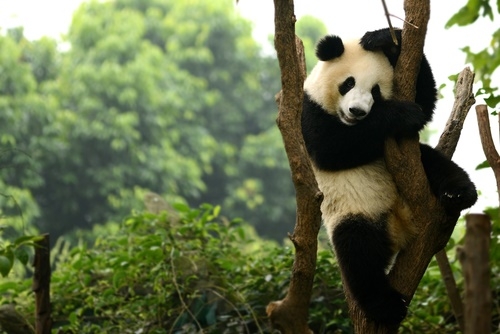 By Siah Hwee Ang*
It is common knowledge that the eastern region of China continues to be the key driving force behind the country's growth.
But with recent developments over the last couple of years, such as the urbanisation movement and the One Belt One Road initiative, attention is now slowly moving across to the western region of China.
The rise of one particular city in the west should not be disregarded: Chengdu, the capital city of Sichuan Province in the southwest of China.
Chengdu: background
To many of us, Chengdu is known as home to the pandas. It has a population of around 14.3 million people, the fourth-most populous city in China.
It holds a sub-provincial administrative status, i.e. while it is governed by Sichuan Province, it acts independently in regard to economy and law.
Chengdu's status in western China is fast becoming the equivalent of Shanghai in eastern China. It has become a major economic, financial, commercial, cultural, transportation, and communication centre in western China.
Around 265 of the Fortune 500 companies have set up branches in Chengdu.
Chengdu Shuangliu International Airport is the fifth busiest airport in Mainland China. It now flies 83 international passenger and cargo air routes and handles close to 38 million travellers a year.
Chengdu will soon become the third city in China (behind Beijing and Shanghai) to have two airports, as the plans to build a second airport get under way.
Chengdu also has good links to Europe via rail. Its weekly express rail route link to Lodz in Poland ensures that goods are transported and distributed to Europe within a couple of weeks.
Economic growth
In many aspects, Chengdu is operating stronger than most other cities in China. Its GDP hit 1 trillion Yuan in 2014, with a growth rate of 8.9%. Foreign direct investment has reached US$10 billion.
Electronics and IT contributed to around 28% of GDP. Chengdu is the production center for 20% of the world's computers and a staggering two-thirds of all iPads. Half of the world's laptop chips are also encapsulated and tested in the city.
The auto industry contributed to another 13% of Chengdu's GDP. Its production capacity is now more than 1 million units a year.
In the first half of 2015, 40,000 patent applications were filed in the city, up 29.5% year-on-year.
With its perfect location at the intersection of the Silk Road Economic Belt and the Yangtze River Economic Belt, Chengdu's growth is a given.
The city also caught the eye of many businesses and governments when it hosted the Fortune Global Forum and the World Chinese Entrepreneurs Convention in 2013.
Fourteen countries, including New Zealand have now established a Consulate General in the Sichuan capital.
To look out for
On the horizon is the creation of a metroplex—a cluster of cities in the Sichuan province with Chengdu taking a central role alongside the cities Mianyang, Deyang, Suining, Meishan, Ya'an, Ziyang and Leshan.
The metroplex will cover an area of 780,000 square kilometres with a population of 35.8 million people.
The cities will have some divisions around different parts of supply chains and will place a special focus on different technologies. The cluster ensures that Chengdu is able to deal with its demands while at the same time allowing neighbouring cities to grow.
The eventual materialisation of this metroplex will create an extensive market in Western China which foreign companies should not totally disregard.
---------------------------------------
*Professor Siah Hwee Ang holds the BNZ Chair in Business in Asia at Victoria University. He writes a regular column here focused on understanding the challenges and opportunities for New Zealand in our trade with Asia.