Jenée Tibshraeny on P2P power, ISIS and hacker wars, Sydney's property bubble, Japan's solutions to an ageing pop, sugar taxes, the meaning of life, the Chinese property buyer psyche & more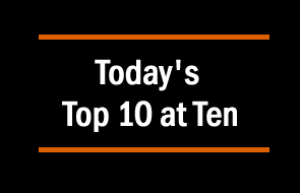 Today's Top 10 is a post by interest.co.nz's Jenée Tibshraeny.
As always, we welcome your additions in the comments below or via email to david.chaston@interest.co.nz. If you're interested in contributing the occasional Top 10 yourself, contact gareth.vaughan@interest.co.nz.
See all previous Top 10s here.
Peer-to-peer power has hit our shores.  
EmhTrade, an independent Licensed Electricity Retailer and energy services company, has launched P2P Power – a scheme that lets you buy excess solar, hydro or wind energy created by people in your community. P2P Power explains:
"Whenever you use power, we find local generators nearby who are exporting renewable electricity to the grid at the same time. We match their generation to your use and automatically assign this energy to you.

"When there's not enough local power to supply your needs the rest is automatically drawn from the traditional electricity market."
2. Sydney's housing market well into 'cooling mode' - how far behind is Auckland?
Sydney home prices fell the most in five years in November as a regulatory crackdown forces banks to tighten lending and increase mortgage rates.
Bloomberg reports CoreLogic data shows dwelling values in Sydney dropped 1.4% from a month earlier – the biggest drop since December 2010 and the first decline since May. 
 "The drop in home prices is yet another indicator of the cooling Sydney property market after mortgage rates close to five-decade lows and buying by foreigners sent prices up 44% in the past three years."
3. War on ISIS on the web – does cyber-vigilantism help or make matters worse?
Questions are being raised over whether the internet hackers taking aim at ISIS are helping or getting in the way of official efforts to curb terrorism.
The most well-known hacking collective, Anonymous, has claimed to have helped take down as many as 20,000 ISIS members' Twitter accounts since the Paris attacks.
This International New York Times report debates how hackers are making waves:
The real danger is that keyword search tactics will shut down people who are trying to monitor the Islamic State, warned Lawrence Husick, co-chairman of the Foreign Policy Research Institute's Center for the Study of Terrorism.

"This is likely to implicate people who follow ISIS but don't support it," Mr. Husick said. "They follow it for research and intelligence purposes. So it's painting with too broad a brush."

Mr. Husick said also that Anonymous had sometimes disseminated incorrect information.

…Mr. Husick added, "ISIS has demonstrated that it's pretty adept at putting up new accounts quickly."

But Mark Wallace, the chief executive of the nonprofit Counter Extremism Project, supports the reporting and blocking of accounts en masse.

"When the puppet pops back up, in the context of social media it's not as strong a puppet," Mr. Wallace said. "You're weakening that person's presence on Twitter with each time you take them down."

Mr. Wallace said Twitter serves as a funnel that attracts recruits with propaganda to public message boards that support ISIS and, from there, to encrypted channels. "It's the funnel," he said of Twitter. "Without the funnel, you wouldn't have the flow of people."

Getting the Islamic State off Twitter would be a monumental task. In a report released in March, the Brookings Institution said there were at least 46,000 active ISIS supporters on Twitter from September to December of last year.
4. How concerned should we be about the quality of homes being repaired/rebuilt in Chch?
Here are a few concerning findings from a follow up audit the Auditor General has done on the Earthquake Commission (EQC)'s Canterbury Home Repair Programme, further to a review it did in October 2013:
About a quarter of the new complaints EQC has received every month this year relate to the quality of repairs. This is a higher proportion than last year.
Despite EQC receiving hundreds of complaints each month, it doesn't have a formal process for using complaints information to improve processes.
EQC estimates around 8%-10% of the homes it's repaired have needed some aspect of the repair work to be remedied. It says 70% of these fix-up jobs are the result of the quality of workmanship.
The average cost of "unanticipated additional work" is around $6,500 for each repair.
5. What NZ can learn from Japan about coping with an aging population
Over a quarter of Japan's residents are over 65, and the nation's birth rate is at a record low. Last year nearly 11,000 people with dementia were reported missing in Japan, with the problem only set to worsen as one in 17 Japanese are expected to have dementia by 2017.
Yet as this Quartz report shows, Japan's adopting some interesting policies to cope with its changing demographics, which New Zealand can take on board. These include:
- Long-term care insurance: It's mandatory for residents to start paying monthly insurance premiums from when they're 40, so they can become eligible for a range of services like daycare centres and meal delivery when they turn 65 or suffer from an age-related disease.
- Flexible Working schedules: Under the law, a worker can take up to 93 days off to care for a sick relative, with employment insurance covering 40% of their salary.
- Daycare centre: About 7% of the nation's over-65 population uses daycare centres, which focus on keeping visitors active through activities such as cooking or day trips. There are kids at some centres too.
6. NASA's data on global temperatures impressive enough to convert any climate change denier
Leaders gathering in Paris to discuss climate change are (hopefully) using this data, cumulated in the clip below, from NASA's Centre for Climate Simulation in Maryland.
An NPR reporter spoke to a manager at the centre, Dan Duffy, who says the centre stores so much climate data, that if you had the equivalent amount of storage for a music playlist on your computer, you could have a music playlist that was 190,000 years long before you would have to listen to the same song twice.
When the centre runs a climate simulation, he says it can take months for its machines to spit out an answer. 
7. Snapshot into Chinese property buyer psyche
This short documentary-style clip provides a small insight into why Chinese people are investing in property around the world.
The New York Times kind of comically follows a pushy real estate agent showing a Chinese family around a leafy suburb in the US.
The prospective buyers explain they want to buy a house in the US, so their son (who looks like he's about 8) can move there to further his education when he's 17 or 18. 
"Chinese people believe you need to have a home to feel settled. If we just rent a place, our child won't feel settled," the house hunter says.
A representative from Deleon Realty says Chinese buyers represent 15% to 20% of their buyer pool, with the Chinese stock market turmoil driving up demand for property in the US.  
"This is the new normal," he says.
8. Three investments with an instant guaranteed return
Mr Money Moustache, the engineer/computer scientist who writes about retiring at 30 and living on $25,000 a year, advocates for investing in "focus, festivity and flow".
In one of his recent blog posts he shares some excellent philosophies on getting back to basics, to live a meaningful life.
Perhaps timely before Christmas, he reminds us to focus and be grateful for what we eat at mealtimes, enjoy the festivity of music, and put our energy into doing productive work. He says:
The deepest satisfaction in life and the widest smile as your head hits the pillow each night comes not from optimizing your consumption, but from the act of purposeful creation.

The problem is, the craving for consumption is always there on your shoulder, telling you to eat just one more brownie, or research just one more thing on Amazon, or flick your thumb down just one more time on the endless Facebook feed to find out what He said earlier that made Her say that this afternoon.

…To fix the problem, you need to very consciously stop the binge…. getting in the way of you doing the much more satisfying activity of actually creating something you care about.
9. Sugar tax on the table in UK
A panel of UK MPs is backing calls for a sugar tax. The Commons' Health Committee has cited the success of a tax on sugary drinks in Mexico in a report it's just released on tackling childhood obesity.
It also calls for a ban on advertising unhealthy food on TV before 9pm and a crackdown on price promotions of unhealthy foods.
Here's a chart from the report:
I wrote this opinion piece in July on how the clash of political, corporate and scientific interests isn't getting us anywhere on the fat/sugar tax debate in NZ.
10. Can Nigeria replicate China's economic transformation?
A BBC journalist, who's just moved from Beijing to Lagos, questions whether Nigeria can follow the same path China has to become the largest economy in the world. Martin Patience writes:
But both Nigeria and China are the most populous countries and biggest economies in their respective continents, making them ripe for comparison.

…When I talk about China to Nigerians, there is an awe and respect that I have heard in many other developing countries about China's remarkable economic achievements in the past three decades.

And, interestingly, while in China the dizzying pace of change has now left many feeling unfulfilled by their material gains, in Nigeria there is a suffocating sense of people wanting meaningful change.

…There is now a sense that Nigeria could be at a turning point.

Just as 1979 marked the start of China's economic transformation, many Nigerians hope that 2015 will be the beginning of a new era for their country.

They are placing their faith in the former army general they have elected leader, President Muhammadu Buhari.

…With the right leadership, countries can be transformed.