David Hargreaves says the Government has made the best of a bad job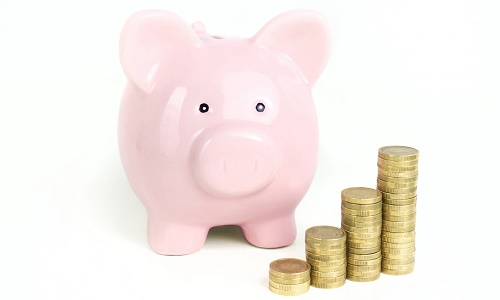 By David Hargreaves
The Government's convoluted ownership of Kiwibank through the ailing New Zealand Post was starting to resemble what a car looks like when it's driving into a dead-end street at speed.
Yes, that's right, no way out and a nasty accident looming.
The Government has been too slow to react to the situation - about five years too slow in my view. But given this tardiness, the deal it's now struck, which should see the NZ Super Fund and ACC take up a combined 45% of Kiwibank probably makes the best of a bad job. The brakes have been slammed on and the car's now reversing nimbly back out of the street.
What has possibly not clearly emerged as yet is that this deal will likely signal a gradual 'creep' of ownership in Kiwibank - beyond 50% and then higher and higher - by the Super Fund and the ACC.
This will happen by those two parties tipping in new capital to the Kiwibank coffers, while NZ Post won't take up any new shares. So, over time - assuming all goes well - the NZ Post stake will be diluted right down and we'll have a Kiwibank at least majority-owned by the Super Fund and ACC.
Now, that is smart. Under its current ownership Kiwibank was facing constraints in terms of raising capital. Through this deal it will have direct access to two shareholders with deep pockets, plus of course they have great networks - particularly the Super Fund - and will be able to find all sort of ingenious other ways of sourcing funds for the bank too. You can also throw in the fact that the Super Fund is run by a former deputy governor of the Reserve Bank; clearly it is not exactly stepping out of its areas of expertise by investing in a bank.
So, the concerns about Kiwibank getting into troubled waters have I believe now been essentially removed. I think the one-notch lowering of the credit rating that will result from the removal of NZ Post's guarantee will prove to be something of a red herring. This new shareholding arrangement makes the deposits of Kiwibank customers SAFER in my view.
Having said all that, I think there was fairly compelling logic for the Government to actually simply sell Kiwibank - and it was made clear today that a higher price than the $495 million NZ Post is getting for 45% of the bank could have been achieved by sale to the private sector. But the Government has obviously decided a straight sale would be just too toxic at the ballet box, so that's been ruled out - though of course 'never' is a long time and usually never ends up meaning never.
But, anyway, whatever happens exactly with the ownership, I think we can say that for the moment the future of Kiwibank looks bright.
Unfortunately, this deal probably does, however, sign the death warrant for NZ Post. And by that, I don't mean it will happen tomorrow, but I think now all roads lead to an end point for NZ Post. It's just a question of time.
NZ Post chairman Michael Cullen - the creator of course of the Super Fund, once known as 'The Cullen Fund' - was refreshingly candid about the current aspirations for NZ Post today, stating that it was "fighting to maintain a bottom line of roughly zero". I've always believed that a business that isn't growing is by definition actually dying. Aiming for a 'roughly zero' profit and loss situation, while brutally honest, points to a no-win situation. The big question will be whether what will amount to a run-off of the NZ Post business ultimately produces a loss for the taxpayer, or whether Sir Michael's 'zero' bottom line can be accomplished as an end point.
So, the next big point of interest in the Kiwibank transaction announced today will be how the $495 million that NZ Post's set to get will be distributed. Some will go to repayment of debt, some will go to the company's operations and some (and I'm betting a lot) will go to the Government as a special dividend. Obviously the more money NZ Post gets to keep the longer it can keep going as it is without further extensive surgery. So, the Government's attitude in terms of how much of a dividend it takes will be informative as to its future intentions for NZ Post.
After all that it then really becomes a matter of how much longer NZ Post can keep going for. My guess would be that the long game will see things such as the Express Couriers business sold off to raise capital to keep the mail delivery system going for as long as is regarded as necessary. Then eventually, once a mail delivery system is no longer needed - and that may be less years than you think - maybe the Government just folds up the tent and everybody gets into the car and drives home.
But that's all for the future. For now the looming problems for Kiwibank have been removed - and that was the key thing.