Terry Baucher looks at the rules around, and usage, of trusts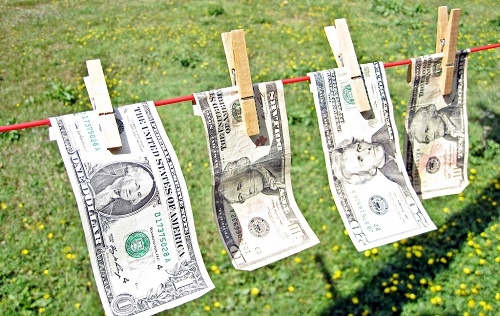 By Terry Baucher*
Amidst the current uproar over the use of New Zealand's foreign trust rules, a key irony is being overlooked: the design feature that non-New Zealand residents can use to avoid taxes in their own jurisdiction is extremely effective at preventing New Zealanders from attempting to do the same through offshore trusts. 
New Zealand taxes trusts based on the residency of the settlor, which makes it all but impossible for a New Zealand tax resident to establish an offshore trust outside Inland Revenue's reach.  Elsewhere, however, the usual practice is to tax trusts based on the residence of the trustees.
It's this mismatch that trust and tax lawyers are exploiting when they establish a "foreign trust" with New Zealand trustees.  New Zealand doesn't tax the non-New Zealand sourced income of a foreign trust.  This is on the basis that it wouldn't tax the non-New Zealand sourced income of someone who is not resident in New Zealand. It's therefore true to say foreign trusts are not avoiding tax in New Zealand.  
The problems with the use of New Zealand "foreign trusts" are two-fold: the low disclosure requirements and the company they keep; in particular Panama.
Panama is one of the most notorious tax havens in the world, probably because of its links to money-laundering and drugs.  One of the official reasons given for the United States invasion of the country in 1989 was its involvement in money-laundering of South American drug cartels. 
When the OECD first began looking at harmful tax practices in the late 1990s, Panama was one of a group of identified tax havens "invited…to consider making commitments to the elimination of harmful tax practices" or face being identified as an "uncooperative tax haven."
Panama fell into line and committed to making greater information disclosures but this did not diminish its importance as a tax haven.  The scale of Panama based law firm Mossack Fonseca's activities and the role of Panamanian companies revealed earlier this week, can be seen in the following World Economic Forum chart of company registrations. These are the number of companies registered by Mossack Fonseca (by jurisdiction).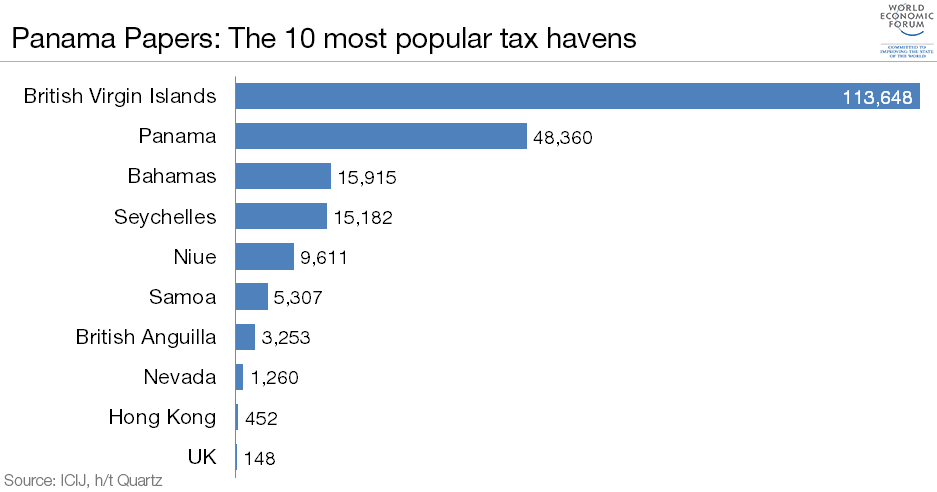 Recently, Panama has backed off from joining the OECD's Common Reporting Standards initiative saying it will develop its own standard. (This move is in part because the United States hasn't committed to the CRS either).  Panama is not yet ready to surrender what it sees as a competitive advantage.
New Zealand's attraction to international tax planners is not just the treatment of non-New Zealand sourced income, but secrecy.  A foreign trust need only advise Inland Revenue of its name, the name and address of a New Zealand resident trustee and whether that trustee is a "qualifying resident foreign trustee", and if the settlor is resident in Australia.
(These limited requirements were only introduced in 2006 after Australian pressure over concerns Australians were using New Zealand foreign for tax evasion purposes). 
The New Zealand based trustees of foreign trusts are also subject to the anti-money laundering regulations and are required to report any "suspicious transactions". However, the foreign trust might be a small link in a large chain of entities and New Zealand based trustees might have little or no awareness of how the whole structure fits together and its activities. 
If the Government wants to quickly address public and international concerns about the foreign trust rules one approach would be to increase the disclosure requirements.  The information doesn't have to be made public, just provided to Inland Revenue so it can meet its existing information exchange obligations.  That might not address the reputational risk to New Zealand and the issue remains whether New Zealand based trustees of foreign truss are fully aware of what assets are under their "control".
In any case, even without the publicity following the Panama Papers leak, it's probable the disclosure requirements for foreign trusts would have had to be tightened in order to comply with the OECD's Automatic Exchange of Information initiative. 
But it's not just foreign trusts where there's scant information available.  As the Law Commission's review of trust law in 2010 noted, nobody is sure how many trusts there are in New Zealand, with estimates ranging up to 400,000.  (Unless a trust applies for an IRD number, it is not required to provide any information to Inland Revenue).
Given that estimate, could it be that trusts are being used in New Zealand for the same nefarious purposes as offshore?  Perhaps we ought to find out. 
In the meantime, settle back and watch the fun as the Panama Papers story unfolds; I suspect Iceland's prime minister will be just the first of many prominent victims.
----------------------------------------------
*Terry Baucher is an Auckland-based tax specialist and head of Baucher Consulting. You can contact him here »