Terry Baucher says IRD's new computer system is a winner and smokers and carbon emitters are the losers in an underwhelming Budget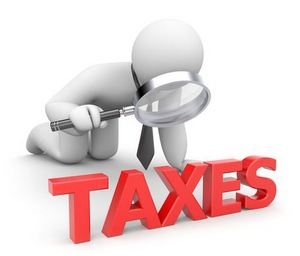 By Terry Baucher
"Underwhelming" was a colleague's reaction to the Budget and it's hard not to disagree. 
It wasn't without surprises, this Budget's under the radar tax increase is an old staple of Budgets around the world: increasing the tax on tobacco. Starting on 1 January next year tobacco excise duties will rise 10% for each of the next four years.  This is expected to raise $425 million in tax revenue over the next four years. 
As a result, the price of a pack of cigarettes will rise from about $20 now to around $30 in 2020.   Although this is a tax increase which will meet with broad public approval, what will be interesting to observe is the effect on the black market.  At what point will the law of diminishing returns kick in as smokers seek to get their fix through less legal means?
Inland Revenue was one of the big winners from the Budget receiving an additional $857 million over the next four years to fund its tax system transformation.  As well as reducing its compliance costs by $284 million, Inland Revenue expects to raise $280 million in additional tax revenue as a result of greater compliance.   These savings will be used to provide further funding for the tax transformation programme.   
Once completed, the transformation will, according to Minister of Revenue Michael Woodhouse:
 "provide a modern, simplified tax administration system that…reduces compliance costs for businesses, … giving people greater ability to manage their tax affairs online.  Businesses will find that meeting tax obligations will become part of their normal processes, rather than a separate activity."
For the vast majority of taxpayers, dealing with their tax affairs should be much simpler once the tax system transformation is complete.  Most individual taxpayers should be able to self-manage their affairs and I would expect the use of tax refund agents to decline. 
On the other hand, I'm not so sure about whether businesses will benefit as much from the tax administration system overhaul as Inland Revenue anticipates.  So long as the human element remains then the capacity for error remains. 
The other, sort of, tax measure is the changes to the Emissions Trading Scheme with the phasing out of the one-for-two subsidy under which some businesses paid one emissions unit for every two tonnes of emissions.   Starting 1 January next year the rate per unit will increase from 50% per unit to 67%, then 83% from 1 January 2018 and then the full market price from 1 January 2019.  The current price ceiling of $25 per unit will remain.  
The changes in the ETS are expected to "positively impact the operating balance by further $356 million over the next four years."  This apparently equates to a further $90 million of revenue over that period.
The changes will primarily affect the waste, transport, energy, electricity and industry sectors, and will mean increased costs for domestic consumers.  (Subsidies will remain in place for those businesses "exposed to international trade competition"). 
Today's Budget is probably the least interesting Budget from a tax perspective I've ever seen.  When questioned, Bill English was coy about the likelihood of future tax cuts but I suspect next year, being an election year, he will be rather more forthcoming.