Motu Research analysts look at food stamps, technology and productivity, Brexit and migration, taxing the poor, Presidential campaign myths, and more...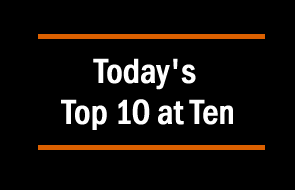 Today's Top 10 is a guest post from Motu Research analysts Kate Preston, Nathan Chappell and Corey Allen.
As always, we welcome your additions in the comments below or via email to david.chaston@interest.co.nz. And if you're interested in contributing the occasional Top 10 yourself, contact gareth.vaughan@interest.co.nz.
See all previous Top 10s here.

1) Impoverished children with access to food stamps become healthier and wealthier adults.
The impact of a long-running food stamp program in the US is revealed by following children from the 1960s and 1970s through to today. The program was found to have significant long term advantages for children of families who received food stamps during their preschool years. Young children with access had higher education and earnings and were less likely to have major health problems or require welfare support later in life. Effects were even positive for children if their family received food stamps before they were born. These children had a higher birthweight and better adult health. There was no additional benefit to continuing the programme beyond the age of five. Overall the program was a good investment for the taxpayer through the reduction in welfare and health costs and increasing future tax revenues.
2) Technology is changing how we live, but it needs to change how we work.
This one seems topical given the work currently underway in the Productivity Hub about boosting NZ's productivity performance. Productivity growth has slowed quite substantially since the 1970s/80s, just as we were preparing ourselves for a productivity boom from IT. But this boom seems to have not shown up in the productivity or GDP statistics. A common explanation is that the massive advances in IT technology that we love, like being able to catch up with friends and family anywhere in the world, are actually free. The technology revolution has created amazing new products and services, but often we don't pay for them. This article argues that mismeasurement can't account for the productivity paradox because we've never been able to measure productivity perfectly. Technology may have changed our lives but, to a large extent, it has not changed how we work. Sure, technology has transformed a few industries, but it has not drastically changed many of the jobs we do now. Technology may not be taking our jobs, but may instead be taking over our leisure.
3) Brexit and the Impact of Immigration on the UK, London School of Economics and Political Science.
This report fiercely rebuts any idea that European Union (EU) immigrants take jobs from UK-born workers, reduce local wages and suck up tax-payer money by glomming onto the welfare system. It finds immigrants increase demand for goods and services, and may bring skills which fill gaps in the labour market. Falls in wages after 2008 in areas with high growth in EU immigrant populations were not an outcome of immigration, but of the global financial crisis. The research shows EU immigrants contribute more in taxes than they cost in welfare payments and public services. Finally, the argument that allowing refugees into other parts of the EU gives them entry into the UK is not valid, as they do not gain legal access to the UK just because they are allowed elsewhere. All in all, the report concludes that any reduction in EU immigration that would follow Brexit would be likely to reduce living standards for UK nationals.
4) Tobacco excises: tax the poor?
Eric Crampton makes the case against increasing the tobacco excise. The vast majority of smokers will continue to smoke, and they're disproportionately poor. Why are we pushing this regressive tax, especially when there are other ways to improve health?
The greatest trick the devil ever pulled was convincing people that tobacco excise is good for the poor because the health benefits are progressive. You can get those same progressive health benefits simply by legalising vaping, without the ridiculous regressive burden.
5) The Economy is Rigged, and Other Presidential Campaign Myths, by N. Gregory Mankiw.
Greg Mankiw, a professor of economics at Harvard University, is dismayed by this year's US presidential candidates' comments on the economy. This is a short and sharp rebuttal to some of the recent claims of the campaigners. No, manufacturing has not dried up in the States nor will free trade agreements destroy the economy. The economy is not ruled by a mere elite few, the wealthiest people in the country don't get away without contributing tax, and a giant tax cut will not cause exceptional economic growth (at least not enough to stop severe budget deficits).
6) How the curse of Sykes-Picot still haunts the Middle East.
The Middle East, considered the cradle of civilization, has been a bit of a mess for a while now, with ISIS, horrific sectarian bloodshed, the Syrian Civil War etc. etc. This article argues that many of the regions problems can be traced back to the Sykes-Picot agreement of 1916; the agreement that split the defeated Ottoman Empire into British and French spheres of influence. After years of corruption, mismanagement, and repression, the countries that came out of Sykes-Picot don't really resemble cohesive societies. Whether the agreement shoulders all of this blame we don't know. But it does show that nation building is hard when you don't necessarily know a lot about the nation you are trying to build. Are new borders the answer? We've seen with the partition of India, Yugoslavia, and Sudan that it is a very messy, often bloody process. We just hope that the people in the regions are being listened to, surely what they want is what matters most?
7) Should the Middle Class Fear the World's Poor?
The basic economic case for trade is that the gains to the winners are supposed to outweigh the losses to the losers. Unfortunately, recent research has suggested the losers in rich countries do worse than we realised, and may never recover. Should we still encourage globalization in light of this, given its power to pull people out of poverty?
The author gives three arguments for why we shouldn't use gains to the global poor to justify losses to the middle class in rich countries. First, he doubts the empirical evidence that gains to the world's poorest come from losses to the rich middle class; second, he doubts voters will ever accept such a reason; third, he doubts the moral case of accepting losses to the middle class, rather than focusing on the excesses of the 'international elite'. We'll leave the merits of these arguments for the comments.
8) Markets as selection devices
Markets are supposed to select the best firms – those that make the best products and make the most profits for the owners. But do firms survive because of careful product design, acute understanding of market conditions, or shrewd business strategies that make them successful in the long rung? Or do some firms survive simply by luck? This is more of an issue in financial markets. The article references studies that have shown good 6-month performances of fund managers can lead to inflows of funds, even though 6 months is not long enough to tell if the fund manager is good or just lucky. The article argues we need to keep asking what markets are selecting for and why poor firms continue to exist.
9) At Strawberry Fields, Feuding Musicians Give Peace a Chance by Corey Kilgannon.
How the musicians of Strawberry Fields in Central Park have overcome the tragedy of the commons to develop a self-governing system. Elinor Ostrom would be proud.