NZ Initiative's Martine Udahemuka argues that New Zealand's Interest-Free Student Loan scheme is a bribe that hurts the poor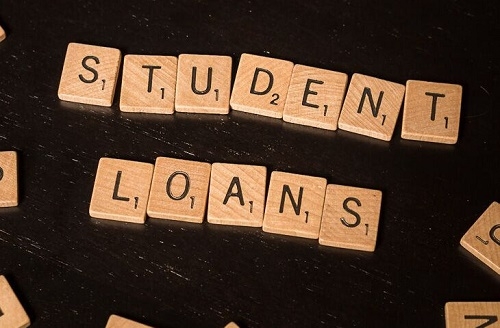 By Martine Udahemuka* 

What do you get when you cross clever politics with terrible economics? You get Labour's bribe and National's reluctance to do better: in the form of the Interest-Free Student Loan Scheme.
In 2005, the then-Labour government delivered on their promise of being the Party for the people. Under Helen Clark's administration new student loans would carry zero interest and existing interest would be retrospectively wiped off.
Every year since, successive governments have written off a substantial part of the value of the student loan debt. The interest-free policy has cost taxpayers almost $6 billion since 2006.
The New Zealand Initiative's analysis of the costs of the Interest-Free Student Loan argued that it has been a costly exercise that has fallen short on meeting its objectives. The Decade of Debt report argued that interest should be put back on student loans.  Just over a week ago, the Productivity Commission, in their New Models of Tertiary Education draft report, recommended the same.
Unsurprisingly, the proposal was met with a fierce backlash particularly from student groups. It makes sense, people react when matters affect them personally. There are plenty of stories of students struggling to make ends meet with current levels of financial support. In that case, any implications of additional costs on the pockets of individuals will inevitably be met with opposition.
I was a young seventeen-year old student in the early 2000s. I spent much of my initial tertiary years on worldly adventures instead of inside lecture theatres. The result: I ended up with two degrees I never intended to do for the price of about four. Removing the impetus to pay debt quickly, can effectively minimise incentives for students to put sufficient thought on their approach to studies.
It was always going to be difficult to convince Labour to change its mind to support 'more-market neo-liberal' ideologies. Unfortunately, the National Government too refuses to touch the policy. Tertiary Education Minister, Steven Joyce, argues 'the issue is about trade-offs and the government has it about right.' It is hard to challenge the first point but difficult to support the second.
The Education Ministry's own analysis affirms that interest-free loans encourage borrowing, while reducing the incentive to voluntarily pay back the loans. The New Zealand Initiative's calculations show that for a typical bachelor graduate, a 7% interest added on to a $16,000 loan would take about an additional year to pay back compared to if it had been borrowed at zero interest.
There is another voice missing in the debate. It is of those who did not get the opportunity to earn degrees and wound up in low-paid jobs, but are nonetheless expected to service student loans. Is it fair that students who are not better supported to access higher qualifications wind up paying for those better educated and possibly better positioned to pay for their own education?
New Zealand's school achievement statistics suggest more work needs to be done pre-tertiary. Despite myriad costly initiatives introduced to tackle school underperformance, we are not getting too many more of our young adults direct entry into university today than we did seven years ago. Last year, 41% of school leavers left with enough credits for University Entrance. The number was 38% in 2009.  
What is even more worrying is the achievement disparities along socio-economic lines. At least 65% of students with University Entrance each year between 2009 and 2015 were likely to be from wealthy families. Students likely to be from low-income households are least likely to achieve sufficient knowledge and skills to give them access to higher education. In 2015 for example, for every one student from decile 1 to decile 3 schools with University Entrance there were six from decile 7 to 10 schools.
Given that some of New Zealand's poorest students have less chance of getting to university, does it benefit them to then have to pay to better educate their wealthier peers? Yes, having competent engineers, lawyers, and doctors benefits us all. But that education will also directly help the engineer, doctor, and lawyer simply because over their lifetime they will, on average,  earn more than their less educated counterparts. A recent OECD report shows that those with tertiary qualifications earn on average 55% more than those with upper secondary qualifications.
The money that is wasted on zero-interest loans could be funnelled back to schools where the support is needed most. The decision to scrap interest off student loans was a voter bribe as is the decision to keep the policy even when it has hardly helped those who need it most.
The zero-interest loan question will likely be on the 2017 election agenda but the bigger question is whether we have any politicians willing to make good of sensible economics.
---
*Martine Udahemuka is a research fellow at the NZ Initiative. This is the Initiative's fortnightly column for interest.co.nz.