Gareth Vaughan on Tony Alexander & intergenerational housing warfare, dirty air, bubble blowing central banks, Donald Trump & Silvio Berlusconi, the Fed & bankers, Dilbert & more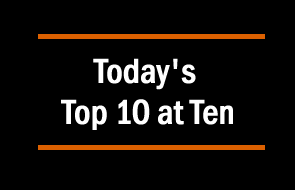 Today's Top 10 comes from interest.co.nz's own Gareth Vaughan. This is his second Top 10. His first one is here.
As always, we welcome your additions in the comment stream below or via email to david.chaston@interest.co.nz.
And if you're interested in contributing the occasional Top 10 yourself, contact gareth.vaughan@interest.co.nz.
See all previous Top 10s here.

1) Donald Trump, "the most ostentatiously unqualified major-party candidate in the 227-year history of the American presidency."
Like a combination of something out of the Twilight Zone and a slow moving train crash, the US presidential election has been compelling viewing. Now, with the third and final debate between Donald Trump and Hillary Clinton behind us, we're on the home straight as the clock ticks down towards the November 8 election. And Trump still has few friends in the media. Here's The Atlantic endorsing Clinton in just its third endorsement of a presidential candidate since it was founded in 1857. The other two endorsements were for Abraham Lincoln in 1860 and Lyndon Johnson in 1964.
It is, however, more of a denouncement of Trump.
We are impressed by many of the qualities of the Democratic Party's nominee for president, even as we are exasperated by others, but we are mainly concerned with the Republican Party's nominee, Donald J. Trump, who might be the most ostentatiously unqualified major-party candidate in the 227-year history of the American presidency. 

Hillary Rodham Clinton has more than earned, through her service to the country as first lady, as a senator from New York, and as secretary of state, the right to be taken seriously as a White House contender. She has flaws (some legitimately troubling, some exaggerated by her opponents), but she is among the most prepared candidates ever to seek the presidency. We are confident that she understands the role of the United States in the world; we have no doubt that she will apply herself assiduously to the problems confronting this country; and she has demonstrated an aptitude for analysis and hard work. 

Donald Trump, on the other hand, has no record of public service and no qualifications for public office. His affect is that of an infomercial huckster; he traffics in conspiracy theories and racist invective; he is appallingly sexist; he is erratic, secretive, and xenophobic; he expresses admiration for authoritarian rulers, and evinces authoritarian tendencies himself. He is easily goaded, a poor quality for someone seeking control of America's nuclear arsenal. He is an enemy of fact-based discourse; he is ignorant of, and indifferent to, the Constitution; he appears not to read.
It's understandable that many Americans are fed up with their political establishment. But it's also hard to disagree with much of what The Atlantic says about Trump. Here's the withering conclusion.
But Trump is not a man of ideas. He is a demagogue, a xenophobe, a sexist, a know-nothing, and a liar. He is spectacularly unfit for office, and voters—the statesmen and thinkers of the ballot box—should act in defense of American democracy and elect his opponent.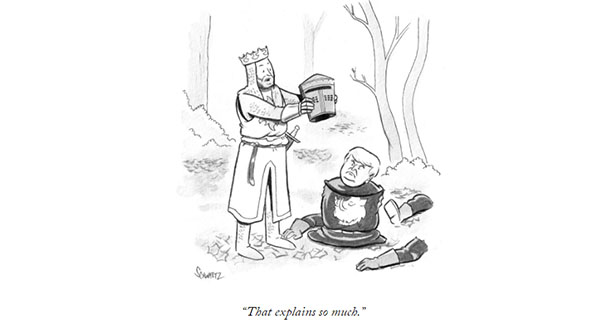 2) "We've seen Donald Trump before - his name was Silvio Berlusconi."
The Guardian's John Foot argues the Trump phenomenon isn't as unique as many pundits are making out. In fact Foot reckons we've seen it all before with ex-Italian Prime Minister Silvio Berlusconi. Nonetheless he argues even if Trump loses, things will never be the same in US politics again.
The parallels between Berlusconi and Trump are striking. Both are successful businessman who struggle with "murky" aspects linked to their companies – tax, accounting, offshore companies. Berlusconi was convicted of tax fraud in 2013, which effectively put an end to his political career. But business success and huge wealth was part of his political appeal, as they are for Trump. Beyond wealth, Berlusconi, like Trump, always painted himself as an outsider, as anti-establishment, even when he was prime minister. And, like Trump, Berlusconi's appeal was populist and linked to his individual "personality".

The Berlusconi phenomenon shows that a post-truth politician can rise to power in one of the world's strongest and richest countries. The lesson for America is that for far too long Berlusconi was treated as a joke and a clown. By the end, nobody was laughing. Twenty years of Berlusconi at the centre of the system had a deeply damaging impact on Italy's body politic and democratic culture and the wounds are by no means healed. Win or lose, Trump has shifted the terms of political discourse, campaigning and organisation. As with the Berlusconi era, things will never be the same again.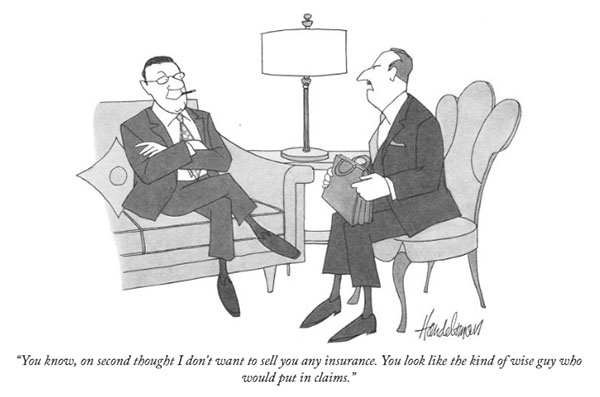 3) Tony Alexander and intergenerational housing warfare.
In his weekly overview BNZ chief economist Tony Alexander has waded into the debate over intergenerational housing market warfare. Alexander sometimes likes to take swipes at other un-named pundits in his overview and he has done just that this week. He kicks off saying "some people have postulated a war between the generations centred around the housing market."
Whilst Alexander expresses sympathy for the plight of young people trying to get into the housing market, he mainly rides to the defence of baby boomers.
No Baby Boomer lobbied the government or Reserve Bank for interest rates to fall back to 1960s levels just as they are retiring. 

Older people have been building up savings for the past three or so decades anticipating moving their funds into boring conservative portfolios as they retire. They have been warned of the need to prepare for reduced entitlement to superannuation. They have planned to earn a good and steady income from term deposits, bonds, and blue chip stocks. But now as these people retire in droves they are finding that courtesy of the after-effects of the GFC, globalisation, and technology changes, sustained low inflation and debt aversion are locking interest rates in at low levels. They are facing returns half to one-third of what they were planning for. 

This is not what the Baby Boomers wanted. Ask them and they will tell you they are struggling to find yield and would love the Reserve Bank to raise interest rates instead of cutting them again most probably next month.
No one turning 65, he continues, voted for 3.5% deposit rates and higher local government rates bills. Both retirees and the young are blameless in the structural shift of residential property ownership, Alexander argues. Doubtless, there'll be split views on this...
Young buyers may not be aware of one of the more frequent questions asked of us economists in the past three decades. Namely, what will happen to house prices when all the Baby Boomers retire and sell their houses to live in small units? I attempted one answer to this during a Saturday in Westport back in about 1995 waiting to fly back to Wellington that evening having come off the Heaphy Track a couple of days earlier (and spending one night in beautiful Karamea).

In the Saturday edition of the Press I looked at all the asking prices for houses on the market and compared the average with the average price of newer units/ownership flats etc. on offer. The flats cost more. The argument that older people would free up cash and cause collapsing prices in a wave of house selling could not hold water.

The relevance of this now is that completely contrary to the argument housing doom-mongers have been running for three decades now the ageing population is actually boosting housing demand, not cutting it (in terms of bedroom counts). Older people are buying houses for yield, and to help finance a retirement likely to last considerably longer than previously thought due to health, medical and lifestyle advances.
4) "One day, the house of cards will collapse."
You can always rely on The Telegraph's Ambrose Evans-Pritchard to cut to the chase. And here he is doing so again with a write up of an interview with Professor Otmar Issing, the European Central Bank's first chief economist and, as Ambrose puts it, "a towering figure in the construction of the single currency."
Prof Issing said the euro has been betrayed by politics, lamenting that the experiment went wrong from the beginning and has since degenerated into a fiscal free-for-all that once again masks the festering pathologies.

"Realistically, it will be a case of muddling through, struggling from one crisis to the next. It is difficult to forecast how long this will continue for, but it cannot go on endlessly," he told the journal Central Banking in a remarkable deconstruction of the project. 

The comments are a reminder that the eurozone has not overcome its structural incoherence. A beguiling combination of cheap oil, a cheap euro, quantitative easing and less fiscal austerity have disguised this, but the short-term effects are already fading. 
Naturally the ECB does not escape intact. 
The central bank already holds over €1 trillion of bonds bought at "artificially low" or negative yields, implying huge paper losses once interest rates rise again. "An exit from the QE policy is more and more difficult, as the consequences potentially could be disastrous," he said.

"The decline in the quality of eligible collateral is a grave problem. The ECB is now buying corporate bonds that are close to junk, and the haircuts can barely deal with a one-notch credit downgrade. The reputational risk of such actions by a central bank would have been unthinkable in the past," he said.

5) An estimated 92% of the world's 7.5 billion people are breathing dirty air.
Against the backdrop of our regular fresh record net gains from migration, I often wonder to what extent stories like this one encourage people to want to move to New Zealand. The World Health Organization estimates 92% of the world's population lives in areas where air pollution exceeds safety limits. The swathes of the world coloured yellow, orange, red and purple in the map below means air quality there breaches WHO limits. In this context, New Zealand in the bottom left looks a pretty good place to be.
The WHO's latest research is its most detailed to date on outdoor air pollution by country. It shows around 3 million deaths globally are linked to pollution from vehicles, power generation and industry. 

However, indoor air pollution caused by smoke from cooking stoves or fires can be just as deadly, the WHO says. Together, outdoor and indoor air pollution were associated with the deaths of an estimated 6.5 million people worldwide in 2012. That's 11.6% of all global deaths – more than the number of people killed by HIV/AIDS, tuberculosis and road injuries combined. 

The maps, based on data from satellites, air transport models and ground station monitors, show levels of particulate matter, such as sulphate, nitrates and black carbon.
6) Beholden to bankers who don't represent the public?
The US Federal Reserve has come under huge scrutiny this year. There has been politically motivated criticism from Republican Presidential candidate Donald Trump, and anger from those like economist John Mauldin over the Fed's "massive monetary policy error."  And now the "historically opaque process of choosing district Fed presidents" is under fire, Reuters reports.
The latest critique came this week when Fed Up, a labor-affiliated coalition pushing for reforms, said it was "disappointing" that Nicole Taylor, a black woman and dean of community engagement and diversity at Stanford University whose term as director at the San Francisco Fed soon expires, would be succeeded on the board by Sanford Michelman, a white man who is co-founder of law firm Michelman & Robinson LLP. 

"It's definitely a step back in terms of what I'd like to see on our board. We're working actively to build representation of women and minorities," John Williams, president of the San Francisco Fed, said on Wednesday in response to reporters' questions, noting the decision was made by private banks in his district.
And of course, even the tentacles of the vampire squid can be seen.
After the Philadelphia, Dallas and Minneapolis Fed banks last year all chose as presidents men with past ties to Goldman Sachs, the Atlanta Fed hosted a public webcast this month and said it seeks a "diverse set of candidates" for its new chief, raising hopes it would name the first black or Latino Fed president in the central bank's 103-year history. 

"It's not just because we want to go and say we're diverse," Loretta Mester, Cleveland Fed president, said at a meeting with workers a day after her bank launched online applications for the public to recommend directors and advisers. "It's about getting different view points that are very helpful to us in ... thinking about the economy and understanding the trends." 

The regional Fed presidents have rotating votes on policy, except for the head of the New York Fed who has a permanent voting role. Unlike Fed governors who are selected by the White House and approved by the Senate, the presidents are chosen by their district directors, half of whom are themselves picked by private local banks that technically own the Fed banks. 

Critics say the dizzying structure leaves the Fed beholden to bankers who do not represent the public, and they point out that 11 of 12 district presidents are white while 10 are men.
On the subject of central banks, the world's biggest ones have bulked up their balance sheets this year at the fastest pace since 2011's European debt crisis, Bloomberg reports. Surprise, surprise, against this backdrop we have asset bubbles in stocks, bonds and property grow.
The 10 largest lenders now own assets totaling $21.4 trillion, a 10 percent increase from the end of last year, data collected by Bloomberg show. Their combined holdings grew by 3 percent or less in both 2015 and 2014.

How much is $21.4 trillion? It's 29 percent of the size of the world economy as of the end of 2015, double what it was in mid-September 2008, when Lehman Brothers Holdings Inc.'s collapse sparked the global financial crisis. It's a third of the combined market capitalization of every stock in the world and almost half the value of all debt in Bloomberg's global bond index.
8) China overtakes the US to become the world's biggest oil importer.
Here's another great chart from Bloomberg showing China over taking the United States to become the world's biggest oil importer. China's crude oil imports rose to a record 8.08 million barrels a day in September, an 18% annual increase.
9) Which profession is among the winners from Brexit? Why lawyers, of course, Bloomberg points out.
This really shouldn't come as a surprise. Cue jokes about snouts in troughs and feeding frenzies...
In the four months since Britain voted to leave the European Union, the pound has plummeted, home prices are down, and banks have threatened to move jobs from the U.K. One business, though, is thriving and poised for a very profitable 2017: peddling advice. Extricating the U.K. from 40 years of European integration will be one of the most complex legal and regulatory exercises ever, which is why demand for legal and consulting services is surging.

"The panic is starting to set in," says Miriam Gonzalez, co-chair of the international trade and government regulation practice at law firm Dechert. "Those who have a lot of interests at stake need to do work now."
The financial advisory/professional services firms are in on the action too. But if it's banks who they'll be gouging...
Happily for lawyers, the sector with the biggest challenges also has the deepest pockets: finance. Today, banks in the U.K. can sell their products and services anywhere in the EU, thanks to the bloc's "passport" for financial services. JPMorgan Chase, Goldman Sachs, and Citigroup have all warned they may need to move operations elsewhere if those privileges are taken away. The costs of a shift to the continent shouldn't be underestimated, says Simon Gleeson, a partner at Clifford Chance in London. "If a regulator sees a bank wanting to move into its jurisdiction, it will say, 'I want the management, the capital, and the systems for that business where I can see them,' " he says.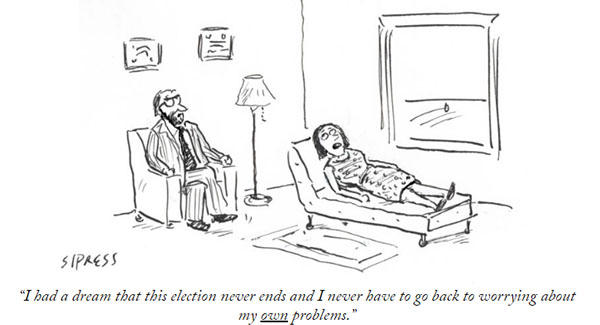 10) Eighteen on the trot?
I'm heading to Eden Park tonight to watch the All Blacks seek their 18th consecutive test match victory in the dead rubber Bledisloe Cup match against the Wallabies. I'll be accompanied by a a very excited six year-old attending his first All Blacks game. A victory would set a new record of consecutive wins by a so-called tier one rugby nation. I'm hoping for a result similar to last year's pre-World Cup Eden Park thumping of the Aussies (see video below). Incidentally, the best winning streak by any country's national rugby team is the 24 straight wins recorded by Cyprus between 2008 and 2014. The details of the Cypriot winning streak are here.