The NZ Initiative's Eric Crampton says a govt committed to housing affordability would implement the Productivity Commission's better urban planning agenda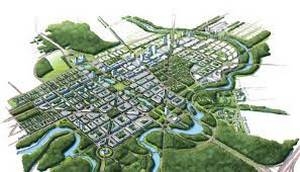 By Eric Crampton*
Well, there is now a manual for getting out of the housing crisis. But it may take some time.
The Productivity Commission gazed into the urban planning abyss and, rather than being driven mad, found the set of changes that will restore housing affordability. And so, this morning, it released Better Urban Planning, the Commission's recommendations for a future planning system. 
Spanning 498 pages, the Productivity Commission report covers everything from improved central and local government planning, to infrastructure financing, and even culture within the planning community. 
Fully implementing the set of changes would do a lot to improve future housing affordability. The future planning system they envision removes most of the bottlenecks that stand between land that is suitable for development and actual development. 
Most importantly, the Commission recommends automatic triggers bringing forward the supply of zoned land whenever the price difference between zoned and non-developable land gets too high.
If urban planning is working as it should, the only systematic cost difference between land inside and outside of a rural-urban boundary should be the value of the infrastructure already available inside the zone. Large price differences signal that demand for housing exceeds the supply of zoned land: it's the zoning that is then attracting a price premium. Automatically releasing more land whenever that happens both ensures sufficient supply to meet demand and discourages land-banking. And so kudos to the Productivity Commission for recommending using the price gap between zoned and unzoned land as a trigger for liberalising the supply of zoned land. We at The Initiative would recommend that trigger should be pulled whenever land inside the boundary carries a price premium greater than the cost of infrastructure provision. 
Learning from experience with the Auckland Unitary Plan process, the Commission also suggests using Independent Hearings Panels more frequently on plan changes. Getting quick rulings on new or reviewed council plans through an IHP process would streamline the process for those trying to provide new housing. And the Commission's recommendation to bring affected communities onside by providing infrastructure or service upgrades along with new development nearby could help mitigate the NIMBYism that has stymied new development.
But wait, there's more! 
The Productivity Commission also provides recommendations to help councils provide infrastructure when debt constraints prove binding. Auckland is near its debt constraint, so borrowing to build more infrastructure causes problems. The barrier is substantial. Infrastructure spending that passes any reasonable cost-benefit assessment cannot get through because, in the short term, interest charges on the resulting debt grow more quickly than rates revenue from development that has not yet happened. 
One obvious alternative would be for Auckland Council to sell off assets like council-owned golf courses in valuable areas. The transformation of underused golf courses into housing would both help ease the housing crisis directly, by getting more houses built, but also by providing funds allowing more infrastructure construction despite Council debt limits. But golfers are more reliable voters in Council elections than are those living in garages. 
The Productivity Commission report looks to other changes to help get around councils' debt constraints. When new infrastructure allows new development, the value of surrounding properties goes up. Levying landowners for that uplift in value is one way of funding needed infrastructure, although Council will still face the politically difficult problem of charging people for unrealised gains. Other mechanisms would allow those buying new dwellings to pay off the infrastructure cost over time. Both could get around the current constraints.
There is much more within the report. But what is not in the report is any sense of what would be needed to implement its recommendations. The recommendations span rather a few legislative areas; drafting legislation to give effect to the recommendations, even in the best circumstances, would not happen quickly. 
And Auckland's housing crisis is going on right now. 
A government committed to housing affordability would set the process in place for implementing the Productivity Commission's agenda. But it would also think about measures that could help in the interim. In the current system, Council sees little upside from new development. Infrastructure costs bind, and local voters complain about new development. And cultures within planning departments that emphasise lengthy process over housing affordability will not change without a spark. 
In the Initiative's Free to Build report, Jason Krupp and Luke Malpass recommended providing local councils with a grant equivalent to central government's GST take on new construction. If the planning system were set correctly, this would not be necessary. But in the second-best world in which we live, and until plans are changed, councils need that stronger incentive. 
We at The Initiative recommend that an incoming government provide that kind of grant to councils over the next three years. Time-limiting the grant would encourage councils to let development happen now, and to remove bottlenecks from consenting processes, so that new housing can come onstream more quickly. Within-council considerations change when permitting delays cost council directly.
The Productivity Commission has provided us an excellent long-term manual for getting out of the housing crisis. We need to complement it with some measures that could also bring housing costs down in the shorter term. Stronger incentives for councils to allow new development should be part of that solution.
-------------------------------
*Eric Crampton is the head of research at The New Zealand Initiative, which writes a fortnightly column for interest.co.nz.