Mind the output gap: The Reserve Bank wants us to take note of its capacity pressure risk scenarios. Don't look away - inflation, wages and mortgage rates might rise earlier than expected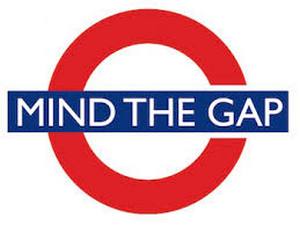 By Alex Tarrant
So, the Official Cash Rate (OCR) is on hold until at least September 2019, perhaps as late as March 2020.
Right then. Nothing to see here. Run along now. Even Peter Dunne's election manifesto will be more exciting than the outlook for short term interest rates.
If you're thinking that, I don't blame you. But just hold on. What if I said there's an alternative world where the OCR is hiked by the end of this year, and is heading towards 2.5% in three years' time.
For that world might exist. We might be closer to it than we think.
We've been warned.
The Reserve Bank of New Zealand's upside risk scenarios in its May Monetary Policy Statement (MPS) should be mandatory reading.
They might have you thinking twice about how soon short term mortgage rates might rise, what sort of CPI inflation we'll see in the next few years, and how much of a wage increase you might ask for next pay round.
And don't just listen to me rabbit about it. Last week I sat down with Reserve Bank Deputy Governor Grant Spencer to chat through the May MPS and the Bank's forecasts for the NZ economy. His comments are in quotes – the rest are mine.
How about that fan chart...
First, a bit of terminology.
Capacity pressure: The rate of inflation tends to increase when overall demand for goods and services exceeds the economy's capacity to sustainably supply those goods and services. We tend to increase interest rates to ward off the inflationary effects of capacity being less than demand.
Output gap: a key concept in monetary policy, reflecting pressures on resources in the economy. Positive equals more pressure.
Now, The Reserve Bank last week was keen to draw peoples' attention to the uncertainties about the current degree of capacity pressures in the economy.
Back in February it had thought that, by now, we'd have a 'positive' output gap, leading to greater wage and price inflation pressures.
Despite this, the Official Cash Rate (OCR) – the base for short term interest rates – was only expected to be raised from 1.75% to 2.0% from September 2019 at the earliest.
Since February, economists had been telling us that capacity pressures in the economy looked to be greater than the Reserve Bank had been thinking. The Bank would therefore have to bring forward its expectations for OCR hikes due to the Output Gap being more 'positive' than it had thought, we were told.
Mortgage rates would be set to rise earlier than expected.
Not quite.
As it turned out, the Reserve Bank in May told us that its February forecast had got ahead of itself. The output gap right now is not positive. It's zero – in a sweet spot.
Or at least, it might be zero. It also might not be.
A key chart in the May MPS highlights the forecast 'fan' variations around the Bank's output gap projections.
The fan is clearly wider than it was a year ago. This effectively means the Bank's uncertainty around its forecast has increased.
Labour market conditions have continued to tighten. Employment growth has been strong, and the number of unemployed falling. All point to capacity pressures.
But nominal wage growth has been subdued. More so than if you'd been expecting capacity pressures and a 'positive' output gap like the Bank had been expecting in February.
The Bank has put some of this down to the effects of us having low inflation in the recent past – we haven't needed such large wage increases to cover a low rise in the cost of living.
There was enough evidence in May, though, for the Bank to shift back its expectations for when capacity pressures will start feeding through to inflation.
And that's one of the key reasons for why it was able to keep the same OCR track in May as in February.
Despite what everyone else was saying.
Pressure is coming, look busy
Pressure is coming, though.
Once that output gap does turn positive, capacity pressure is expected to drive a lift in business investment. The economy will grow above trend in response to population growth and accommodative monetary policy.
There will be labour shortages. The unemployment rate will trend lower. Wage-setting behaviour will respond to increasing headline inflation (albeit gradually because we've all got so used to low inflation, apparently).
All this will apparently happen with the OCR at 1.75% through to September 2019, when the Bank might look to start raising it. In any case, we're expecting 2% by March 2020.
Except, it might not.
Because, like the slightly annoying repetitive London tube station warning, we're being told to 'Mind the Output Gap.'
Mind the gap
The Reserve Bank has admitted its forecasts around the output gap are a little sketchier than they were. Check out Figure 4.15 from the May MPS. It shows a wider grey 'fan' between the maximum and minimum values from a suite of indicators of the output gap.
You can see a larger band to the upside. So, what could this mean for inflation, and most importantly, the OCR and mortgage rates?
Helpfully, the May MPS presented an alternative scenario analysis. The Bank wants us all to keep this in mind:
In light of recent data revisions, the estimate of current capacity pressure is now lower than previously thought. However, some measures suggest capacity pressure could be stronger than the current assessment.
That's from the May MPS.
What does it mean? Well:
Higher-than-estimated capacity pressure over 2016, with the same growth and demand outlook, would place additional upward pressure on non-tradables inflation relative to the central projection. Without a policy response appropriate to the true level of capacity pressure, this scenario would result in CPI inflation increasing more rapidly than in the central projection, returning to 2 percent by the end of 2018 and eventually settling around 2.3 percent.
To offset the additional inflationary pressure in the scenario, the OCR would need to rise, reaching 2 percent by the end of 2017 and 2.25 percent by the end of the projection (figure 5.12).
That's quite a bit different from the central scenario. (Another scenario discusses lower-than-expected residential property investment - read about that on page 33 of the MPS.)
Why? Last week after the MPS was released, I sat down with RBNZ Deputy Governor Grant Spencer and asked just that.
He told me that while the outlook had been for more positive capacity pressure, and inflation pressure in the future, as time went by and the next round of forecasting came in, it just wasn't showing through as expected.
"A lot of it is due to the fact that we've been surprised by continued migration, which has increased potential output, which then drops down your actual capacity pressure," Spencer said.
In February it looked like we would be 'positive' by the time May rolled around.
"But now we're not – we're back around zero. So, the emergence of more inflation pressure has tended to be…pushed out. That's what's happened again [in May]."
"But the risk is, because of the range of these measures…the risk is that, actually, capacity utilisation is greater than we think it is. It may be the output gap is plus 1% rather than zero," Spencer warned.
"In which case, there'll be more inflation in the pipe and we have to react to that down the track. That's seen as an upside risk in these overall forecasts – that we're underestimating capacity utilisation."
"The more uncertain the forecast, the less likely you are to act. The more likely you are to say, 'let's wait and see what actually happens,' before you respond. That's essentially the story," Spencer said.
I noted that, pretty soon, there will be a positive output gap and wage inflation to boot. Aren't they worried about that? Especially if the Bank is planning on keeping the OCR at 1.75%. Why not move now, or at least sooner than they're projecting?
"We're saying it's all very well to do these forecasts, and the forecast is that there'll be a positive output gap. There'll be more wage inflation, and we'll move back towards the midpoint. But the risk is there's a repeat of what we've had in the past, which is, that additional pressure doesn't actually eventuate," Spencer said.
It's a fair point. An uncertain forecast means the Bank is more likely to wait and see what happens a bit more before reacting, than if it were more certain about its estimates.
We might be ok. The central scenario might pull through.
Just remember though, the Bank has chosen to present the situation as the output gap being faced with a greater risk that capacity utilisation has been underestimated rather than overestimated.
And that means it may have under-estimated inflation pressures, meaning the OCR will have to rise earlier than expected.
You've been warned. Mind the output gap.
*This article was first published in our email for paying subscribers early on Friday morning. See here for more details and how to subscribe.