Labour has a problem, but there are ways to fix it: A simple platform that would appease voters who left; Stay away from complex policies that attract negative reactions & scare National's swingers. And get a proper tax policy again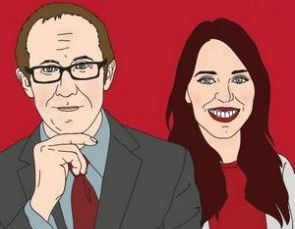 By Alex Tarrant
Labour has a problem that's fixable. It shouldn't be that hard but they're very good at making it seem so.
The party has dropped again in the latest poll – at 24% the lowest since the 1 News Colmar Brunton poll began in 1995. Labour's leader, Andrew Little offered to step down in a meeting with senior caucus members. This was rejected.
The Greens are up four points to 15% - and yes, good on them for that, but it doesn't change my view – and New Zealand First stayed steady on 11%. National were steady on 47%. Of interest is the emergence of Gareth Morgan's The Opportunities Party, on 2%. The poll of a little over 1,000 people was conducted between 22 and 27 July and has a 3.1 percentage point margin of error.
What's gone wrong for Labour?
This is an election where the key issues are (apparently): Poverty, and the gap between rich and poor; House prices and Housing affordability; and Housing shortages and Homelessness. These regard 'the biggest problem facing New Zealand'.
If the Labour Party – which has historically been the promoter of progressive taxation, state housing and social welfare – cannot compete when these are the big topics, then something has gone wrong.
One interesting snippet from the issues poll was that, by voting intention, the party whose supporters were most concerned about Unemployment and Job security was New Zealand First. This bunch was also the most concerned about low wages.
Sure, New Zealand First is an anti-immigration party. I accept this is partly due to concerns regarding job security and downward pressure on wages in some industries. But if a party called 'Labour' can't rely on being the biggest attraction for people who hold these issues dear, then what hope is there?
Of course, with the Roy Morgan 'issues this election' poll, it could be that people just say what they see in the papers and on the six o'clock news as what they think the key issues are in general, but then when it comes to individual voting intentions that doesn't move the needle.
The only economic concern Labour supporters came out on top for was Cost of living and Financial hardship. So, what have they done in that area most recently? Angrily attacked the government for raising the bottom two income tax thresholds to account for inflation over the past few years (well, one went a bit further, the other not quite far enough) and for raising a rent & mortgage supplement.
What would Labour do differently? Make a bunch of confusing tweaks to Working for Families thresholds and introduce payments to people who have babies. Remember, this is the party that dropped plans to look into a universal basic income and tax free-thresholds, which are two of the simplest ways to start out on the road to tackle poverty and financial hardship.
When Susan St John comes out saying that your policy is too confusing, then you know you've tried to be too cute by half. Labour were half-way to simplicity but refused to go any further for fear of rocking the boat too much and instead started rowing backwards.
What can they do to fix things?
Andrew Little's first reaction over the weekend was to offer his resignation to senior caucus members. It was turned down. Apparently, no one else wanted the job. That can be read into two ways. One report has it that it would have cost too much to replace the billboards.
Labour's hope now of forming a government after 23 September rests with New Zealand First and The Greens. Combined, they have 50% in the 1 News Colmar Brunton poll.
I wrote back in April my view was that Kingmaker Winston Peters would lean to such a combination over going with National, because he would hold much more power in a Labour-Greens-NZF Cabinet. It gives him the best chance of getting the best title (PM for a year?) and getting a large policy platform through.
That was before the Greens called him racist, which lowers that possibility, a bit. But, Peters managed to get an apology out of Jim Bolger for the exact same thing back in 1996, so at least we can assume there is a way out of that pickle.
That still doesn't get us passed the main issue for Labour. How to rebuild to become a real force in New Zealand politics once again with an eye on 2020 (I concede we've been saying this over a few elections now, though).
Little over the weekend started to show that, deep down, he knows what is required to get Labour going again in the polls. Whether he's the one to do it, is a serious question now.
One sign of failure for Labour is that the media turns to Turei for any insightful reaction to social welfare issues (something she is good at). Well, Andrew, as the leader of the Labour Party, that was supposed to be your job, mate. And that of your social development spokesperson.
Little took a swipe at Turei for spending the past couple of weeks talking about benefit fraud and getting headlines for it. Little said the focus shouldn't be on just one person, and that we should be talking about all those who are in trouble now, not 20 years ago.
The move to take back ownership of that debate doesn't require Labour to "go to war" with the Greens or start complaining about Turei being in the social justice spotlight. Keep your attention on your own house and look to the future. A new leader could get out of the MoU. Take back leadership on the issues. Announce a very simple platform that will encapsulate the social issues Green voters hold dear.
Simplicity in that area would also kill off the negative media reports whenever Labour comes up with a complex social welfare policy. I believe the way these policies are reported as complex are central to keeping important swing voters away from Labour and with National.
While a simple tax-free threshold or raising the income tax thresholds will give 'people like Grant Robertson and Steven Joyce and extra $1,000 a year when they don't need it', Labour knows it should be able to support such policies and tackle the 'problem' that you're also giving rich people more of their money back too: Progressive income taxation.
Unfortunately, there's a massive problem for the party on this. Labour has somehow managed to lose its historical role as promoter of progressive taxation. That's gone to the Greens.
Currently, Labour's tax policy this election amounts to promising to form yet another Tax Working Group to look at how to tax wealth, assets and income more fairly and perhaps take some of the recommendations into the following election.
That's not a tax policy. That's saying, "we're scared of having a progressive tax policy right now, but in three years' time we may or may not have a stance. Check back with us just before the 2020 election. If we're still a force."
Phil Goff's 2011 tax policy, while a bit rough around the edges, was a progressive, centre-left policy. I personally believe Goff was the best Prime Minister New Zealand never had – in my voting lifetime at least. Get back on message and actually stand for what you believe in. Goff did. Even David Shearer did. The current lot is shying away from a central Labour Party belief and platform.
A Labour Party running on the Goff policy platform this time around, with a very simple social welfare policy that can't be attacked as confusing, I believe would be in with a chance of bringing in closer to 40%. The party currently is more at risk of its list-only leader not getting into Parliament if the vote drops further to around 22%.
'Change the govt'
Meanwhile, Little also took a swipe at Winston Peters and New Zealand First, saying a vote for them won't necessarily change the government – trying to scare people that Peters might go with National.
Firstly, that would be a change of government. I don't understand people who argue otherwise. The government hasn't changed the last two elections – but a National/NZF government would be a change from the current National/Maori/ACT/UnitedFuture lot.
A recent Herald poll indicated New Zealand First voters would prefer the party goes with National than Labour/Greens. Yet the recent boost to New Zealand First's base (and the Greens') appears to have been from Labour voters.
Perhaps Labour's immigration announcement has stemmed the flow to NZF more recently? Next step: how do you now bring some of them back into your own tent? Well, they're mostly concerned about job security, low wages and housing affordability. Something's gone wrong in your key messages there.
Disorganised
In the history books, the post-Lange Labour Party will be divided into the Heather Simpson-era and post-Heather Simpson. Simpson was Helen Clark's feared chief-of-staff who managed to keep the caucus largely in line during Clark's tenure at the top. The party is crying out for someone like this to hold the reins again.
Willie Jackson's appearances over the weekend did little to help reject the common criticism of dis-organised Labour. On Three's The Nation, Jackson's comment that he was in in discussion with the Greens over tactical voting in the Maori electorate seats was quickly shut down by Metiria Turei, who was quick to respond that this wasn't so. The debacle cast a shadow over Kelvin Davis' announcement of a Maori housing fund.
There are a number of other examples of caucus disagreements and hissy-fits, MPs trying to make policy announcements when full sign-off hasn't been given, wobblies because someone else is getting too much air time – including one where Labour's deputy leader was astonishingly pulled from a TV appearance (it wasn't Andrew Little who was concerned).
Set an example for respect for the leadership. If a caucus member throws a wobbly because the party's deputy leader was set to go on one of the weekend talk shows to respond to the Budget, then tell them that's not on, and that we'll go ahead as planned.
Does the left need a lesson from the right?
One thing you'll notice is National, ACT and UnitedFuture hardly talk over each other. It might not be orchestrated, but National has managed to hold on to the vast majority of the centre-right policy platform without large issues being taken up by growing minor parties around them.
It's a bit rough blaming the Greens for Labour's problems. It is Labour's fault that they let it get this way. This isn't a new criticism, but the party needs to look within itself to see how this happened.
Constant policy changes, caucus infighting and disrespect that trickles out to journalists (I'm sure it happens within National but doesn't get out as much), and trying to be too cute responding to National's popular policies hasn't worked.
______________________________________________________
I'll admit the above, and my Saturday column on the Greens are on the rant spectrum. A T-rant, let's call it. Well, they're out of my system now. Your thoughts?