David Hargreaves suggests the way the election is shaping up offers voters the ideal chance to 'cherry pick' various policies - particularly in areas of interest such as housing and immigration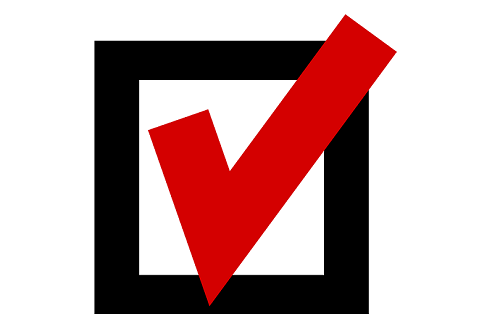 By David Hargreaves
The time is approaching at indecent speed when we will all again be invited to tick names and parties as our contribution toward settling the composition of the next Government.
And yes the choice of wording around 'settling the composition' was deliberate, given that arguably we don't, as such, physically 'choose' a Government any more under MMP.
What we do at the ballot box now can be seen as providing a framework for which the politicians then seek to form a Government. Maybe you disagree with that. But essentially, unless someone can emerge with over 50% of the popular vote – and it hasn't happened yet – then once the votes are in it is up to the pollies to decide among themselves who's going to be leader of the gang.
Even before Labour's changing of the guard last week, and the 24% opinion poll support that prompted the change, the fact is National was still looking likely to struggle to form a government without support from outside of its current backers.
And while it is early days, the change in leadership is likely to make support of the major parties tighten up. I have a feeling it will be closer than opinion polls have suggested. At this stage my bet is the election night outcome could be the most inconclusive we've had since that very first MMP one back in 1996.
Not factored in?
I'm not sure the potential uncertainty that we may face after this election has been quite factored into economic forecasts and the like as yet. In fairness, it is difficult to factor in such uncertainty. But notwithstanding that, there seems to have been little general consideration of the possibility of, firstly, maybe a delay in the formation of a new government and then secondly, the possibility that new government might not be as stable as we've been accustomed to in recent years.
The two months it took to form a Government then was an achingly long time and it is only to be hoped we don't have a repeat this time around – though frankly I wouldn't rule it out. And of course there is likely to be at least one, shall we say 'common element' (hi Winston!) in the post- election party wrangling when comparing 1996 and now.
Look, I hope I'm wrong and that we do get a conclusive outcome.
However, there's no doubt that while our MMP system does provide some practical differences, it does offer the voters something the old First Past the Post system didn't, which is the ability to cherry pick parties with particular policies you like.
Different shades of policy
It gives voters the chance of installing a Government of one colour but containing shades of another. By that I mean we could, for example get a National-led Government but with NZ First influence – thereby meaning that some 'bottom line' policies of the junior coalition partner would be introduced.
One obvious example off the top of the head would be the creation of then Alliance Party Leader Jim Anderton's pet project, a New Zealand 'People's Bank' better known these days as Kiwibank.
Not everybody is thrilled the way Kiwibank has gone but without MMP and a Labour-Alliance coalition, we wouldn't have had it. And I guess we can have the discussion/debate about whether the country is better for it or not.
Of course National under the extremely shrewd and instinctive leadership of John Key managed to avoid coalitions. I suspect we might not be able to avoid a coalition after this election, for better or for worse, although it is possible that one of or a selection of minor parties might be prepared again to go along with supporting a minority Government if they have a signed in blood agreement that one or more of their pet policies will be implemented.
Cherry picking
Either way, this scenario does provide the canny voter with the opportunity to cherry pick policies they like, have a look at the overall landscape and how support seems to be falling and then vote tactically for specific policies you might want.
Now obviously, if your focus is on general 'economic' policies or the like then you will probably be thinking one of the 'big' parties in terms of your party vote.
But it occurs to me that some of the traditionally slightly less mainstream issues – but ones that are increasingly nevertheless important to Kiwis - could be looked at in terms more of what the minor party policies are.
Here of course thoughts easily move to housing and the interlinked issue of immigration.
They are both issues getting a lot of traction and as such would be classic issues that could be picked up as 'pet project' policies favoured by smaller parties. An obvious example of such a thing could be the picking up of NZ First's policy limiting net immigration to 10,000.
Arguably the ability of the voter therefore to cherry pick in such a way is a mixed blessing.
What do you want on housing and immigration?
Because if we are to talk specifically about housing and migration, the question of the voter becomes what do you exactly want as a combination of policies?
The election is of course our chance to nail that down a little. And it's probably not as easy as it sounds at first flush.
In terms of house prices, what do home owners actually want, for example? I think it would be fibbing of the highest order if anybody answered that question by saying they want prices to go DOWN. Oh, no.
Everybody wants to look fair. So outwardly people might tsk-tsk about values shooting up at 20% a year. But are people really bothered about that? Or is it the perceived lack of sustainability of such increases, the fear that rises of that magnitude are followed by thumping falls.
House prices
I think if everybody could just quietly feel that house prices are going to edge up by 5% a year, maybe a bit more, they would be quite happy.
The fear of widespread migration effectively feeds into a lot of the same areas that feeds the fear of 20% house price appreciation – it's the sustainability thing again. It's the idea that this is going to force things up and up with a possible bump later – or alternatively that Kiwis will be priced out of their own country, or at least its largest city.
But the flip side is, if the migration tap is absolutely turned off and if Kiwis do start getting itchy feet again, the prospect is that house prices, particularly in Auckland, might falter.
Foreign investment
Same thing with if you do slam restraints on foreign investment in houses. Of course, the taps for both migration and foreign capital, if turned off, could be turned on again. But there are lead times. And the other thing is, any Government here that's being seen as knee-jerk and changing policies on the hoof likely won't be trusted. So if you say one year that you absolutely won't let more than 10,000 people into the country and then turn around the next year and say, 'okay, how about 50,000' you won't necessarily get them.
Then there's the idea of ramping up construction of homes – which certainly appears to be necessary although somehow or other harder to achieve than it should be.
I'm interested to know what readers see as the best balanced policies for immigration and housing and whether you have cunning plans on strategic voting that will best maximise what you are after.  What are the biggest issues around housing and immigration that should be tackled – and who do you reckon is doing it best and offering the best solutions?