The PSA argues it's time for a bold reimagining of how we organise, plan and deliver housing in New Zealand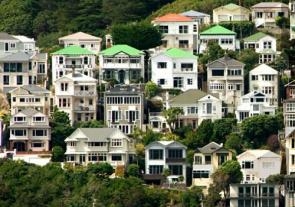 The following article is the foreword from Progressive thinking, ten perspectives on housing, a Public Service Association (PSA) publication. Interest.co.nz will be publishing the 10 chapters from different authors on various aspects of housing over the next week or so.
By Erin Polaczuk and Glenn Barclay*
At certain times over the course of New Zealand's history, it has become clear that a fundamental shift in thinking is needed. We believe that such a shift is now required in the way we as a country house our people.
Housing is a human right but it is so much more than that: a home is a sanctuary, a safe place, a place for children to grow, a space for us to grow old in. A safe, secure and affordable home enables us to learn, to participate and to work – these are all markers of a decent society and should be something that all of us can access, not just a lucky few.
Over the last few years we have heard an ever-growing body of evidence that the current government's approach to housing is failing. Its manifest in the growing numbers of homeless – now
the highest in the developed world – the 41,000 children hospitalised every year for housing-related illnesses; the rampant rise in house prices; the desperate shortage of affordable, safe and secure rental housing; and growing wealth inequality in New Zealand. Housing is in crisis.
Time for solutions
The human cost of this failing policy is devastating, and it will continue to be this way unless we draw a line in the sand and say "enough is enough" – we need solutions.
The PSA is adding its voice to the many who are demanding change. We have a proud history of advocating for high quality public services that contribute to the health and wellbeing of our communities.
We're doing this because our members have told us that housing is a priority concern in election year, and because they – and their families and communities – are amongst those bearing the brunt of the current housing crisis. Many of our members also work in housing-related public and community services, – their voices and experiences deserve to be represented and heard.
The genesis of this publication was a survey of our Auckland members that we conducted in March of this year, which sought to understand the impact of the housing crisis on their lives. The response to the survey was overwhelming: in the space of two hours we received close to 1500 responses, and by the time the survey closed, over 2500 members had completed the survey.
The survey revealed some startling information. Almost two thirds of respondents said that the housing crisis had had a "somewhat negative" or "strongly negative" impact on the quality of their lives. A worrying 57 per cent of respondents said they had considered leaving Auckland for reasons related to housing. Affordability was a big problem, particularly for members with dependents: 58 per cent of single income households and 51 per cent of double income households with dependents were paying at least half their income on housing costs.
Over the last couple of months we've extended the survey to PSA members in other parts of New Zealand. We've collected the stories of members in Waikato, Bay of Plenty, Wellington and Canterbury. As with our Auckland survey, we had a huge response, and we now have a combined survey sample of just under 9,500 members.
Housing affordability a nationwide problem
Affordability is a problem across the country, particularly for those people renting a house. In the Waikato and Bay of Plenty regions, 53 per cent of renters paid at least half their income on housing, compared to 23 per cent of mortgage-payers. In Wellington a staggering 84 per cent of renters paid at least half their income on housing, compared to 58 per cent of those paying a mortgage. Anyone who is renting or has a large mortgage is struggling to meet their housing costs.
Behind all these statistics lie very human stories of people struggling with the fallout of the housing crisis. Members shared with us their feelings of stress, anxiety and desperation as they struggle to meet the cost of housing. They told us of their reluctance to complain about sub-standard rental properties for fear of losing their tenancy.
They told us of their feelings of depression about what the future holds; of their feelings of lack of choice and of shame. The housing crisis is more than just bricks and mortar, it profoundly affects people's quality of life, their sense of security and control, and their physical, emotional and mental wellbeing.
These are workers and families in crisis, and the implications are far-reaching. If our key public and community workers cannot afford to live in our large cities, the viability and wellbeing of these cities themselves are in jeopardy.
Time for change
The rising cost of housing has far outstripped the wage increases our members have received; and the equations have become impossible for many to manage. Here at the PSA we think it's time
for a bold reimagining of the way that we organise, plan and deliver housing in New Zealand. It's time to pool our collective wisdom and our sense of fairness and compassion to design housing solutions for current and future generations that will truly address these problems on a structural level and endure beyond changes in government.
Ultimately, the key to solving this crisis lies in a fundamental re-imagining of how we treat housing.
For a number of decades now, housing has been treated as our primary means of individual wealth creation and retirement security.
This may have worked in the post-war era when government was actively involved in building houses and supporting people into home ownership, and when the economy was structured in such a way as to protect people against the worst excesses of the market. For most – but not all of us – home ownership was possible. And for those unable to buy a house, decent and affordable state housing was available to rent.
The housing crisis we are in now is, without doubt, largely the consequence of economy-wide policy changes enacted by successive governments since the 1980s. The erosion of labour protections have kept wages low and undermined job security. State supports for home ownership have been removed and the role of the state in the provision, planning and regulation of housing minimised.
Despite major tax reform in the 1980s, wealth remains largely untaxed and, as several authors outline in this book, the tax system is structured in such a way as to favour property ownership over other forms of retirement saving.
We need to recognise that the way we're doing things now just isn't working for too many people, including our members, and that our core values as New Zealanders are not reflected in our social and economic policies. At times like this in the past we've responded with brave and transformative reforms; we can do it again.
We did it back in the 1930s when the First Labour Government introduced a comprehensive social security system that recognised the collective benefit of state support. We did it again in the post-World War II consensus on the need to protect human rights and in the introduction of a world-leading no fault accident compensation scheme in 1972.
The State must assume a much more active role if we are to solve the housing crisis
We believe it's time for another great leap forward: for bold and imaginative action on housing. Tinkering around the edges is not going to fix this mess. Instead, we need to reposition housing as a
public good and an integral part of our collective resource, which helps our people and our communities to thrive.
We're hoping this book will influence the housing debate and prompt our decision-makers to design and implement policies that are brave, ambitious and forward- thinking. And most importantly of all, that restore the right to decent, affordable, and secure housing for all people.
A common theme running through the contributions to this book is that the State must assume a much more active role if we are to solve the housing crisis. The provision, planning and regulation of housing is a core responsibility of government. As many of the contributors to this book demonstrate, the market cannot and will not deliver affordable housing of the scale that we need. Nor will the market require landlords to insulate their houses or allow their tenants to treat their houses as homes.
The contributors to this book present solutions to the housing crisis that are both practical and visionary: from changing tax structures, to creating a universal social housing sector based on high quality, affordable rentals; from permanent tenancies to urban planning that takes account of the needs of our changing demographics. All our contributors place people at the centre of their pieces, and their writing is shaped by the values of fairness, decency and collective good. We think the time is right for a great leap forward. We hope you'll join us.
---
*Erin Polaczuk and Glenn Barclay are national secretaries of the New Zealand Public Service Association.
Note: the views expressed in the following chapters belong to their authors and do not necessarily represent the view of PSA members or the organisation.