The PSA weighs into the Auckland housing crisis with tales of woe and suggested solutions from its members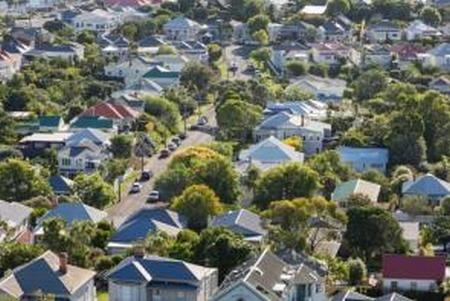 The Public Service Association (PSA) says its Auckland members are deeply affected by the city's housing crisis with many at breaking point.
The comments come in a 56 page submission the trade union has made to the Auckland Mayoral Taskforce on Auckland Housing Supply.
Here's an overview from the PSA, whose members work for the likes of district health boards, crown research institutes and other crown entities, state owned enterprises, local government, tertiary education institutions and non-governmental organisations in the health, social services and community sectors.
In March 2017 we asked our Auckland members to complete a survey examining the impact of the housing crisis on their lives. In the space of two hours we received close to 1500 responses and by the time the survey closed this number had grown to 2512. This represents around 14% of our Auckland membership. 

The speed of our members' response and the heart-breaking stories they shared with us was powerful evidence that our members are deeply affected by the housing crisis.

Our members also provided many suggestions for how things could be improved, ways to increase housing supply, bring down the cost of housing and improve the quality of housing. 

We think the findings of the survey are very important because they highlight the stresses and difficulties experienced by the people who are delivering our essential public and community services in Auckland. Worryingly, six out of 10 respondents said they had considered leaving Auckland for housing reasons. Four out of 10 said they had considered leaving Auckland for transport-related reasons. 

Too many of our members are at breaking point. The stories need to be taken seriously by decision makers who need to take radical, brave and creative action to address these problems.
The PSA says housing affordability is a big problem for its survey respondents, especially those with dependents. It says 58% of respondents in single income households with dependents pay at least half their income in housing costs, with 22% of respondents paying two-thirds or more of their income on housing costs. And 51% of double income households with dependents spend more than half their pay on housing costs, while 24% spend two-thirds or more.
The chart below shows the annual incomes across the PSA survey respondents. The median Auckland house price to income multiple stood at 8.84 in February.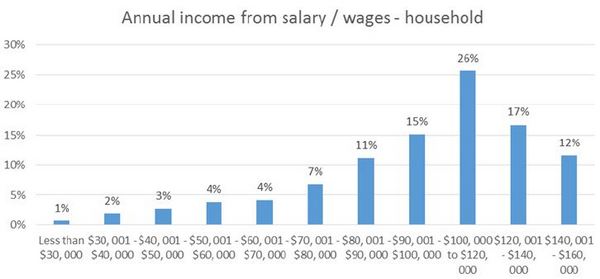 The PSA says there doesn't appear to be a big difference in affordability rates between people who own their own homes and renters.
Both home-owners and renters in our survey told us of the budgetary stresses arising from high housing costs. However, in addition to budgetary stress, renters also told us of the high levels of fear and anxiety associated with renting – this is outlined in more detail in the qualitative section of this report.

Almost two thirds (62%) of our respondents said that the housing crisis had had a "somewhat negative" or "strongly negative" impact on the quality of their lives. A worrying 57% of respondents said that they had considered leaving Auckland for reasons related to the cost of housing.
Meanwhile, 39.2% of survey respondents say they have considered leaving Auckland for transport-related reasons.
We received over 2000 comments from members about how the housing crisis had affected their lives. These comments paint a very vivid and disturbing picture of the human reality of the housing crisis in Auckland. Our members work hard to deliver the essential services that we all depend upon, yet many are situations of extreme hardship. They struggle with the cost of housing, the availability of decent housing, fear of losing their homes and anxiety about the future. Even those members who themselves have financial and housing security worry about their children, the people they work with, their friends, people struggling on their communities.

Too many of our members are at breaking point.
Common problems emerged from survey respondents, the PSA says. These include;
Lack of choices
Overcrowding
Exploitative landlords
Impact on children
Stress, worry, depression, fear and shame
Diminishing quality of life
Work in a range of areas is needed to counter these problems, the PSA argues. This include building more homes, improving infrastructure, reducing consenting costs, changes to bank lending criteria to support first home buyers, government subsidies and incentives for first home buyers and property developers, and greater regulation and controls in the rental market. 
The PSA's submission says creative, radical and brave thinking is needed to resolve the housing crisis. It details a range of recommendations in the table below.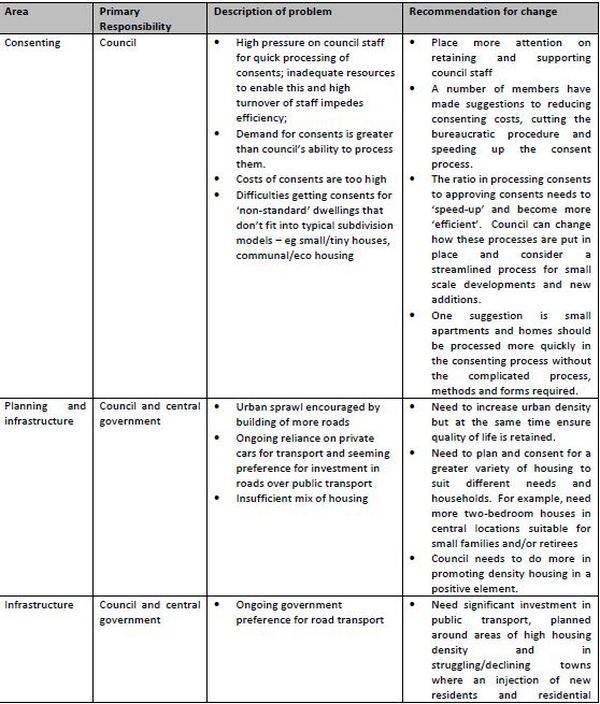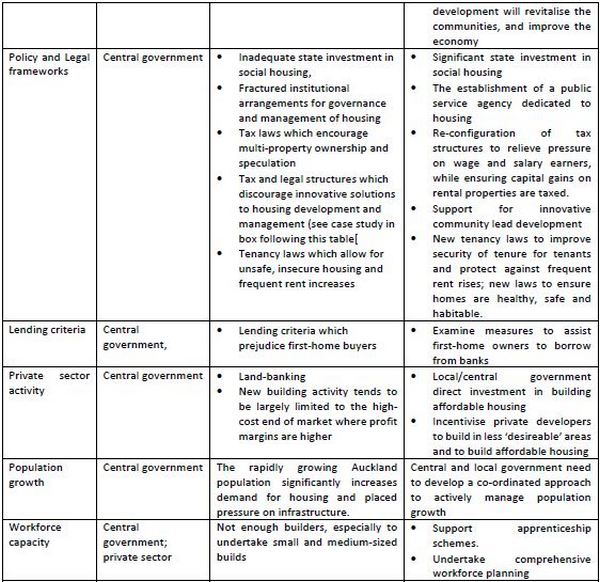 And here's a selection of anonymous responses in the report from PSA members. There are more in the report.
I am a single parent with a dependent child. The only source of income is my wage. Of which I have to pay $400 pw as rent and also I have bills to pay. I struggling at the moment. Landlord has increased rent 3 times so far. Whatever he says we have to obey them, because at the back of my mind there is a fear. If I leave the house, am I going to get the house in the same price. Always fear in my mind if landlord asks us to vacate how am I going to survive. Because large part of my wage goes to rent sometimes I struggle to buy food. (LOCAL GOVERNMENT, Single income earner with dependents, $30, 000 - $40, 000, I/we rent the house I'm living in, More than two thirds of income on housing of income on housing)

My son, his wife and our 2 grandchildren (and a third on the way..) have needed to move back in with us as they are unable to afford to rent in Auckland - they are a single income family (he is a policeman) and are unable to make ends meet - they moved out of Auckland to (town on outskirts of Auckland) in an effort to find appropriate affordable housing - the daily travel of 3+ hours per day made this untenable. (DISTRICT HEALTH BOARD, Two income earners with dependents, $80, 001 - $90, 000, I/we own the house I'm living in and pay a mortgage on it, More than two thirds of income on housing)

Being a social worker, having lots of families I work with for their housing needs impacts my life, physically, emotionally and physiologically. I can't sleep well at night, thinking of my families I see in their houses with two bedrooms for 11 members; 3 adults and 8 children, it breaks my heart. I t affects their health and some parents are mentally depressed. This is an example of the housing crisis I see in Auckland. (COMMUNITY PUBLIC SERVICE, Single income earner no dependents, $50, 001 - $60, 000, I/we rent the house I'm living in, Spends roughly two thirds of income on housing) 

 It causes me a great amount of stress and worry. From owning my own home since the age of 18 in the UK I am now 54 and have had no chance to buy my own home since landing in NZ from the UK in 2010, and will never have the chance to own my own home before retirement, which means I will be reliant on rental property for the rest of my life. I currently pay over $700 a week on rent and as landlords cash in on the current market, have had to move 4 times within the last 5 years due to sale of rental property. I do not see how I will be able to manage once I retire and will probably have to move back to the UK. I dread this as my children will by then be settled in NZ and unlikely to move back with me, which means I will hardly ever see them as we will certainly not be able to afford the flights very often. Quite frankly it is a nightmare. Moving to New Zealand was probably one of the worst things I could have done. (PUBLIC SERVICE, Single income earner with dependents, $60, 001 - $70, 000, I/we rent the house I'm living in, Spends roughly two thirds of income on housing)

About 90% of my salary goes into rent. I have to live with the 10% left + partner's meagre salary (she works part time) to buy food for the family of four, electricity, water, phone, internet etc.. I take extra care that the children do not starve. (PUBLIC SERVICE, Two income earners with dependents, $30, 000 - $40, 000, I/we rent the house I'm living in, More than two thirds of income on housing)

My kids will never be able to own a home, and if they do, they will be in debt all their life, so yes it does affect quality of life, as we would like to see our kids well and prosperous. (DISTRICT HEALTH BOARD, Two income earners with dependents, $40, 001 - $50, 000, I/we own the house I'm living in and do not pay a mortgage on it)

With large numbers of people living in one dwelling - there are cars blocking street, footpaths, close to corners, driveways and so on. With so much in-fill housing in areas, infra-structure is lagging. Public Transport is atrocious and unreliable. No thought about transport corridors. Overcrowding of schools and amenities. Increase in corruption? And dodgy building practices. Are we heading for another 'leaky' building type situation? (PUBLIC SERVICE, Two income earners with dependents, I/we own the house I'm living in and pay a mortgage on it, Spends roughly half of income on housing) 

We've repeatedly tried to settle down, but have had landlords terminate our lease in order to sell, or to take up residence themselves, within 3-13 months on numerous occasions. Most recently, we couldn't find anywhere suitable in time after being forced out, so have had to move in with family. I feel I should add that both my husband and I are professionals with postgraduate qualifications, and clean credit and police records. (STATE SERVICES, Two income earners no dependents, $50, 001 - $60, 000, Living with family (parents-in-law), I don't pay mortgage or rent)  

My husband & I moved from our rental as with only one income we could no longer afford it anymore, we now live with my son & his 3 sons. My husband & I are in our mid 50s, we have between us 25 years of experience working with people with a intellectual or physical disability, but only one of us is working we cannot afford a home of our own to rent the impact, is we both get really depressed, we cry a lot, as we feel we are intruding on our son trying to raise his 3 sons. (COMMUNITY PUBLIC SERVICE, Single income earner with dependents, $40, 001 - $50, 000, Spends roughly two thirds of income on housing) 

We have 9 people living in our house, my partner & I. Three adult daughters & 4 grandchildren as they cannot afford to live by themselves. It is a huge social problem. One income families cannot afford to rent in Auckland let alone buy a property. I am only staying in Auckland to provide a home for my mokopunas. Once they are able to either find a suitable home or move I'm out of Auckland. I hate the travel time which is exhausting & takes away from quality of life. (PUBLIC SERVICE, Two income earners with dependents, $40, 001 - $50, 000, I/we own the house I'm living in and pay a mortgage on it) 

I am a lawyer. I am 53. I cannot save from what l earn. I know l will be renting all my life and that terrifies me as l know a pension will not be enough. If l can keep my job which depends on MOJ funding l may have 40000 in my kiwisaver by retirement and that won't last long. I battle depression and anxiety daily but l must work to pay my rent and get my child through school. 2/3 of my income goes on rent. I don't live in a flash place. I have considered moving somewhere smaller and further out and realised lm lucky with what l pay as one less bedroom costs the same. That's crazy! I appreciate my decision to do (area of practice) means lower wages but it shouldn't be so hard. (COMMUNITY PUBLIC SERVICE, Single income earner with dependents, $50, 001 - $60, 000, I/we rent the house I'm living in, Spends roughly two thirds of income on housing) 

Tried to get into the market around 3 times over the last few years. Do not fell we can provide a future for our new family in the current climate. (LOCAL GOVERNMENT, Single income earner with dependents, More than $100, 001, I/we rent the house I'm living in, Spends roughly a third of income on housing)

Each time we have to move we apply for 20-30 houses before we are successful, this means taking time off work to go to viewings that are normally scheduled during the working day. We are subjected to prejudice and racism most times we apply for a house. The house we are currently renting has flooded 8 times in the past six months which affects the health and wellbeing of our family but we are reluctant to move because it is too expensive and we do not want the stress of applying for new rental properties. (LOCAL GOVERNMENT, Two income earners with dependents, $80, 001 - $90, 000, I/we rent the house I'm living in, Spends roughly two thirds of income on housing) 

I feel devastated that at my age, 58, I am unable to buy a house. Following a separation 12 years ago, I was a single parent who had to move into rented accommodation and use most of my capital to provide for my family. Now I am on my own, I have $70,000 in the bank and I am unable to buy an apartment or unit and pay the costs of mortgage, rates, insurance and upkeep. I am having to rent and find flatmates. I want to move out of Auckland but I need to find work elsewhere. This would mean leaving family, including my hoped for future grandchildren. The housing crisis is breaking up families and communities. It is ridiculous that on my perfectly good salary I feel poor because of housing costs. We need rent controls and an end to speculation in the housing market. (COMMUNITY PUBLIC SERVICE, I flat with other people and we don't share income, $50, 001 - $60, 000, I/we rent the house I'm living in, Spends roughly a third of income on housing)