University of Otago public health professor Philippa Howden-Chapman says we need an informed consensus about what good quality housing looks like in New Zealand and how we can be sure it is well built and maintained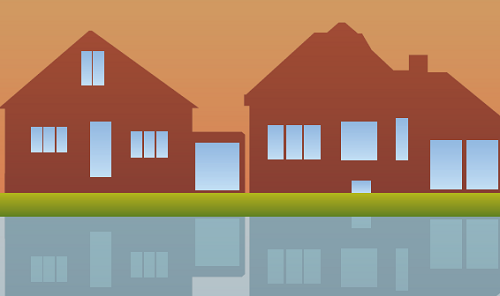 The following article is the first section from Progressive thinking, ten perspectives on housing, a Public Service Association (PSA) publication. Interest.co.nz will be publishing the 10 chapters from different authors on various aspects of housing over the next week or so. The foreword, which was run earlier, is available here.
By Philippa Howden-Chapman*
We are coming up to an election where, by many accounts, housing is the area of most concern for voters.
Citizens' concerns are the shortage of affordable housing, the poor quality of private rental housing, declining building standards with poor building practices leading to leaky buildings, and high levels of deferred maintenance in existing buildings. Even more disturbing, is that these housing issues are interacting to drive many of our major health problems in respiratory, cardiovascular and infectious diseases.
Growing numbers of children are in severe housing deprivation. Speaking more plainly, there are children living in cars, camping grounds, sheds, storage containers or doubled-up in crowded houses, with many more living in miserably, cold homes.
There are children who move round so often, usually from one rental property to another, that they never have a chance to do their best at school and beyond and as a result often form the long tail of poor school performers
There are 41,000 children hospitalised each year for medical conditions that we clearly now know are related to housing hazards like damp, cold, mould and crowding.
Hospitals overflow
Our hospitals overflow in winter. Unlike almost all developed countries, 1,600 more people die in the winter than in the summer months.
The solutions are multifaceted, but clear. We need to change our views about the critical importance of good housing. We need to come to an informed consensus about what good quality housing looks like in New Zealand and how we can be sure it is well built and maintained.
Responsibility starts from the top.
We need a Minister of Housing, and preferably a Minister of Housing and Urban Development, who is responsible for: construction standards; incentives for building affordable housing; building and management of state housing; regulatory standards for both state and private rental housing; and, who clearly understands housing must be planned to encourage active travel and neighbourhood and city design. This is a daunting list, but in a country of less than five million surely doable.
We need a Minister of Housing who recognises that we cannot improve the quality of housing in New Zealand until we join the rest of the developed world in having reliable statistics about the quality of existing housing; so-called 'tier one' statistics.
Like the United Kingdom, we must know what proportion of our houses are "decent." We need to know whether things are improving or getting worse on the housing front, so that we can allocate funding appropriately.
Understanding the fundamental connections
We need a government with a Cabinet that understands the fundamental connections between housing, health, energy, climate change, education and social inclusion.
The Minister of Housing needs support in Cabinet to prioritise housing improvements and set firm, monitored targets for affordable housing in the private sector, as well as state and community housing. The Minister of Housing needs to work closely and collaboratively with local governments, which like the Wellington City Council have set up taskforces to consider the range of problems facing the city and invest in a range of solutions.
The Council is using the capital grant from the former Labour Government to upgrade its modernist apartment blocks with outstanding results. Working with dedicated developers and community housing organisations, the Council is building more affordable housing and refurbishing available commercial buildings as affordable apartments, following the use of similar buildings for student accommodation.
The Council is committed to introducing a rental housing warrant of fitness and working with academics to evaluate the benefits and costs of this scheme, for the health of tenants and the effects on landlords and the council.
We are a highly educated population. We can learn by doing – if we plan social experiments thoughtfully, roll out our plans more widely if they work, and change direction if they do not.
Who pays?
Who should pay for housing improvements? Take the example of retrofitting insulation into existing houses, which make up the bulk of our housing stock and were built before there were any regulations. Uninsulated houses are energy inefficient and expensive to heat.
Cold houses are damp houses and mould, which grows better in damp houses, can cause asthma as well as making asthma symptoms worse.
Living in cold housing is depressing. Until recently, there has been multiparty support for this policy, which has driven outstanding and carefully measured benefits in health, reduced hospitalisations, reduced mortality, improved energy efficiency and carbon reductions.
The benefits are six times as large as the costs for younger and older people and four times for the general population.
The uniquely, rigorous nature of our evidence has been noted by the International Energy Agency, the OECD and the World Health Organisation. Why then is the current government stopping the Warm Up New Zealand Programme? It appears that the Government thinks that the benefits, such as warmth and comfort, are largely private.
Ignoring the cogent argument
The Government seems to be ignoring the cogent argument that, because there are clear and significant public benefits, public money should be invested in this programme.
After the Canterbury earthquakes, the Government has partially funded showpiece anchor projects as part of Christchurch's regeneration, but has not adequately invested in affordable housing.
Yet, public benefits are also clear for affordable housing - no private developers, unless they are philanthropists, build quality housing at the low-income end of the market. Having secure, warm housing helps children thrive and helps keep the young and old out of hospital.
There is now sadly a welter of research evidence that poor housing causes poor health, stress and misery. Happily, there is also clear evidence that insulated housing, with effective non-polluting heating, improves and maintains the health and well-being of the occupants and enables them to fully participate in community life.
To adequately house all New Zealanders, we all need to accept that just as it takes a village to raise a child, it takes a country to care that everyone has a secure, warm, dry house to live in.
That means that we will all need to vote for real social investment and be willing to contribute according to our means.  
---
*Philippa Howden-Chapman is a professor of public health at the University of Otago's Wellington campus. She is director of He Kainga Oranga/ Housing and Health Research Programme and the New Zealand Centre for Sustainable Cities.
Note: the views expressed in the publication belong to their authors and do not necessarily represent the view of PSA members or the organisation.