There needs to be an enduring solution found to the issue of ramping up - and indeed down - house building activity so that we are building the right numbers of houses for the market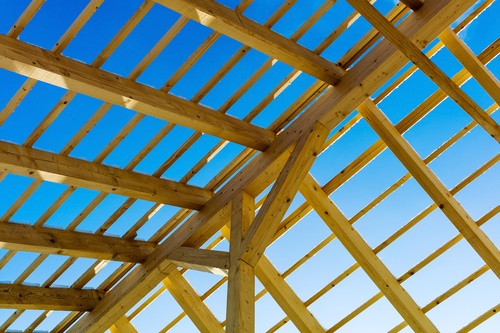 By David Hargreaves
There probably isn't one single thing that's going to provide a magic answer.
Somehow or other though, New Zealand needs to piece together what's looking an increasingly complicated jigsaw of how to get a residential building market that is as quickly responsive to requirements as it needs to be. Because it isn't.
Now, perhaps talking about 'New Zealand' maybe is not right. Some parts of the country don't appear to be having too many problems ramping up the building activity.
Auckland, clearly there is a problem.
The National Government attacked the situation as if it was all about constipation caused by the planning processes and a perceived unwillingness of the Auckland Council to go 'out', to spread the city's reach wider - which sounded fair enough.
However, one Auckland Housing Accord later, we can look back at thousands of created and earmarked (undeveloped) housing sites, but a rate of growth in actual building activity that's been flagging recently.
People can and generally delight in pointing out where and when Treasury gets forecasts wrong. But it was pretty sobering to see in the Pre-election Fiscal Update (PREFU) such a huge revision in the Treasury forecast from just three months ago at the time of the Budget in respect to anticipated residential investment.
Three months ago Treasury was suggesting that residential investment - after strong recent gains was going to take a breather in the 2017-18 year - with a forecast 0.3% rise. Then, however, it was forecast that investment would surge 8.7% in the 2019 financial year and a further 8.8% in 2020.
Now just three months on and Treasury forecasts that the breather in the current year will turn to a slight - 0.1% reduction - in investment activity. That's not a big change perhaps. More worryingly, Treasury now has the bounce-back in activity in 2018-19 being a much weaker 4.5% rise and then another reduction in growth, to just 3% in 2020.
Picking up on the actual decline in residential investment that occurred in the March 2017 quarter, Treasury said this likely reflected "the impacts of higher mortgage rates, tighter bank lending standards and higher construction costs".
"Looking forward, strong population growth and still-low interest rates suggest that residential investment will pick up, although growth may be slower than previously forecast. Reflecting these developments, the outlook for economic growth is a little lower than in the Budget Update."
Additionally, Treasury says that nationally, activity in the building industry is at a high level and there is some evidence from surveys and discussions with businesses that the supply of labour and other resources are tight and are constraining growth in activity, particularly in Auckland. The pressure on resources is being reflected in rising construction costs.
Slower pace of growth
"Looking ahead, still-low interest rates and strong population growth will continue to support housing demand. However, tighter financial conditions and higher construction costs point to a slower pace of growth than previously forecast, although it is difficult to know how much of an impact these developments will have or how persistent they will be."
It was pretty remarkable in Auckland to see that of the 154 designated Special Housing Areas created under the Housing Accord that 25 of them saw NO activity at all - not so much as a consent - before they were disestablished.
Whatever the problems with house building - especially in Auckland - these do not begin and end with red tape, or so so the Housing Accord experience would suggest.
And it's bothering to see building companies getting into trouble, still, when the environment is so apparently conducive, indeed crying out for, new housing.
Readers suggestions on this are welcomed. There seems to be a whole structural issue here that is not being addressed.
Running against constraints
Now, it might be argued: Okay, don't just wait for the private sector to build houses. Don't just stick to the Government's previous mantra of "if you create the conditions for them to build it - they will come". Build them yourself. We've now got the current Government itself starting to get more directly involved in building and of course Labour's planning to get very much into that directly if it can form a government after the election on September 23.
However, given that finding building labour appears to be a problem, coupled with increasing cost of materials - well, surely any direct Government-sanctioned building activity is going to run up against many of the same constraints.
So, even though bank funding might not be the problem it appears to be with private sector at the moment, any Government wanting to get its hands dirty with a lot of house building may well find it struggles to meet targeted numbers in targeted timeframes - and cost blowouts would look to be inevitable. What does that then do to the ambition of 'affordable housing'? If the housing is indeed made affordable for the end user - then with Government sponsored building programmes it looks like the taxpayer might have to heavily subsidise it. And there's definitely downsides to that.
The concern remains that if the housing market does remain subdued after the election then the various complications, difficulties and costs associated with ramping up housing development, principally in Auckland, might not seem worth it. The whole thing could start getting parked in that basket marked 'too hard'. This would be a big mistake indeed.
The fact that house prices are not rising the way they were at the moment though should not disguise that fundamental supply problem in Auckland - one that is worsening by the day.
Push-back on macro-prudential tools
The other part to all this is the 'anti' mood that is sweeping our politicians regarding the Reserve Bank's macro-prudential tools, the most well known of these of course the loan to value (LVR) lending restrictions.
When the macro-prudential tools were signed off by then Finance Minister Bill English in 2013 it was agreed that they would be reviewed in five years time.
Now there's not much information available out there on what form the review - due to take place next year - will take. The RBNZ is not commenting on it.
What can be said is that a new Governor of the RBNZ will be coming in next year in time for that review. It's not beyond the bounds of possibility that the RBNZ will be pushed right back on those macro-prudential tools. At the very least it's clear that it would be a cold day in hell for both Labour and National before they ever allowed debt-to-income ratios.
It's not a problem removing demand-side restraints if you are confident that you've got the supply situation sorted out. The concern could be though that we are heading for a situation where the new Government, whoever forms it, moves to squash some of the existing and potential demand restraint measures - but isn't able to convincingly address the supply side.
If Auckland's supply shortage is not seriously addressed then at some stage the market will take off again and the whole cycle begins to repeat. Okay, it could be argued that there must become a point at which the whole affordability issue does act as a brake on prices. But we haven't really got there yet, and arguably we don't want to test just how stretched those affordability ratios can go before the rubber band breaks.
Sounds simple
Building a house sounds simple but in New Zealand and in Auckland, for whatever reason it does not appear to be. There's a fundamental issue here that needs working out before rash promises are made and maybe heaps of taxpayer money is committed.
Somehow or other there needs to be a firm commitment made to build the numbers of houses in Auckland, particularly, that will start to address the shortfall. At least a couple of years of 20,000 houses per year would seem in order. That's more than double the number physically built last year.
It's not clear the extent to which the Government has sat down with the building industry and genuinely discussed this. This Government has seemingly assumed that by creating an environment in which some of the worst excesses of our planning restraints are avoided this will produce houses in the number desired.
Seemingly we need to work backwards - have a definitive target and discuss with the industry itself how that might be done.
Unless we work out a convincing method of both gearing up and gearing down our building industry without undue pain then the sorts of issues we've seen around Auckland and affordability will keep re-occurring.