Alan Johnson says we must acknowledge that the value of state, or publicly-owned, housing is so much more than its balance sheet worth, and significant efforts must be put into increasing our publicly funded housing stock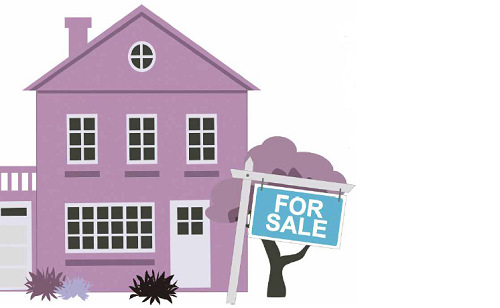 The following article is the fourth chapter from Progressive thinking, ten perspectives on housing, a Public Service Association (PSA) publication. Interest.co.nz is publishing all 10 chapters from different authors on various aspects of housing.
By Alan Johnson*
When it comes to state housing, the current government has an ideological blind spot: it cannot move beyond its fundamental belief that state housing is simply a financial asset.
The theory goes that this "financial asset" – and it's a substantial asset, with Housing NZ's (HNZ) 2016 valuation coming in at $19.2 billion, or 20 per cent of net Crown wealth – would be better owned and managed by the private and community sector.
Thus we have seen the direct privatisation of thousands of state houses.
Alongside this we are seeing the "soft" privatisation of our public housing assets whereby land formerly occupied by state housing is largely given over to private ownership.
Solutions to our housing crisis must include the acknowledgement that the value of state, or publicly-owned, housing is so much more than its balance sheet worth, and significant efforts must be put into increasing our publicly funded housing stock.
As part of the National Government's Social Housing reform programme a great deal of effort is going into reconfiguring the existing state housing stock.
This reconfiguration is well overdue, in part because much of the stock is old and poorly maintained, but mainly because it is the wrong sort of housing in the wrong place.
Essentially much of HNZ's stock is three-bedroom detached dwellings, many of which are in small provincial cities with relatively low demand.
Demand presently is greatest in Auckland, Wellington and Christchurch and it is for one, two and five bedroom units.
HNZ's 'impossible task'
The Government has given HNZ an almost impossible task as it attempts this reconfiguration.
HNZ has been required to undertake massive capital spending projects, while continuing to address growing demand and at the same time pay dividends to the Crown.
Between 2011 and 2015, the Government extracted $414 million in dividends from HNZ and contributed just $31 million in additional capital.
While this dividend policy changed in 2016 - with only $4 million in dividends being paid - essentially this financial equation has meant that HNZ's reconfiguration has had to be funded by asset sales. But this is only where a soft privatisation begins.
In 2015, the Government's social housing agenda became more focused on dividing up Housing New Zealand's assets.
In early 2016, the Government transferred 2,700 state houses located in the Auckland suburbs of Glen Innes, Point England and Panmure into the Tamaki Regeneration Company (TRC).
This is a joint venture between the Government and Auckland Council to oversee the redevelopment of Tamaki over the next 20 years.
In early 2017, 1,138 state houses in Tauranga were sold to a consortium headed by Accessible Properties – a subsidiary of IHC, but which also involved merchant bankers, possibly as equity partners. Later in 2017 the Government is planning to sell off 2,500 state houses in Christchurch, possibly to a foreign buyer.
Loss of development potential
Perhaps the worst effect of the soft privatisation of state housing is the loss of development potential on land occupied by state houses.
This is especially the case in Auckland, where, for example, in the Tamaki regeneration 2,500 former state houses will be demolished to make way for 2,500 social housing units, 1,000 so-called affordable units which are valued at under $650,000, and 4,000 units that will be sold on the open market.
In other words, for all this effort - which may extend over 20 years - there is no additional social housing provided.
This exercise can really be seen as state sponsored gentrification where public assets are made available for private development and investment.
These sell-offs are happening against a background of a quiet reduction in state house numbers since 2011.
In 2011 Housing New Zealand owned 66,352 units, but by 2016 this number had fallen to around 64,600, including those transferred to TRC.
'Failing our most vulnerable'
The tragedy is that this is occurring at a time when the private rental market is failing our most vulnerable citizens, with rising house prices and rents, weak tenancy protection laws and a tax regime that rewards the treatment of housing as an investment rather than as a home.
The need for government housing assistance is growing at an alarming rate: between March 2016 and March 2017 the number of housing applicants to the Ministry of Social Development with a critical or serious housing need grew from 3,549 to 4,865 - a 37 per cent increase.
Addressing this failure has become a generational challenge.
With the best efforts of government and the greatest patience from the electorate, it will take 10 to 20 years of investment and development to address our now critical shortages in social and affordable housing.
Such a challenge will not be met without substantial and long-term public investment which will be in the order of tens of billions of dollars.
A belief that it can achieved without such a commitment is either naïve or cynical.
Abandon the programmes
We need to abandon the reform programmes and soft privatisations of the present government and avoid the vague strategies of the previous one. Instead, we need credible plans and realistic budgets to expand the social housing stock, to develop new suburbs and redevelop old ones, and to provide people with the necessary skills and career paths to build these.
The challenge of addressing our housing shortage will almost certainly fall to Generation X.
This is somewhat ironic given the legacy they have been left by the Baby Boom Generation. But as a challenge, it may define this generation if it sets aside the 30 years of neglect of the neo-liberals and begins again to focus on nationbuilding.
This nation-building is of course more than building houses. Nation-building can be about the things we build with houses - new and revitalised communities, prosperous cities based in sustainable infrastructures and most importantly, lives enhanced by the opportunities offered by safe and secure housing. 
----------------------------------------
*Alan Johnson is a social policy analyst for The Salvation Army's Social Policy & Parliamentary Unit. He is author of Off The Track, The Salvation Army's 2017 State of the Nation Report. He is a community activist in South Auckland where he is active as an administrator in local sports clubs and as a school trustee. He has been a trustee of the Auckland Community Housing Trust and Chair of Community Housing Aotearoa.
Note: The views expressed in Progressive thinking, ten perspectives on housing belong to the authors and do not necessarily represent the view of PSA members or the organisation.
The foreword is here.
The first chapter is here.
The second chapter is here.
And the third chapter is here.