The election campaign proper starts today, Alex Tarrant writes: How Labour should defend its tax stance, how the campaign might play after tonight's poll & leaders' debate; And why Winston isn't yet 100% Kingmaker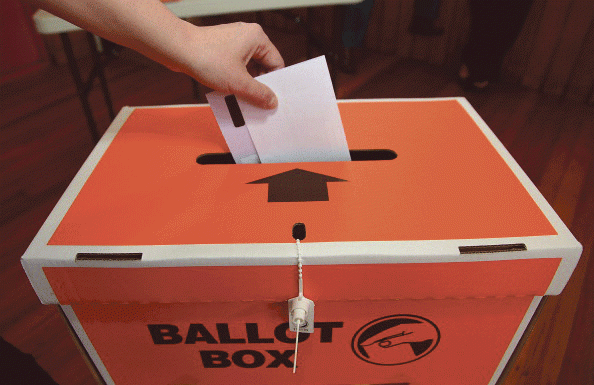 By Alex Tarrant
The election campaign proper, starts today.
You might argue it began when Jacinda Ardern was installed as Labour Party leader in early August. Others might say it kicked off when Parliament was dissolved just over a week ago, or some time in between the two.
That soft pre-campaign period is over. Labour has plucked the low hanging fruit in terms of shoring up its support base to a level closer to what's needed to strongly lead a government without being wagged. The minor parties are learning that New Zealanders still want two strong contenders on the centre-left and centre-right if they can get it.
Tonight's One News Colmar Brunton poll I don't think will be as explosive as the post-Ardern 'poll-quakes' that saw Labour jump into the mid-to-high 30s, as National gradually lost support towards the low 40s. The Greens may well have been out of contention during that time, but I expect them above 5%. Winston Peters' base isn't going to desert him. But, some soft Nats may have gone back to Bill English – I think National could consolidate. It will be a 'breather'.
Following the poll is the first leaders' debate on TVNZ – we'll be covering it live from 7pm, so do come and comment. Everyone is billing it as Ardern's first big test. I don't think a performance either way will lose votes – momentum is still on Labour's side for the time being. But the debate could change the media mood, with the risk of greater pressure being applied to Labour policy in the week or so following.
Bill English is going to try to target Ardern on Labour's tax plans. This is an easier issue to attack than defend in short TV comments. My advice to Ardern is to fight back with a very simple message:
"Labour will set up a working group to look at fairness across the tax system. We are not saying the Group will look at ways to increase the overall tax take. But it would be expected to look at ways to broaden our tax base. This is inherent in the fairness debate. If we can broaden our tax base – more revenue sources bringing in the same amount of tax – then sustainable cuts can be made to existing tax rates, like income tax." (There could also be a knee-jerk within Labour to say GST could be cut too, but I would steer away from this – income tax cuts will have the same effect).
It's a simple message that could deflect National's criticisms. Fairness implies a broader tax base, which implies lower rates of existing taxes. A broader tax base is more sustainable; tell English that Joyce's tax cuts aren't sustainable in the face of investment requirements for public services. I'm not a fan of Labour's 'no-family home' CGT. I am partial though to the fairness debate.
What policies are left to announce?
After the debate, then what? When all the analysis on who won is done and dusted, and whether Ardern looks like she can lead the country (as if being PM requires you to be able to look good for an hour on TV – what sad times we live in), then the pressure will really be put on both leaders. Hopefully we will get more in-depth analysis of each party's policy platforms during the next few weeks.
Labour has been announcing (or re-announcing) a lot of policy in the last month-and-a-bit under Andrew Little and now Ardern. We've had immigration, health, education, housing, tax and welfare (families package at least), paid parental leave, water, tourism, police, R&D, Auckland transport, Christchurch transport…
That doesn't leave many big-ticket items left for the remaining three weeks of the campaign. What else could be out there? Well, as I was writing this, my electricity bill for the month landed in my inbox. I wouldn't expect Labour to go as far as 2014's controversial NZ Power policy. But my guess would be that something to help Kiwis – perhaps those on low incomes – deal with power bills could be rolled out some point.
Perhaps the plan is to get all the policy out early, then use the final two weeks trying to trump English with general Presidential-style media coverage. Make it look like policy announcements from National in the final two weeks of the campaign are desperate efforts to buy votes in the face of what Richard Prebble today called the Jacinda tsunami.
Polling and the Maori vote (read on for Winston)
That brings us back to polling. Prebble was another to point at the potential of a large wasted vote this election, if you buy that the Greens risk falling below 5%. Labour would need 45% to govern on its own in this scenario, Prebble writes. That may be a bit of a stretch. I think National is still odds-on to emerge with the largest vote. And I think the Greens will get back in – the "London vote" will help.
Amid all this, I'm still keeping a close eye on the Maori vote. We had an interesting update on Tuesday by way of a Maori TV/Reid Research polling of three of the seven Maori electorates.
The headlines were all about the Labour Party strengthening its support and Maori Party co-leader Marama Fox being at risk of missing out on getting back into Parliament. Jacindamania has spread to the Maori electoral role too, it seems.
But looking below that, the polls showed a slight firming of the Maori Party party vote – among those on the Maori electoral roll, at least – which could be read as a win for the Maori Party given that driving force behind Labour. It shouldn't yet be ruled out that the Maori Party is able to keep its head above water and maybe even improve on its current showing in Parliament.
Of course, they might be losing support from those on the general roll (yes, Mr Hosking, you can vote for the Maori Party if you're on the general roll), so tonight's One News nationwide poll will be of interest.
National's goal is for its party vote to be large enough to have two options on September 24 – turning to Winston Peters' New Zealand First, or to the Maori Party (and ACT) to find enough support to form a government.
Obviously, the latter requires a higher National party vote than the former – by quite a few points. As written before, this could be aided by a larger wasted vote than last election. But there is also still a slim chance that the Maori Party comes to the rescue by increasing its current two MPs to three (and National hopes ACT brings in two) or four.
There is also still an outside chance that Labour forms a government with support from the Maori Party and the Greens. Maori Party president Tuku Morgan has warmed to Labour of late, saying his members want the party to entertain supporting Labour after its leadership change.
Co-leader Marama Fox acknowledged to me on Wednesday that the turning fortunes of the Labour Party have likely had some sort of lasting impact this campaign. Where Fox was once eyeing 5% of the party vote, she's now thinking 4%. But she was at least buoyed by the fact that voters haven't all jumped on the Labour bandwagon, particularly in the Maori seats, as indicated by that Reid poll.
Polling by Reid Research for Maori TV published Tuesday indicated Maori electoral roll voters in Te Tai Hauāuru, Ikaroa Rāwhiti and Te Tai Tonga, have given Labour's party vote about a five-point boost, on average. Meanwhile, the Maori Party, on average, is up just over 4 points. This has largely come at the expense of National, Mana and The Greens.
I understand this is chump change – these bumps will be severely diluted as you add in general roll party votes. But it does indicate the Maori Party's support base at least hasn't fallen away in the face of Kelvin Davis becoming Labour deputy leader as much as it might have.
In fact, looking at the electorate seat races, the Maori Party might end up with two. This is crucial because they're not looking like getting 5%. One seat – on Reid's polling – looks set to be Te Tai Hauāuru on the North Island's west coast, with the Maori Party's Howie Tamati surging ahead of Labour incumbent Adrian Ruawhe.
A previous poll indicates Te Ururoa Flavell faces a tight contest from former weatherman Tamati Coffey in Waiariki. But with Flavell ahead, this indicates potentially two electorate seats for the Maori Party. Support for Flavell is likely to rise now that he will be in the electorate full-time rather than splitting time with Wellington.
With those two seats in the bag, party vote now becomes key. The Maori Party would require about 2.1% to get a list MP in on top of those two (this will be Fox), and about 2.9% for a fourth. That 2.9% threshold is shaping up to be one of the most important numbers to watch this election.
The Maori Party's greatest chance to get attention these last few weeks was during the freshwater debate. Fox told me that they were out there trying to get their voices heard, but that media coverage focussed too much on the tennis match between Labour and National.
The Party is now focussed on grass-roots bus tours throughout the Maori electorates. Door-to-door, face-to-face. TV debates are not going to help them. The message will be that having the Maori Party in the tent will ensure Maori rights are heard – Labour won't be able to be cheeky with its water royalties, and on the other side, National will have to kowtow more to the Maori Party than before.
Will Winston still be Kingmaker September 24?
On current polling, the Nats need support from Winston Peters to be able to form a government after 23 September. Peter Dunne leaving Parliament this month means it's a harder task for the current National-Maori-ACT-UF coalition to return to the government benches.
Radio NZ's latest poll of polls has National on 42.9% (53 seats in a 120-seat Parliament). The Maori Party is on 1.4%, allowing two MPs. ACT would get Seymour in via Epsom, but the party's 0.6% wouldn't allow a coat-tails MP. So, National needs New Zealand First's 12 seats (9.5%) instead.
Labour (35.7% - 44 seats) would be able to form a government with New Zealand First and the Greens (6.7% - 8 seats). (National could also form a government with the Greens, but let's not go there again).
With the Maori Party gathering two seats, and ACT one, National would require a party vote of about 47% to be able to garner the majority required. That's looking near-impossible right now – a lot could depend on Winston Peters managing to pick up the sympathy vote for having so many Beehive operatives being told about the Super Saga.
I've written before about how a large wasted vote would work in National's favour. Polling doesn't really show large wasted votes – for example in the RNZ poll of polls, we've got TOP on 2.5% and 'other' at 0.7%. However, last election's wasted vote was 6.25%.
It's now looking like the Greens will recover to stay above 5%. I'm still not sure on TOP getting over the line though. With the Conservatives still in the mix, and the potential that some people will still tick Mana, despite the MoU with the Maori Party, there's every chance we're up at 6.25% again.
If that's the case, and if the Maori Party can hit that 2.9% (four MPs), then National can afford to be down at 44% and not needing New Zealand First. Perhaps swap out a Maori Party MP for a second ACT one and you get the same result (if English's pandering to NZ First voters boosts ACT over 1.2%).
There is an alternative. Say Labour hit 40%, at the expense of National and the Greens (down to 5%). Those four Maori Party seats could help usher in a Labour-Greens-Maori government. However, I still think this is looking less likely than National's 'ex-Winston' scenario above.
The message from both Labour and National is that New Zealand First might decide to go with the other party. A vote for Winston is neither 'a vote to change the government' nor, 'a vote to ensure Labour stays out of government'.
Tonight's debate will ensure even more coverage is focussed on the Labour vs National contest, marginalising the minor parties at least for the next week or so. In this election, everything is still to play for. Winston Peters may well be Kingmaker now, but I wouldn't put any bets on it come September 24, given the variability we've seen during the past few weeks.
The campaign proper, starts today.