After years of hands-off tactics from central government, whatever hue of administration takes over after September 23 is likely to be more interventionist in the housing market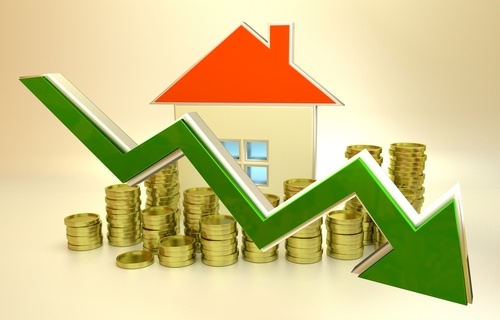 By David Hargreaves
It now seems certain that history will not repeat for the housing market after September 23.
In 2014 the housing market went quiet in the run-up to the election, only to explode into fresh life immediately afterwards as the political status quo remained.
And the status quo for the past nine years has - very generally - been for a Government that has generally wanted to avoid intervening in demand-driven matters while focusing on supply.
That is a generalisation - there has been the odd move such as the Capital Gains Tax by another name, Bright Line test. But in general terms the National-led Government has only moved to intervene in the demand side when directly pressured to do so - either by public opinion or on occasions through pushing from the likes of the Reserve Bank.
Where National has got busy has been in talking up the possibilities of increased supply of housing. But here again, it's - till recently - not go all that closely involved in physically rolling up sleeves and building houses. Initiatives such as Housing Accords with their fast-tracking of the approvals process have looked good, but it would be difficult to point to specific evidence that they've actually encouraged more development than would have occurred.
Gone flat
The fact that the housing market has now gone flat, particularly in Auckland, is not - as Bill English would like you to believe - down to the fact that 10,000 new dwelling consents were issued in Auckland last year.
With the country's largest city current adding around 55,000 a year to its population, those consent figures need to be more like 18,000 a year. Auckland is still currently falling behind in terms of numbers of houses needed. Therefore in a 'natural' situation with demand-side constraints, prices would still be going up.
But the housing market has gone quiet. That is in large part due to a combination of the Reserve Bank's 40% deposit rule for housing investors and far more conservative lending policies being employed in any case by the banks as they have been grappling with a funding squeeze due to flagging deposit levels. Then there's the level of offshore buying, which we are still not monitoring well - but the best anecdotal evidence is that this has dried up.
These factors would not continue to keep the market quiet. Ways would gradually be found around the 40% rule, while at some point the banks would inevitably look to turn the tap on again. Likewise, foreign buying would likely surge again at some point.
In the meantime though the housing market is quiet.
What happens after the election?
With the way the opinion polls are at the moment, there does seem every chance the outcome of the election won't be conclusive. So, it will be negotiation time.
I still think people are tending to under-estimate the potential debilitating effect of a prolonged period of uncertainty about the outcome. Remember, in 1996 it took nearly two months to get a new coalition Government.
Here is hoping we have nothing like that this time - but you can't rule it out.
Any period of post election uncertainty of that nature is not going to re-spark the housing market that's for sure.
And then there is what happens once we get a new Government.
Unless the opinion polls are completely losing the plot, it seems virtually impossible now for National to compose a government in the manner it has been doing. For a start, Peter Dunne has already gone - and his one seat, an electoral 'overhang' (effectively extra) seat was crucial.
So, it would probably be to Winston they would go - he who was central to that two-month pregnant pause in proceedings in 1996.
Changes for National
The big change for National on housing therefore if it does side with Winston is that it gets a partner keen on blocking offshore ownership of New Zealand houses and on limiting immigration. It would seem likely that at least some flavour of one or both of those policies might end up in the policy kit of a new National-led Government. So, that would presumably have an impact on the housing market.
Then we look at what happens if National doesn't get enough numbers even to cobble a deal with Winston.
On current polling the most likely scenario is Labour with Winston - though it's possible Labour-Greens might be an option.
Either way, the significant thing here in terms of housing is that we would likely see on capital gains tax at the very least an extension of the Bright Line test. There may be more. Some clamp on immigration is likely. And then there is the offshore buying ban.
This one's interesting, because it's one of Labour's priorities in its first 100 days.
Problems with an offshore ban
I might be missing something here, but so far as I'm aware nobody's yet adequately addressed the problem such a ban might cause with New Zealand's trade agreements - particularly with China.
As I understand it, we can't put any policies in place that advantage other countries over China.
Where this gets dodgy with an offshore buyer ban therefore is that at the moment Kiwis are exempt from the similar policy that Australia has already adopted whereby offshore buyers can't buy existing houses in Australia. We can. We are exempt.
Therefore, the expectation might be that any policy we would apply here would exempt Australians because, well, that would just be neighbourly - and it would cause us a cartload of trouble if we didn't exempt them.
So, what do we do? Declare hostilities with Australia by saying: "Sorry, guys you can't buy houses in NZ any more without living there, but can our people keep being exempt from your similar rules?" Or do we declare hostilities with China?
And make no bones about it, I say 'hostilities', but that's not actually true. There won't be hostility if we do that. The Chinese may not even say anything. Oh, and then some funny thing will come up whereby Fonterra's blocked from doing business in China, or something like that. Because that's the way these things are done.
It's problematic
I have spoken out before in favour of a ban on offshore buying of existing NZ houses. But, because of our trade deals it is hugely problematic. The only way around it that seems likely is to accept that we would have to give up our exempt status in Australia. Which might not make a lot of people very happy.
Between the likely delays in formation of a Government and then the likely announcements of some of the new policies as outlined above, it's difficult to see the New Zealand housing market doing anything other than marking time - and maybe it could be worse than that over the next 12 months.
A lot of water has to go under the bridge before some of these new policies can be implemented. And markets, of which housing is just one, don't like uncertainty.