If Phil Twyford follows through on the sentiments expressed in his first major speech as Housing Minister then the housing sector may be facing an even bigger shake up than people realise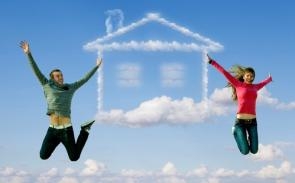 By David Hargreaves
What do we make of symbolic gestures?
Do we take them as just that - a symbol that doesn't have real meaning? Or do we accept that they represent a whole philosophical, ground moving, shift?
Let them have pets, says Phil Twyford the new Housing Minister. 
That's right, Twyford chose his first major speech as Housing Minister to announce that state house tenants will be allowed to keep pets.
"Given how important pets can be to people's quality of life I favour a more accommodating approach that allows tenants to own pets – as long as they are properly looked after, not a nuisance or a danger to neighbours, and not damaging property," Twyford says.
Look, I've owned both cats and dogs. And I'll tell you what, you can definitely achieve one out of those three things cited there - you can 'properly look after them', as I did. However, I admit to failing in the other two things. The pets did damage the property and they were a nuisance to the neighbours. Oh, and Gareth Morgan will hate this; despite the presence of an industrial-sized bell around her neck that probably made her deaf, my Oriental shorthair pussycat Alfa was a diva at catching wax-eye birds. I suppose the birds qualified as neighbours, so she was definitely a nuisance to them.
On the face of it Twyford's announcement is really nothing. And to some extent it may well have been aimed at pleasing his socially-oriented audience.
But if you scratch a bit deeper what does it SAY on a very fundamental level about the attitude this Government is going to employ toward state housing?
Some years back a family member of mine owned a house that they rented out through an agent while they were overseas. Unbeknowns to them, the agent allowed the tenants to keep a dog. And yes, it damaged the property. And it cost money.
I've therefore got every sympathy with owners who do not want to rent out their properties to people who keep pets. Quite simply the chances are if as a private landlord you allow tenants to have pets it will cost you money.
But, and here's the interesting thing, the Government is now setting a standard. If you are a state tenant you can keep a pet. Okay, there's an incentive right there to rent a state house rather than a privately-owned one.
As a private property owner you might suddenly find that potential tenants are either demanding to keep pets - or they just will turn their noses up at your property.
So, our symbolic gesture starts to look a little more than symbolic. It starts to make certain presumptions about rights and setting minimum standards for rental properties - standards that private property owners might find quite costly to keep up with.
What signals?
The other thing is; what are you saying, what signals are you sending,  when you tell someone that they can have a pet? Aren't you kind of implying that they can and will be staying in that home for a long time to come, and you don't mind that? 
"Move in to a state house and get a dog, because you'll be here for years."
Isn't that completely the wrong signal?
It comes back I suppose to what you see as the role of the state housing. 
I certainly think it should be temporary. House those with immediate, urgent needs and then be working with them to find something more permanent and aspirational; either through perhaps a rent to buy scheme or simply by them moving on and either buying or renting elsewhere.
A backward-shift
Time will tell, but the sentiments expressed by Twyford in this first major speech, taken at face value, suggest a very backward-looking shift that risks being non-aspirational. It also could shake up the whole structure of the housing market.
If there's a lot more state housing made available over time, and this is allowed to develop into long-term accommodation, then there are potentially big ramifications for the private rental accommodation. 
Taxpayer subsidised rental accommodation can presumably always be cheaper than that which is provided by a housing investor. Over time New Zealanders just might have to rethink their traditional philosophy of buying a second house for a rental and some long-term capital appreciation. Ultimately if people can't make it pay to get a second property they won't. Certainly this could over time drive house prices down. That would be good for a while for the sake of debt-to-income ratios, but not longer term. Not in an aspirational sense.
I've rented accommodation a lot. And I've always resented the fact that in New Zealand there is definitely a view that you are a second class citizen if you rent. And don't even begin to try denying that, people, it's true. 
If we start to move to a situation where the state is the 'rental provider', dare I say that current stigma will simply worsen. You will either own a home or you will rent from the taxpayer. A home owner or a state tenant.
Stigma
All this might seem alarmist and almost a silly reaction to an announcement about pets. But it is the symbolism. It's the signal. 
The other thing though is that if the Labour-led Government does lead a major u-turn on state housing policy then there's every chance that the National Party will campaign hard next time to reverse the changes.
I would stress as stridently as possible that I think National made a dog's breakfast of state housing in its nine year run in Government. It ran down Housing NZ and the housing portfolio while entertaining half-baked plans about offloading responsibility for social housing to the private and charitable sectors. There was never a clear plan just a kind of half-cocked National Party 'capitalism good, private sector good' philosophy.
But two wrongs don't make a right. The fact that Twyford mentioned the 1930s, even in passing was not good. Symbolism again. 'Make New Zealand Great Again'? 
A modern approach
Surely there is room for a modern approach that treats state housing as a sensible, pragmatic, temporary option for those with a need and allows people to be ultimately inclined and empowered to find better housing options.
Twyford's first speech suggests this Government's approach to housing is going to be probably even more different than we thought. 
At some point, particularly on state housing, the country would be very much well served if the main political parties could get together and form a bipartisan approach. Again I suppose this goes into 'pigs might fly' territory.
My question though would be, how much will it cost the taxpayer to see the changes that National made over the past nine years to the management of state housing now reversed? And what about the cost if we go into full reverse mode again after the next election?
And who the hell's going to look after all the pets if an incoming National Government next time says you can't keep them in state housing anymore?