Siah Hwee Ang with the latest happenings across the Asia-Pacific, including the return of the TPP, One Belt, One Road, one court, Trump tariffs, fake goods, the US borrows from China and more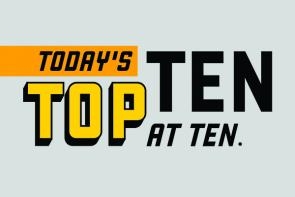 Today's Top 10 is a guest post looking at the latest international business happenings from Professor Siah Hwee Ang, the BNZ chair in business in Asia who also chairs the enabling our Asia-Pacific trading nation distinctiveness theme at Victoria University. 
As always, we welcome your additions in the comments below or via email to david.chaston@interest.co.nz.
And if you're interested in contributing the occasional Top 10 yourself, contact gareth.vaughan@interest.co.nz.
See all previous Top 10s here.
1. The Trans-Pacific Partnership is back on!
A year ago, the US abandoned the Trans-Pacific Partnership (TPP).
Many people had deemed the TPP an exertion of US influence in the Asia-Pacific. And so, these people were proved wrong.
For months, the remaining 11 nations of the TPP have been trying hard to salvage the partnership without the US.
On 23 January 2018, negotiations were concluded on the Comprehensive and Progressive Agreement for the Trans-Pacific Partnership (CPTPP). The signing is expected to happen on 8 March 2018.
While the US can continue to argue that leaving the TPP grouping to focus on its bilateral engagements is the right thing to do, some parties in the US will definitely lose out.
Most recently, farmers in the US have been questioning President Trump's trade policies as the TPP handed Australia a huge advantage over the US in the lucrative Japanese wheat market.
The US did soften its stance on re-joining the TPP at some point. But we will just have to wait and see.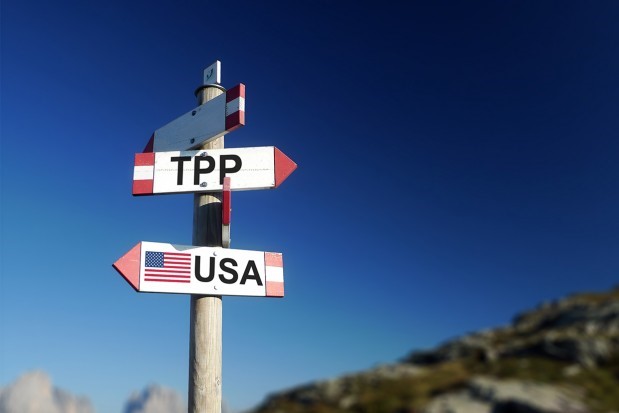 2. India is moving on with ASEAN.
Amongst the limited number of free trade agreements that India and ASEAN have, there is one agreement that exists between the two.
Despite their 25-year ties, the strength of the relationship between India and ASEAN has not been strong.
ASEAN's trade with India is well below that with China.
Yet, India has many incentives to build on its free trade agreement to deepen its ties with ASEAN.
This year, ASEAN was invited as a VIP to India's Republic Day.
Any chance of an "Indo-Pacific" presence in the Pacific Rim, where India will play a big part, will rest on its ASEAN relationship.
It is hard to tell if the 11 countries will make any progress this year. And if they do, we might see interesting developments in the Regional Comprehensive Economic Partnership (RCEP) too.
Thus far, India has not been an easy country to negotiate with. Yet, ASEAN should pride itself in coming the closest any country (grouping) has come to. And if all go well, they would also hold the trump card of a linkage to India for others who struggle the same.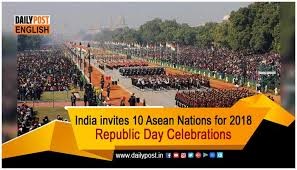 3. The cost of doing business in Asia is expected to rise.
Asia will continue to provide a substantial contribution to world economic growth in 2018.
But cost of doing business in Asia will rise as well.
The region is expected to see its wage rates rising faster than any other regions.
Notably, India, China, and the ASEAN nations of Vietnam and Thailand will see a rise of more than 4% in inflation-adjusted wage rates. Malaysia and Indonesia will also see theirs up by more than 3%.
These figures are based on a survey by Korn Ferry that tracks 20 million workers from 25,000 corporations.
On the other hand, many developed countries will see their wage rates grow below inflation rates.
We should expect middle-income grouping in Asian countries to expand to further their consumption power.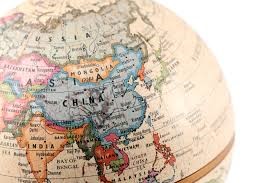 4. Chinese cities to grow for another two decades.
A major highlight of each year in the world economic scene is China's economic growth.
We expect China's growth to decline and yet this decline itself comes with peaks and troughs, making the trend unpredictable.
If China slows, so should its cities.
A recent study by UK research company Oxford Economics suggests that despite this logic, we should expect Chinese cities to rise up the ladder of big cities.
Shanghai, Beijing, Guangzhou and Tianjin are expected to be amongst the 10 largest cities by gross domestic product in 2035.
Eighteen Chinese cities made the top 100 in 2016, and 33 are expected to be there by 2035.
Shenzhen, Chongqing, Suzhou, Chengdu, Wuhan, Hangzhou, Nanjing, Qingdao, Changsa and Wuxi are predicted to make the top 50 by that time.
If these predictions are correct, will we be seeing more of an unbalanced China across its regions - which is undesirable from the Chinese perspective?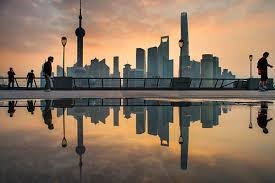 5. A court for One Belt One Road Disputes.
China's One Belt One Road (OBOR) Initiative has never experienced a dull moment in the last four years.
Due to its nature of partly informal collaboration, the OBOR has already experienced a fair few disputes since its inception.
To address this, the Chinese government is in the process of establishing a procedure and organisation to which disputes around OBOR can be addressed.
The principles of extensive consultation, joint contribution and shared benefits will be applied in creating these.
Domestic and legal services would be integrated as far as possible, and the procedure will be largely based on China's existing judicial, arbitration and mediation institutions.
Dispute resolution is definitely welcomed. But it will be interesting to see how this system will differ from the type that World Trade Organisation runs to which most parts of the world are used to.
This dispute resolution organisation will provide the first glimpses of how far China is prepared to adjust its OBOR strategies to connect with the rest of the world.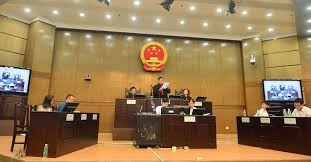 6. US stirs the pot with Asia by upping import tariffs.
A couple of weeks ago, US President Donald Trump slapped import tariffs onto washing machines and solar panels.
This sent out the first ripples of fear in Asia as signs of the US being to implement its protectionism threats.
The increased tariffs on washing machines is a serious blow to South Korea's Samsung Electronics and LG Electronics.
Together, they hold a quarter of the US market. The rise in tariffs will make them less competitive in a market that is already dominated by domestic players Whirlpool and General Electric.
China, on the other hand, was hit hard by the solar panel tariffs. The country is the largest solar panel producer.
Both countries have taken up these issues with the World Trade Organisation, complaining that the US' actions do not comply with WTO rules.
Many predict that this is the beginning of anti-globalisation actions taken by the US.
At the very least, the largest market in the world is certainly exerting its power on the world economic stage, though less so by influence than by compliance.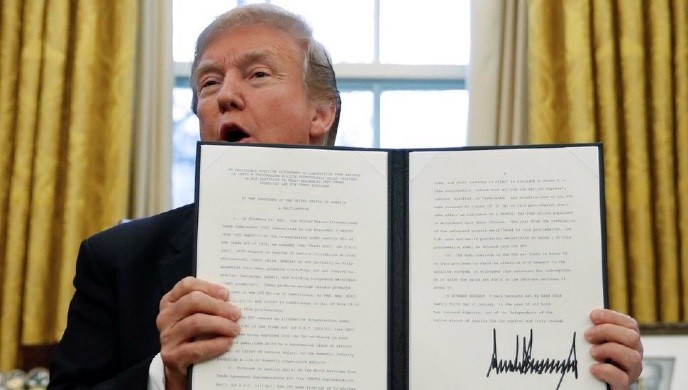 7. Asia-Pacific is liberalising its trade …. not necessarily.
The trend of the rising number of free trade agreements involving Asia-Pacific countries is there.
Yet, by some measures, some countries are not as liberalised as we would imagine.
For example, South Korea's mean tariff rates stood at 13.9% in 2015, with standard deviation at 56.3%.
We expect mean tariff rates to decline with rising free trade agreements.
But China, Indonesia, Thailand, Vietnam and South Korea, to name a few, have seen their mean import tariffs rise in the period 2010 to 2015. The deviations for the latter group of three have also risen in the period.
These numbers do raise questions around how far some of the free trade agreements help with reducing tariffs, i.e. would the benefits from free trade agreements outweigh the combined cost of protecting some domestic industries and the cost and time involved in making each agreement happen.
This is the dilemma of matching policy with business needs.
8. Will fake goods cripple the Asia e-commerce marketplace?
E-commerce in Asia has taken off in the last few years.
Like any other emerging industry, regulations are playing catch up.
E-commerce also comes with the complexity of managing cross-border expectations.
With the expanded scope and limited bandwidth of knowledge that most consumers have, the e-commerce marketplace leaves an opportunity for counterfeit goods.
According to a report by KPMG and Ficci, the value of counterfeit and pirated goods will be between US$1.9-2.8 trillion by 2022.
The report also suggests that goods sold through the internet represent a significant part of the proliferation of fake goods.
The lack of regulation and cross-border differences in jurisdictions make it more difficult to stop the sales of such goods.
China, India and Thailand are amongst the countries on the US Trade Representative (USTR) priority watch list as being notorious markets for fake goods.
As fake goods rise, it is in the best interests of Asian e-commerce platforms to provide more scrutiny around who the sellers are in their markets so as to keep their reputation in-tact.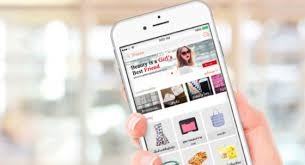 9. Media can play a significant part in the understanding of developing markets.
Our knowledge of markets can be accumulated through others' experiences, our own experience, and through what we read.
For developing markets, media and social media play a significant part in creating a linkage between these markets and potential investors.
So, having a good media presence is an important part of development for these markets.
A few months ago, two former secretaries-general of ASEAN made remarks about the lack of media coverage in ASEAN around the region's development.
It was cited that media tends to be focused on controversies such as the South China Sea, and total neglects significant developmental progress such as the open sky agreement—the ASEAN Single Aviation Market.
ASEAN will grow strongly in the next decade and beyond. But not having the right exposure to investors beyond the region can be a sticking point for participation in the region.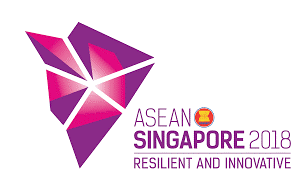 10. US aligning with China …. tit-for-tat.
It is not news that the US is having a tug war with China on several fronts.
The various regulations and practices in the two markets differ largely, and so one would imagine that the situations are due to the lack of compromise from either party.
But now the US is finding that adopting China's strategy might be the way to go.
It is working on a bipartisan legislation to broaden the authority of the Committee on Foreign Investment in the US (CFIUS), a multiagency body that has oversight of deals that could lead to the transfer of sensitive technology to rival countries.
It is within CFIUS' authority to recommend to the US President to block foreign companies from buying majority stakes in US companies on the grounds of sensitivity.
If it goes through, the new bill would expand the scope of the committee to allow it to make similar recommendations for deals involving minority investments and joint ventures, along with transactions that involve "emerging technologies."
Such expectations and regulations are common in China.
So after all the claims of China exploiting US regimes, the best response that the US has is to counter by adopting China's regimes.
Tit-for-tat does make one less likely to lose out, but there are ramifications for US companies and for proponents of globalisation.