The Government's commitment to establishing a non-partisan fiscal costings body is the right move - you only need to revisit the $11.7b fiscal hole saga to see why, says Jason Walls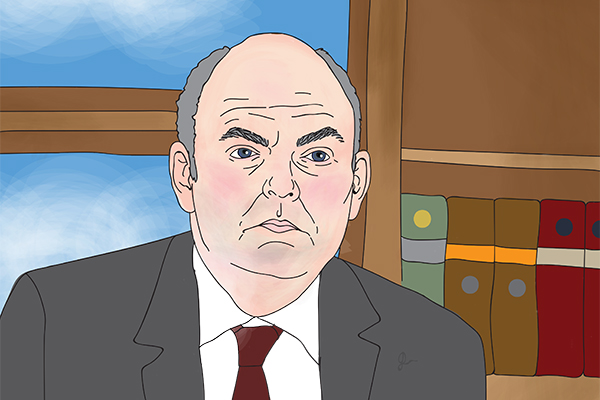 By Jason Walls
When it comes to politicians playing politics, former Finance Minister Steven Joyce is up there with the best of them.
As National's campaign chair for more than a decade, Joyce developed a fundamental understanding of politics, the media and - most importantly - voters. He knows what makes them tick and how to spin a story - it's for those reasons, I should have been a bit more sceptical when he invited reporters to his office for a "significant announcement" last September. 
He passed around press releases as media were getting set up with a headline that read - "$11.7b hole in Labour's fiscal numbers." From there, the story took off. It led most news sites and for most of the afternoon, Joyce berated Labour as poor fiscal managers.
"These are significant errors that raise questions about Labour's whole spending approach and their fiscal competence," he said.
Then Labour finance spokesman Grant Robertson offered his rebuttal a few hours later, saying Joyce was wrong - there was no hole and it was just an attempt to discredit Labour before the election.  In the days that followed, practically all economists quoted in the media agreed with Robertson. The consensus was that Labour's the numbers were sound. But by that stage, it didn't matter and the damage was done. Joyce had sown the seed of doubt in voters minds that a Labour Government would be disastrous managers of the books.
It's hard to know how much damage Joyce's strategy had on Labour, but it's safe to say the Party probably took a hit.
An independent fiscal institution 
The "fiscal hole saga" - as it came to be known - was probably top of mind for ASB cheif economist Nick Tuffley on Thursday, as he was writing his report on the Budget. Hours earlier, Greens leader James Shaw had announced the Government's commitment to establishing an independent body to provide non-partisan costings of party policies.
"That way we can reduce political point-scoring and attempts to create unreasonable doubt about a party's policy figures," Shaw said.
Tuffley said this initiative "may well be the lasting legacy of Budget 2018." The news was welcomed by the New Zealand Initiative. No doubt NZIER, which last year released a report calling for a group such as this to be set up, will be pleased as well. If the body were to be established, it would bring New Zealand into alignment with 26 of 35 OECD countries, which all have similar groups.
In Australia, for example, political parties submit their policies to independent officials who assess and cost them, before presenting their findings back to the public. If the policy doesn't add up, the Party that submitted it faces a backlash from their political rivals as well as the voters. Similarly, the process makes it almost impossible for politicians to take aim at the costing of a policy that has received the tick of approval from the independent officials.
In other words, a senior Government Minister wouldn't be able to credibly call out his Opposition for making "significant errors" in its policy costings 20 days before an election, unless the independent costing body had already come to the same conclusion. The bar for credible criticism would be much higher and would eliminate any "I don't care if it's true or not, I just want to hear them deny it" type political strategy. 
At the time of Joyce's claims of a fiscal hole, Labour MPs and staffers were furious at National's tactics. But almost eight months later, it's Grant Robertson, Finance Minister, who has had the final say on the matter. There are 11.7 billion reasons the Independent Fiscal Institution needs to be established in New Zealand.