Jen​ée Tibshraeny argues bank regulators should tap into the info the SFO has about the weak spots in bank systems that enabled a group to fraudulently secure 57 loans worth $54m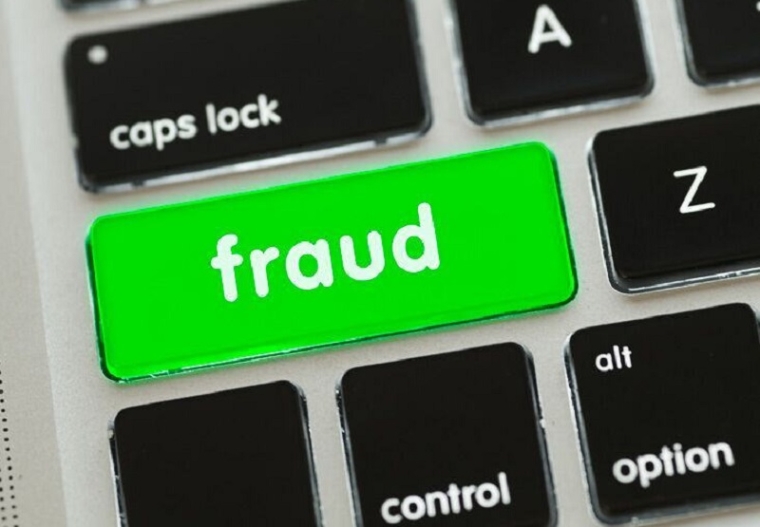 By Jenée Tibshraeny
I would humbly like to make a suggestion to the folk at the Reserve Bank (RBNZ) and Financial Markets Authority (FMA).
If you haven't already done so, take a break from studying the PR-ed essays the banks have given you to prove their conduct isn't as dodgy as their Australian parents, and investigate the circumstances around a $54 million mortgage fraud case that's going through the High Court.
Following a painstaking three-month long trial brought forward by the Serious Fraud Office (SFO), a property developer (Kang Xu), former BNZ employee (Zongliang Jiang) and suspended lawyer (Gang Chen) were on Friday convicted for their involvement in a scheme whereby fraudulent documents were used to secure lower cost home loans for commercial property development.
The trio's ringleader (Kang Huang) was in February sent to jail for four years and seven months, having previously admitted to his involvement in the scheme.
Meanwhile a fifth person accused of being involved (Peter Cheng) - a former ANZ employee - fled the country in 2015 before he could be arrested.
The group's scheme saw 57 fraudulent mortgages processed - about half by BNZ, half by ANZ and one by another bank that has name suppression.
The bankers received kickbacks in the hundreds of thousands of dollars for processing the loans.
Yet in order for the SFO to convict the trio on certain points of law, it didn't have to do a deep dive into banking practices and culture.
Bank scrutiny in the trial 
The trial saw a representative from each of the three banks implicated explain their banks' lending processes at the time of the offending, mainly in 2012 and 2013.
Yet it wasn't necessary for the bank staff who processed the fraudulent loans to be scrutinised in court, as a part of the SFO's case.
The only point at which there was some debate over whether this was necessary, was in the SFO's argument to prove that "deception" played a "material part in inducing the creditor to provide credit". In other words, the fraudulent documents, lead to the group receiving loans.
Yet Justice Sarah Katz was satisfied the bank representatives' evidence sufficiently proved this was the case.
"The bank witnesses emphasised their reliance on a relationship of trust with loan applicants when considering lending applications," she said in her ruling.
"Each of the bank witnesses gave evidence to the effect that a loan application would be rejected if the bank was aware that the documentation or information provided during an application had been deliberately falsified."
While the representatives from both BNZ and ANZ explained this to the court, they couldn't point to exactly where in the banks' policies this protocol was noted.
Nonetheless, the point is, a more thorough investigation into banking practices fell out of the scope of the case.
Only around 10 pages of Katz's 212-page ruling dealt specifically with the bank representatives' evidence.
Room for further scrutiny 
Given the resource put into the case, the SFO would have an intricate understanding of the weak points in the systems that enabled ANZ and BNZ to approve 56 loans, valued at an average of nearly a million dollars each, over a couple of years.
I am no privacy law expert, but I suspect some of this information could be shared with the FMA and RBNZ.
I believe the case calls into question both the culture within banks and the protection whistleblowers have.
Surely some of the former BNZ and ANZ staffers' colleagues would've known what they were up to. Did these colleagues report them to their superiors?
And if they did, was the culture such that Jiang and Cheng were reprimanded, or was a blind eye turned to the situation, as all the loans being written were generating revenue?
What's more, if the bankers were reprimanded, were they just quietly pushed out of their organisations?
After finishing up at BNZ, Jiang went to work for another bank that has name suppression. What sort of reference did BNZ give his new employer?
His Facebook page also indicates he had previously worked at ANZ and Westpac. Had he been up to similar antics there?
If he had, word of his misbehaviour hadn't been passed around the banks.
New Zealand is small enough that I would suspect that in most industries, if you made a major muck-up, you would get a big black dot next to your name, which others in the industry would find out about.
These are all issues the RBNZ and FMA could explore; using this case as a basis.
Things have changed?
My guess is that the banks would tell the regulators they have tightened their lending policies since the time of the offending.
ANZ confirmed this in its victim impact statement read out when the group's ringleader was sentenced.
I imagine banks would also say that their lending has been constrained by the current loan-to-value ratio restrictions in place, which require property investors to have a 35% deposit.
While these are fair points, what's to say that when market conditions and regulations change, banks don't once again go gung-ho with their lending?
Another point banks might make is that if the sorts of issues brought to light by this mortgage fraud case were systemic, the defence might have focussed more on this in its case - but it didn't.
The former BNZ banker's lawyer, in her opening statements in the trial didn't allude to mortgage fraud being commonplace. Rather, she pointed out how busy Jiang was at work, and the "pressures" imposed on him by the bank.
While we will never know whether Jiang would've acted differently had he been in a different work environment, the SFO will no doubt have useful insights into how his work environment affected him.
So, if the RBNZ and FMA have the choice of looking at spin curated by banks' legal and marketing teams in isolation, or in conjunction with concrete evidence of where things have gone wrong, I hope they go for the latter.