Gareth Vaughan argues the flawed Financial Service Providers' Register is a factor in consumer lending problems & it should be dumped with consumer lenders licensed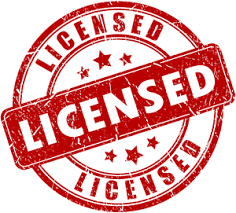 By Gareth Vaughan
The Government's discussion paper reviewing consumer credit legislation suggests it's probably easier to become a lender than it is for authorities to ban a misbehaving lender.
This is a feature of the Ministry of Business, Innovation & Employment (MBIE) paper, released by Commerce and Consumer Affairs Minister Kris Faafoi on Wednesday, which highlights more flaws with New Zealand's problematic Financial Service Providers' Register (FSPR).
MBIE points to unacceptable rates of non-compliance by lenders with a range of Credit Contracts and Consumer Finance Act (CCCFA) obligations, especially responsible lending obligations and public disclosure requirements. This, it says, is causing considerable harm to vulnerable borrowers. 
According to Faafoi, 2015 amendments to the CCCFA including the introduction of responsible lending requirements made under the previous National Party-led government, didn't go far enough and it's time now to finish the job and protect the most vulnerable consumers. "Finishing the job" may include introducing caps on interest rates and fees, strengthening enforcement and penalties for irresponsible lending, and introducing more prescriptive requirements for affordability assessments and advertising.
This is all potentially significant but it's the suggestion of increased licensing or registration for lenders that caught my eye.
To become a consumer lender today you must register under the Financial Service Providers (Registration and Dispute Resolution) Act 2008. Doing this requires satisfying simple requirements including not having been convicted in the past five years of crimes involving dishonesty and not being an undischarged bankrupt. You must also be a member of an approved dispute resolution scheme, thus  - in theory at least - providing consumers access to redress.
Then Bob's your uncle and you're a consumer lender.
Should you then misbehave it has proven "resource intensive and difficult in practice" to obtain banning orders for lenders and their directors and senior managers, MBIE says. Section 108 of the CCCFA enables the District Court to order a person not to provide consumer credit or take part in management of a company providing consumer credit. The order can be made if the person meets certain criteria, such as having failed more than once to comply with any of the provisions of the CCCFA.
The Commerce Commission issued no warnings, settlements or prosecutions for breaches of lender responsibilities between the reforms taking effect in June 2015 and February 2018. Subsequently a warning was issued to Dealer Finance Limited in March this year, and proceedings filed against Ferratum New Zealand Limited on June 1.
Against this backdrop MBIE has provided three options to increase lender registration requirements.
These are;
A) Expanded powers to deregister lenders and ban directors from future involvement in the credit industry.
B) Introduce a fit and proper person test in the registration of lenders.
C) A comprehensive creditor licensing system.
Option A would see the Commerce Commission empowered to direct the Companies Office to deregister a consumer lender if it's satisfied the lender is causing, or is likely to cause, harm in their lending conduct to consumers in the future.
This would be much like the powers the Financial Markets Authority (FMA) has to direct the Companies Office to deregister companies or prevent companies from registering on the FSPR if it believes registration of the company is likely to give a misleading impression of the extent it's regulated in NZ, or if it's likely to damage the integrity of the NZ financial markets. Using this power, the FMA has deregistered dozens of companies since 2014.
I have railed against both this misuse of the FSPR - primarily by offshore interests - the FMA is battling, and the deeply flawed FSPR itself, here and here, arguing the Government should simply abolish the FSPR. And now we have MBIE, which is separately consulting on "regulations to support measures to address the misuse of the Financial Service Providers' Register," shining a spotlight on problems in consumer finance that have the light touch FSPR at their heart.
Under MBIE's option C the requirements to obtain a licence under the comprehensive licencing system could be that the regulator is satisfied that; 
a. The applicant's directors, senior managers, and proposed directors and senior managers are fit and proper persons to hold their respective positions.
b. The applicant will have adequate systems and procedures to be a responsible lender and otherwise comply with the CCCFA.
c. There is no reason to believe that the applicant is likely to contravene any obligations under the CCCFA.
Licences could be granted under conditions, and the decision of the regulator would be subject to court appeal, the discussion paper suggests.
Option B, meanwhile, would require directors and senior managers of consumer lenders to show they are fit and proper persons, as part of registration on the FSPR. This, MBIE says, would aim to prevent businesses led by individuals who are at higher risk of engaging in irresponsible lending from acting as lenders, - rather than waiting for the law to be breached before considering their ongoing fitness to lend.
Surely if the Government is serious about "getting the credit settings right so people can borrow appropriately but aren't dragged into a long-term debt spiral" as Faafoi puts it, licencing consumer lenders is the basic foundation block of doing this.
Banks, plus credit unions, building societies and finance companies that take deposits from the public are already licensed by the Reserve Bank. Peer-to-peer lenders are licensed by the FMA. That net should be extended to all consumer lenders not currently licensed and overseen by the Commerce Commission, given it enforces consumer lending legislation. The Commission's funding should be beefed up, in part at least, through industry levies.
A side benefit of licencing all consumer lenders is doing so would remove another excuse for keeping the FSPR.
*This article was first published in our email for paying subscribers early on Thursday morning. See here for more details and how to subscribe.