Geoff Simmons separates the 'fake' reasons from the good reasons for talking about government debt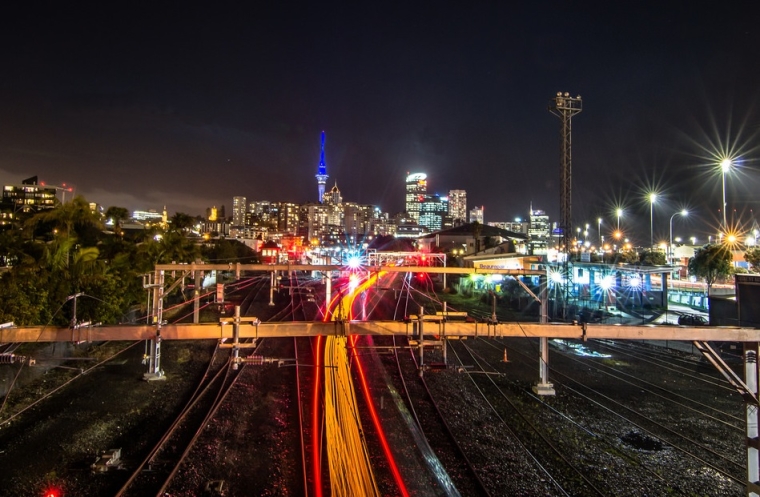 By Geoff Simmons*
Some are calling for the Labour-led Government to ditch its net debt targets in order to invest in infrastructure.
The Labour/National duopoly that we have had for the past 34 years has had a single-minded focus on reducing government debt. That was a fair goal post, given the country was nearly bankrupt after Muldoon's spending binge. But now public debt is at record lows internationally, interest rates are near record lows and the country is groaning under the strain of population growth without infrastructure investment.
So why does the obsession remain? There are a few fake reasons for it, and a couple of good reasons for it.
Fake Reason #1: The shadow of Muldoon
Our current fiscal management approach is the legacy of Muldoon, as much as the Clyde Dam and Springbok tour. When the new Labour Government was elected in 1984, it was immediately thrust into crisis mode because the country's books were in such awful shape. The size and immediacy of the problems were not public knowledge.
This led to changes to government accounting rules and eventually the Fiscal Responsibility Act, which ensures the Crown's books are transparent and presses the government to either make a surplus or say when it will. Since then every government has been squarely focussed on running surpluses and reducing debt, even when Muldoon's greatest fan (Winston) is part of the Cabinet.
The changes made in the 1980s and 1990s have been very successful, but those days are long gone and these budget rules are now as out of date as stone-washed jeans. As long as the economy is growing the government could run a deficit indefinitely and still hold net debt the same (as % of GDP).
Fake Reason #2: Saving for a rainy day
Both Labour and National like to cite "saving for a rainy day" as a key reason for their spending and debt targets, usually referring to the Christchurch and Kaikoura earthquakes in the same sentence. However, the truth is we survived both of these large natural disasters with barely a blip in our (already low) debt profile. We never got anywhere near Greek levels of debt despite the unprecedented string of natural disasters.
Besides, this concept is really where the notion of the government as being like a household falls down. Unlike households, our government can create money if it needs to, just like the US and UK did during the Global Financial Crisis. Creating money can carry the risk of inflation, but that is less likely in the case of rebuilding a city after a disaster because it is restoring the ability of that city to contribute to the economy.
Fake Reason #3: Keep debt repayments low
National likes to make a big deal of the additional interest that will accrue as a result of Labour's slightly higher borrowing, but that is just a red herring. Firstly, interest rates are at near record lows. That is usually the time to borrow and invest, not continue to reduce debt.
Secondly, National's shallow critique just looks at the cost side of the equation. If we all did that, nobody would ever borrow anything. National is supposed to be the party of business, so it should know this: most businesses borrow, and they do so to invest. They will only borrow if the returns on the investment are enough to cover the cost of the borrowing.
Our government should operate on the same approach; if the returns on the investment are greater than the costs of borrowing, it should invest. That should be the rule governing debt, not some random number plucked out of the air.
Partial Reason #1: Low public debt offsets our absurd private debt
While public debt in NZ is really really low, our private debt is quite high.  Keeping public debt low reduces the risk of that private debt becoming a problem later on.
We love borrowing money from overseas to speculate on housing and land. This doesn't make us better off as a country, but it does make some of us feel richer, and makes total sense when our tax system gives us a free pass on such activity.
The downside is that high private debt makes our economy susceptible to shocks. So in effect New Zealand faces the peculiar situation where high levels of unproductive private speculation in housing are crowding out important public investment in infrastructure. Normally it is the other way around.
Of course the real answer here isn't to keep public debt low, it is to fix the tax system to kill off unproductive speculation in housing and land. That would then allow the government to invest in productive things like infrastructure. It will be interesting to hear the results of the Tax Working Group, but given its constraints, no party in Parliament looks like they are ready to tackle that particular problem. 
Partial Reason #2: NZ Super is not so super
There is another reason to keep net debt low, and it isn't a good one – NZ Super. As more people live longer, the cost of funding our biggest benefit keeps rising long into the future. We can't make it more affordable by growing the economy as NZ Super is linked to wage rates. As wages grow, so does NZ Super.
No political party in Parliament has proposed reforms to make NZ Super affordable for future generations. The only options on the table are raising the retirement age by a paltry two years in 2040 (by which time the elderly will have added more than two years to their life expectancy), or pre-funding.
Labour has resumed contributions to the NZ Superannuation Fund as a form of pre-funding. Keeping net debt low is another form of pre-funding NZ Super, as it allows future governments more room to run up debt in order to keep funding the ever increasing Super bill.
Sadly, truly pre-funding NZ Super is a futile exercise. NZ Super is so unaffordable that pre-funding is a bit like telling a millennial to save a deposit for a house by not eating avocado. After a week of living on Weet-Bix, the deposit has risen by more than you've saved.
We need to face up to the fact that NZ Super is not affordable, will never be affordable, and needs urgent reform. If we managed that, the Crown's balance sheet would be freed up to make the considerable infrastructure investments that everyone needs right now.
New Zealand desperately needs investment, and the Government could fund that investment by increasing net debt. Instead, we prefer to hold on to the impossible dream of perpetual capital gain and funding every baby boomer's retirement no matter how well off they are. These unsustainable goals hang like albatrosses around the neck of our economy.
---
*Geoff Simmons is an independent economist and former co-deputy leader of The Opportunities Party.