David Hargreaves argues that what is missing from the Government's Healthy Homes initiative is a long-term plan to modernise all of New Zealand's housing stock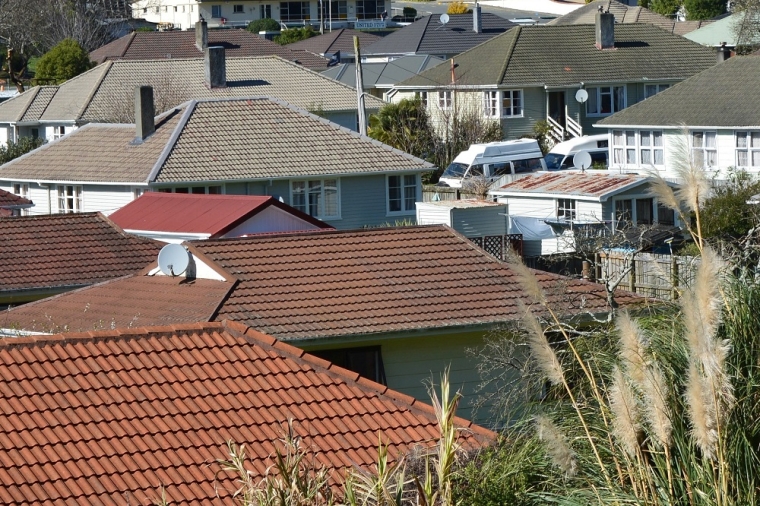 By David Hargreaves
And so the Government's discussion documents keep coming.
Too many in too short a space of time?
Probably.
The discussion documents are mounting up like the advisory groups and working groups.
Too many of them too.
The danger is that with so many things being put up for discussion seemingly at the same time, some things will not get the attention they deserve. And there will be consequences later from that.
Decisions can end up being made without those being directly affected quite realising the consequences.
And I think we are definitely running that risk in relation to the rental property market.
This week, following closely on the heels of the discussion document on reviewing the Residential Tenancies Act saw the release of the Healthy Homes Standards discussion document. I think the healthy homes document is a pretty hard-going read. Quite technical for a layperson like me and not so easy to digest.
Maybe somebody else thought it was pretty hard-going as well, because the Government's also released a summary document, which is better.  
For my own purposes, I then cut-and-pasted the various 'options' cited in the documents - IE what might actually be implemented in terms of new rules and standards - and I share these with you here.
Yes, this 800-or-so Word document is the real nub of the whole thing - and tells landlords and potential landlords exactly what they might be up against.
And I think they should be concerned, because there's some things in those options that would be pretty hard to achieve - and would be expensive.
How realistic is what's being proposed? That would be my question.
I think it's all well-intentioned but probably misses the bigger point.
The bigger point is: How much can you do with a house that was not designed, fit-for-purpose, for cold weather?
It doesn't do the job
That's the reality of a lot of New Zealand's older housing stock. It doesn't do what it should in terms of keeping people warm - because it wasn't designed to. Why that was the case, I do not know. And I've never spoken to anyone who has ever given me a good answer to the question.
But this is the real issue with a lot of the older homes in New Zealand - many of which are in the rental market. They just don't do what it says on the tin in terms of providing a warm and secure environment in winter weather - particularly not as you get further down south in the country.
In terms of what's in the Government's Healthy Homes discussion document, I'll pick out a couple of things that I thought were particularly interesting, and perhaps contentious.
Let's look at heating. The given options here are that landlord be:
required to provide heating in the living room, or
provide heating in the living room AND bedrooms.
And then there is this; that landlords provide heating that must be capable of either:
achieving an indoor temperature of at least 18C, or
achieving an indoor temperature of at least 20C
Now, for my taste and comfort - particularly when just sitting - 20C is much more the ticket, even with woollens on etc. But I reckon you would have a pretty hard time getting the temperature to 20C in some of the older NZ houses in the middle of winter. And who's going to check that anyway? How enforceable is that?
The point is though, just to take those two examples, the worst case scenario for landlords (in terms of costs) is that they might get faced with needing to provide heating in both living rooms and bedrooms AND have to somehow guarantee that this heating can generate a temperature of 20C. That's before we start on the insulation, which of course is a vital part of all this and also much up for discussion in the discussion document.
Who's responsible?
Next point to note here is that, okay, assuming the landlord does these things, the heating is going to cost money. How does the landlord then know the tenant will definitely use it - given that we do know a lot of people don't turn heaters on because they are terrified of the kind of power bills they will get? Who would be responsible?
Anybody who is a landlord or who would like to be one should climb in boots and all and be making submissions. Because I do think there is potential for a recipe of rules that are simply not realistic because the conditions will be too onerous.
This would not help anybody.
There is the potential that housing investors will simply be put off buying and owning these older properties. What happens then?
Okay, I suppose there's then the possibility that the prices of these houses could then be driven down, and people who can't currently afford their own home might be able to buy one of these older properties.
But then we move into another interesting area not covered by this Healthy Homes initiative - what about owner occupiers living in a cold damp house? Are they somehow immune from getting sick? And who takes responsibility for them and their health?
A band aid solution
The Healthy Homes initiative in many respects looks like a bit of a band aid solution to me. It's a kind of short term alleviation of the discomfort, while the underlying condition is allowed to continue.
Longer term, I think there needs to be the whole question of how we, as a country, replace and modernise large parts of the housing stock that just is not fit for purpose and wouldn't be unless you virtually rebuilt it.
Now, maybe that's putting the cart before the horse.
We are, as we are constantly told, short of many tens of thousands of houses in the county at the moment as it is. The Government's trying very hard to get things moving with the KiwiBuild programme. New houses ARE being built, but it would take a long time to catch up from the shortfall.
So, arguably we don't need to be knocking down old houses all over the place!
In the longer term interests of the country though, and the health of the people who live here, there does need to be some sort of a plan.
Incentives to get rid of old houses?
Could there be in future, for example, incentives offered to owners of properties/sections that have inadequate houses on them to either remove or bulldoze the house and build a new property?
Clearly it's not something that could be done overnight.
I would like to see some suggestions though for how such a thing might be achieved longer term.
Sticking insulation on and installing super-powered heating into these inadequate homes is not a long term solution.
Long term, surely if we are talking about sustainability, we need to be looking at the construction of 'passive' houses that require very little heating at all. 
In the meantime, I would urge all landlords and would-be landlords to have a very close look at the Healthy Homes material - hard as it is to digest - because I think there is a danger that without your input you might find yourself facing rules you either can't afford or can't realistically implement.