Siah Hwee Ang looks at gains and losses from the China-US trade war, US wine hanging by a thread in China, India steps up to the plate, the end of 'made in China' & more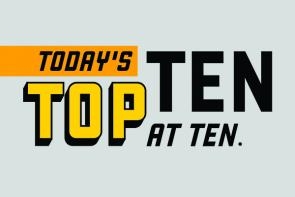 Today's Top 10 is a guest post from Professor Siah Hwee Ang, the BNZ chair in business in Asia who also chairs the enabling our Asia-Pacific trading nation distinctiveness theme at Victoria University. 
As always, we welcome your additions in the comments below or via email to david.chaston@interest.co.nz.
And if you're interested in contributing the occasional Top 10 yourself, contact gareth.vaughan@interest.co.nz.
See all previous Top 10s here.
1. US tightens the screws.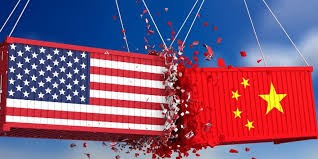 The China-US trade battle has raged on for almost two years. Some threats have materialised, others may be on the horizon.
On top of the US$50 billion in goods that has already attracted increased tariffs, this week we will witness new tariffs on US imports from China worth US$200 billion. These tariffs affect close to half of all US imports from China.
It does not look like the trade battle will end soon, despite occasional talks between the two powerhouses.
2. Expect collateral damage from steel and aluminium tariffs.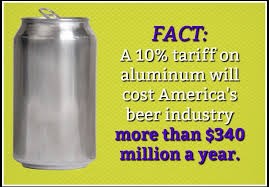 Steel and aluminium are raw materials for many industries, such as construction, engineering, and transport.
Less obvious is that steel and aluminium are used in other industries for packaging. A less obvious one would be the food and beverages industry.
We can expect the rise in tariff costs to be transferred to food and beverage producers and ultimately on to consumers.
If this persists, many such manufacturers will have to look for alternative sources of supply or even for alternative raw materials sources for package.
3. US wine hanging by a thread in China.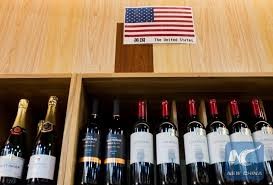 China has announced a proposed 25 per cent tariff on US wine, among other products.
This will take the combined total tariff and taxes per bottle to in excess of 90 per cent. This is likely to cause US wine to double in price, making it a less attractive option for Chinese consumers.
Wine imports into China have risen by 17.96 per cent year-on-year in 2017.
The China-US trade battles will benefit wine producers from other countries seeking to capitalise on this growth market.
4. India to replace US for China.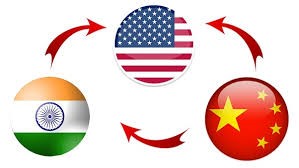 India has identified more than 40 products, including fresh grapes, cotton linters, flue-cured tobacco and alloy steel seamless boilers which it can export to China should China continue to impose tariffs on US goods.
India runs a trade deficit with China (US$63 billion) so such an opportunity would narrow this trade gap.
5. "Made in China" to be gradually replaced.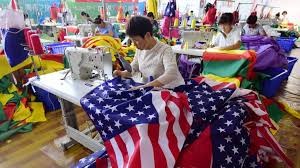 China is actively moving along the value chain – towards "Made in China 2025" (associated with innovation and high quality) and leaving behind "Made in China" (associated with mass market and low quality).
The China-US trade battles do affect the extent to which "Made in China" will be used, in particular by US manufacturers.
There will be minimal impact if China is indeed ready for its own transition.
In the meantime, other countries such as Vietnam and Cambodia are likely to pick up a significant share of the gap that China leaves behind.
6. Soybeans are a big battle ground.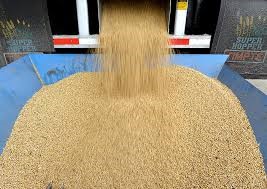 Soybeans were the first shot in the trade battle between China and the US.
In 2017, the US, the world's second largest soybean exporter sold around US$12 billion worth of soy beans to China.
At US$20 billion, Brazil was the number one exporter.
Following the 25 per cent tariff slapped on US soybeans in July, US soybeans have literally lost ground in this market.
And Brazil is keen to pick up the slack.
While the South American country is primed to do so, its capacity may not be able to fill this major gap. The difference in harvest seasons makes it more challenging.
Nonetheless, as the country works towards this, it is also looking to secure future contracts to hedge growing risks around price differences between Brazilian and US soybeans.
7. Chinese Yuan internationalises further.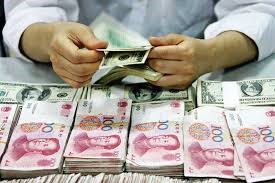 In July, the Chinese yuan's share of global payments rose from 1.81 per cent to 2.04 per cent, making it the fifth most active currency used for global payments.
As China becomes more internationalised through its initiatives such as the Belt and Road Initiative and "Made in China 2025", naturally we will see an increase in the use of the Chinese Yuan in the international arena.
As investors balance risks against the US dollar, we will see other, more stable, currencies used more often.
8. US companies are calling for the administration to back away from further trade battles with China.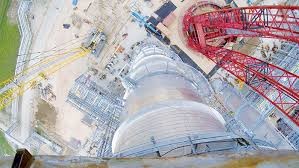 Some US companies are feeling the pinch as a result of the trade battles.
The American Chemistry Council most recently called for the Trump administration to back away from imposing more tariffs on Chinese products.
It said the tariffs are harming chemical manufacturing in both countries.
We can expect more evidence to surface showing that neither economy will benefit from the trade battles.
9. American presence in China complains too.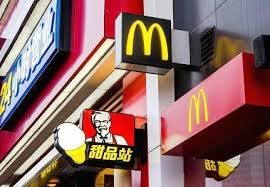 A joint survey by the US Chamber of Commerce in China and the US Chamber of Commerce in Shanghai shows that two-thirds of US companies operating in China are affected by US tariffs imposed on US$50 billion worth of goods.
More than 70 per cent of those surveyed agreed that imposing additional US tariffs would have a negative effect.
Given the rise of foreign-owned companies in China and the increase in both import and export trades of China, US companies have a legitimate concern. Sooner or later their competitiveness will erode in the second largest economy in the world.
10. Asian economies are likely to be winners.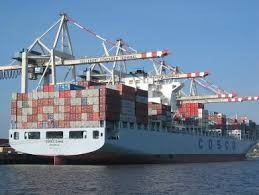 Before the China-US trade battles, Asia was expected to pick up most of the world's economic growth in the next two decades.
Has the picture changed since the trade battles? Probably not so much.
Given the growth rates of most Asian economies, they have a small buffer to work with despite the uncertainty coming out of the China-US trade battles.
Asian economies will start to have more intra-trade, and will pick up more benefits from the gaps created by the China-US disputes. This makes it likely that those Asian economies that are on the moderate-to-high growth curve will keep up their contribution to the world economy.