Siah Hwee Ang with the latest happenings across the Asia-Pacific, including the new NAFTA, the CPTPP, getting back the basics, ASEAN on the rise, India's widening trade deficit, China wants more imports and more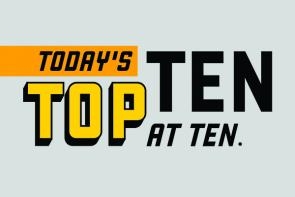 Today's Top 10 is a guest post from Professor Siah Hwee Ang, the BNZ chair in business in Asia who also chairs the enabling our Asia-Pacific trading nation distinctiveness theme at Victoria University. 
As always, we welcome your additions in the comments below or via email to david.chaston@interest.co.nz.
And if you're interested in contributing the occasional Top 10 yourself, contact gareth.vaughan@interest.co.nz.
See all previous Top 10s here.
1. The new NAFTA is in train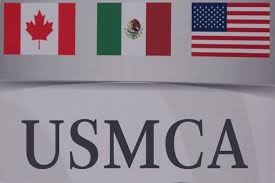 The new NAFTA, called the US-Mexico-Canada Agreement (USMCA) was concluded at the end of September 2018.
For a while, it was thought the deal might not happen. But it did.
Article 32.10: Non-Market Country FTA is of particular interest.
The article clearly states that if one Party wishes to commence free trade agreement negotiations with a non-market country, the other parties need to be informed; and that no later than 30 days before the date of signature, that Party shall provide the other Parties with an opportunity to review the full text of the agreement.
More importantly, "Entry by any Party into a free trade agreement with a non-market country, shall allow the other Parties to terminate this Agreement on six-month notice and replace this Agreement with an agreement as between them (bilateral agreement)."
This Article will restrict the ability of all three parties to negotiate with non-market countries without the potential intervention of the others, as the threat of terminating the USMCA is there.
For one, there may be implications for Canada's negotiations with China over a FTA, which has been discussed since 2016.
Keep watching this space to see how the Article 32.10 unfolds.
2. The CPTPP is on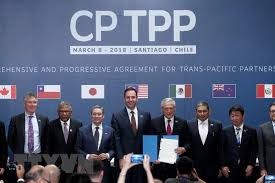 The Comprehensive and Progressive Agreement for Trans-Pacific Partnership was triggered on 31 October 2018 when Australia became the sixth country to ratify the Agreement.
The agreement will officially start on 30 December 2018.
Not to be left behind, Vietnam also ratified the Agreement two weeks later.
The CPTPP countries have a combined GDP of US$13.9 trillion, around 14 percent of the global economy.
There are signs of relief following on from the US exit from the TPP, which left the remaining countries pondering the value of the Agreement.
Talks around who else should be invited into the CPTPP are already on the agenda.
The UK and Thailand, and potentially Indonesia are all on the radar. These are by no means small economies and will clearly enlarge the scope of the Agreement.
Only time will tell if the CPTPP will realise its full potential, but for smaller economies benefits will surely be a given.
3. Commodities can become a challenge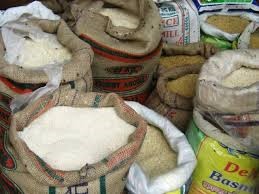 In some countries, it's taken for granted that food is in abundance. Yet, in other parts of the world, even basic commodities have become a scarcity.
This scarcity, in certain cases, is due to trade challenges.
Southeast Asia provides us with a couple of good examples.
The Philippines is the 9th largest rice producer in the world, accounting for 2.8% of global rice production. It was also the world's largest rice importer back in 2010.
Recognising the importance of rice to the country, it imposed restrictions on rice imports, believing that local production would be sufficient to serve the demand.
Yet, supply did not match demand, making rice inaccessible.
A new rice policy will see tariffs replacing current import restrictions. A 35 percent duty will be levied on rice from other ASEAN members, and a 180% rate will be applied to rice imports from outside the ASEAN bloc.
Elsewhere, Cambodia and Myanmar are facing a different challenge on rice exports, due to import restrictions and tariffs by the EU and other countries.
The Philippines represents a potential avenue for these ASEAN neighbours, but it will be good to see if the tariff imposed by the Philippines will cause another issue of accessibility—affordability.
4. Indonesia ready to go ahead with FTAs, but one is on hold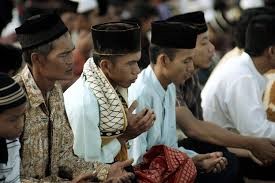 Indonesian President Jokowi has ratified seven bilateral and multilateral trade agreements by signing a presidential regulation.
The ratified agreements include the ASEAN-Australia-New Zealand FTA (AANZFTA), ASEAN-India FTA (AITISA), ASEAN-Korea FTA, ASEAN-China FTA, ASEAN agreement on medical device directive, the ninth protocol of the ASEAN framework agreement on services, and the Indonesia-Pakistan preferential trade agreement (IP-PTA).
Under law, the President is authorized to ratify an agreement if the House of Representatives fails to make a decision within 60 working days after the agreements are signed.
That period lapsed on all of the abovementioned agreements.
At the same time, however, Indonesia has decided to put a hold on signing the FTA with Australia.
A key reason for that surrounds Australia's decision to relocate its Israeli embassy from Tel Aviv to Jerusalem. Indonesia is the world's largest Muslim nation with close links to Palestine.
According to Indonesia, this will become a talking point during the 2019 elections.
Australia will respond by the end of the year.
5. ASEAN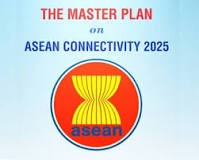 In recent months, the ASEAN region has been on the rise on several fronts.
With a population of around 630 million and an average annual GDP growth rate of 5.1 percent in the last 6 years, it is already the 6th largest economy in the world.
It is set to become the fourth largest behind the US, China and EU by 2030, overtaking Japan and Germany.
At the recent ASEAN Summit in Singapore, the baton was passed on to Thailand to resume ASEAN Chairmanship.
The relationships between ASEAN and India, ASEAN and China, and within ASEAN has also deepened in these recent meetings in Singapore.
The most recent world competitiveness rankings saw four ASEAN countries reach the Top 50, with Singapore ranked 2nd, Malaysia 25th, Thailand 38th and Indonesia 45th.
ASEAN countries also signed an agreement to facilitate cross-border ecommerce transactions at the 17th ASEAN Economic Community (AEC) Council Meeting in Singapore last week.
More than half of ASEAN's population are Internet users, and its Internet economy is forecast to quadruple from last year's value to US$200 billion by 2025.
6. India's trade deficit widens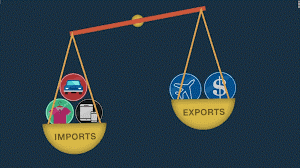 The latest statistics show that India's product exports rose by 17.86 percent to US$27 billion while imports grew by 17.62 percent to US$44 billion.
This means that India's product trade deficit has further widened by another US$17 billion.
Exports experienced significant growth in industries such as petroleum (49%), chemicals (34%) and pharma (13%).
For India, it seems that trade deficits can only be balanced with services exports.
Services exports by India in the current fiscal year from April-September stood at US$101 billion while services imports figures were only US$63 billion.
During the April-October period, total product imports stood at US$302 billion, with a total trade deficit of $111 billion.
For the time being, the product trade deficit will not go away as India needs to increase the quality of its goods.
But it is clear that there is a need for further thinking around optimizing the product-services mix when it comes to achieving a trade balance.
7. RCEP is delayed …. again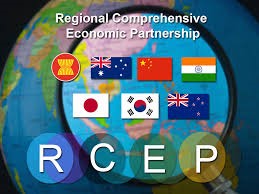 As India is still grappling with its trade deficit challenges, it is not difficult to see why the Regional Comprehensive Economic Partnership (RCEP) has been further delayed.
In the 2nd RCEP Summit that took place in Singapore last week, it was confirmed that the RCEP would need further conversations in 2019 to achieve an end result.
It is not surprising to see delays in negotiations given the size of the deal, which includes 16 countries that account for almost half of the world's population, a third of world's GDP and 40 percent of global trade.
Nonetheless, the RCEP has done well to conclude another five chapters in 2018, bringing the total number of chapters to seven. But the key ones around a rules-based multilateral trading system and market access remain incomplete.
Elections in India, Thailand and Indonesia in 2019, and the challenges for India as it contemplates opening up its market to China are just some of the key areas to look out for in 2019 as the RCEP negotiations continue.
8. China wants more imports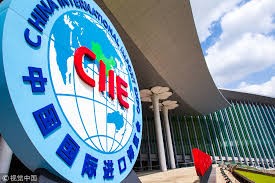 As though in response to the US's claims around its trade imbalances, China is announcing to the world it wants to import more.
But one can also see that it makes sense for China to import more for another good reason—to unleash consumption.
Indices around both retail sales of consumer goods and online retail sales have shown growth rates of 9.3% and 27.0% respectively in the latest statistics.
The trend is there, and there is no harm in bringing in more quality imports for that matter.
Around 3,600 companies from over 172 countries and regions took part in China's first International Import Expo (CIIE) in Shanghai two weeks ago.
Around 200 of these companies are Fortune 500 companies.
China's President Xi promised to step up efforts to stimulate imports and lower tariffs at the opening ceremony of the Expo.
China estimates that the country will purchase US$24 trillion worth of goods during the CIIE and over the next 15 years.
And even though the trade battles continue between China and the US, nearly 180 US companies attended the CIIE.
Opening up its market will only strengthen China further. The fact that many companies continue to swarm around this opportunity suggests that the market remains lucrative for businesses, if they can get it right.
What will the US' next response be?.
9. Singapore takes a step forward on an FTA upgrade with China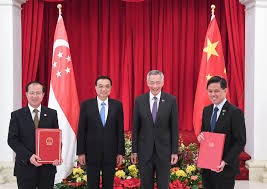 Singapore and China have signed a protocol to upgrade their FTA.
The China-Singapore FTA, the first such FTA between China and an ASEAN country, came into effect in January 2009.
The two countries began negotiations on the FTA upgrade in November 2015, and completed the process earlier this month on the sidelines of the CIIE in Shanghai after eight rounds of discussions were held.
In the last five years, China was Singapore's largest trading partner.
The FTA will come into effect once it is ratified by both sides.
The latest deal will see Singapore firms having better access to the legal, maritime and construction sectors in China, amongst other market access.
On its end, Singapore will liberalise its air transport, courier and environment sectors for greater participation for Chinese firms.
Alongside this FTA, China and Singapore also signed a series of MOUs on cooperation, including knowledge sharing, connectivity, single-window trade system, fintech, cultural exchange, urban planning, environmental development, and one belt one road financing.
10. Yet another concept – say hello to the Indo-Pacific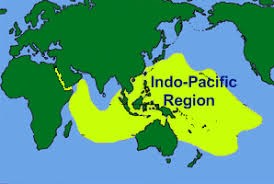 Indonesia has invited China to come on board to work closer with the ASEAN region through the Indo-Pacific concept, and wishes to see ASEAN taking a central role in this.
Indonesia President Jokowi expressed his wish at the ASEAN-China Summit last week, saying "I hope China can become an ASEAN partner in maritime sector cooperation under the Indo-Pacific region, including in overcoming maritime security issues in the Pacific and Indian oceans, overcoming maritime pollution, and developing search and rescue capacity at sea."
Indonesia's Indo-Pacific concept is one which will be based on ASEAN centrality, and has received general support from other ASEAN countries.
This may lead to further Indo-Pacific discussions within ASEAN in 2019.
At the same time, the Quad (US, Japan, India and Australia), who first proposed Indo-Pacific engagements, have also come together to recognise the need to consider ASEAN centrality in the mix.
It will be interesting to see how this evolves in the new year. But as usual, ASEAN looks to be the centre of attention in any significant events in the Asia-Pacific (or Indo-Pacific) region.