David Hargreaves says the Government should broaden its line of attack in the fight against the country's housing problems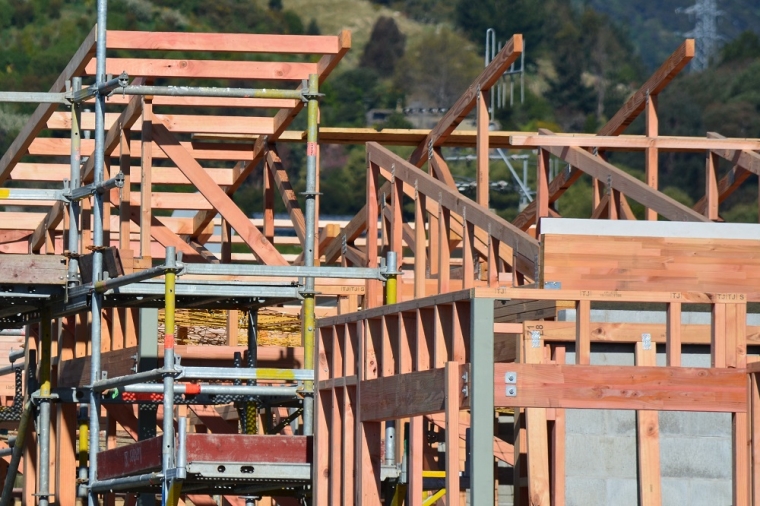 By David Hargreaves
What do you reckon the most difficult job to do in New Zealand would be?
Hugely subjective of course.
I've always thought All Blacks coach would be the toughest gig.
And if you've just immediately scoffed: "All Blacks coach the toughest? Why, I could do that!" then you've just walked into my cunningly laid trap.
The reason I would pinpoint All Blacks coach as such a difficult job is because the All Blacks MATTER to New Zealanders. Everybody in New Zealand knows something about the All Blacks. Most have an opinion. Most have some sense of 'ownership', of feeling involved, and dare I say, a sense of some type of entitlement. New Zealand should ALWAYS have the best rugby team in the world.
When you are coaching the All Blacks you are doing so on behalf of the entire New Zealand public. If you win the World Cup, well, that's about what you should do. If you LOSE it…what one earth were you playing at?!
I'm not sure whether Phil Twyford ever envisaged himself as an All Black coach. And I'm not sure he envisaged when he took on the Housing role that he was in fact getting himself into a very similar type of job. But he was.
In terms of things that matter in New Zealand, housing is right up with the All Blacks. So, if you set yourself up as being the coach of New Zealand's housing team with a 'World Cup' to be won (in this instance by building 100,000 KiwiBuild houses – that's Twyford's 'World Cup') then your business is suddenly everybody else's business.
Because yep, that's right, it seems most people have some sort of an answer to New Zealand's housing problems. 
It has been, for example, a great revelation to me over recent weeks that apparently the National Party (to be henceforth known as The Party With Sausage) had housing under control when it was in Government. This from housing spokesperson Judith Collins: "National had a comprehensive housing programme underway when we left office. We were on track to build nearly 100,000 homes over the next three years, which is twice the number of houses currently in Dunedin."
Crikey, if National had let us into the big secret that they had the housing problem sorted when they were still in Government, perhaps they still would be in Government now.
But I really don't want to sound too flip on what is actually a serious problem. What's becoming clearer by the day is that as a country we are nowhere near reaching some sort of consensus on what to do about building enough houses and also about replacing not-fit-for-purpose housing stock.
The current popular mantra is around 'fixing' the Resource Management Act. Well, so far as I've ever been able to gather, it's been needing fixing for 28 years, which is how long the thing has been with us. We don't seem to have been able to reach a political consensus on how best this thing can be fixed, or indeed what 'fixing' it really entails – IE what do we want it to do?
Making it 'sexy' for the public
The political spectrum, and I say this with a great sense of regret, is about appealing to the public with 'sexy' policies that people can understand and get behind.
If Twyford had got up before the last election and pledged a total overhaul of the RMA as a key plank for Labour then this would have carried all the excitement for the electorate of pouring cold tea down your trouser leg.
Ah, but: "We'll build 100,000 houses!" Woah, sex on a stick. Let's be having some of that then.
But now, rather than getting in behind the fact that someone has set out to do the 100,000 house thing though, it seems that the public's taking an almost perverse pleasure now in knocking the whole thing down. As I said in a recent opine, some people have been awfully quick to call the whole thing a failure.
Again it probably comes back to this fact that virtually everybody in this country has an interest in housing and therefore an opinion. And an opinion on how things could be done better.
I would reiterate my view that KiwiBuild has not to this point been proven a failure. But against unrealistically high expectations naively set by Twyford it has unquestionably got off to a staggering start.
Tell us what the problems are
Personally, I would actually like the Government to come out and say just what the problems have been and where it faces issues. Really there has been little up-front discussion of this nature.
If the public at large – and big businesses that might be able to help – do know for sure what all the issues are then this could be of assistance surely?
The other point is, if we are clear that the issues are around RMA and such like, let's know.
It wouldn't do any harm at all right now surely if the Government said it was going to start a far-reaching review of the RMA.
What about the busting of Auckland's urban boundary as earlier talked about?
And what about the idea of rent-to-buy schemes, again as earlier talk about at the time of the formation of the Government.
Also while we are about it, what about a very thorough review of the building materials market with a view to putting a new broom through it?
Still aim for the 100,000
Don't abandon the 100,000 houses, but broaden the attack. I think the Government would find the people of New Zealand most supportive of such a diversified plan of attack. Complex problems never have one solution, but rather require a combination of interventions.
I come back to the fact, the basic fact, that New Zealand has not built enough houses and too many of the ones we've got are not of a good enough standard.
So, come what may, we should be working on how to improve the situation.
I do suspect, however, that we may well see this Government very soon start to shy away from KiwiBuild and the building up of our housing stock.
Thursday's release of The Tax Working Group's report that will likely recommend a Capital Gains Tax in some form is likely to dominate the political agenda – and public comment – in the near future.
In such an environment it would be very tempting indeed to just let the housing problem child fade into the background – much as the previous National Government did.
If so, that would be disappointing and it means that's yet another problem put in the 'for later' basket – such as superannuation. And don't set me off on that one...