Speech from the throne pledges that Auckland's urban limit will be removed and density controls will be freed up in this term of Government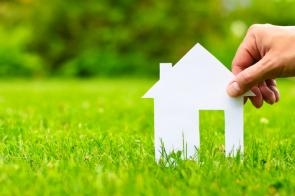 By David Hargreaves
It's official: The Government is promising to remove Auckland's urban growth boundary as part of the legislative programme for this term.
In addition the Government's pledging to free-up density controls in Auckland.
Other housing and migration related initiatives officially confirmed as planned in this term of Government include:
cutting down on low quality international education courses,
stopping state house sell-offs,
creation of a rent-to-buy scheme,
creation of a 4,000-strong apprentice programme to help with the 'Kiwibuild' plan,
extension of the Bright Line test to five years,
the removal of the ability for housing investors to use tax losses on rental properties to offset against other income,
the creation of a 'comprehensive' register of foreign-owned land and houses and
strengthening of the Overseas Investment Act.
New Housing Minister Phil Twyford had made general reference to Auckland's rural-urban boundary in a TV interview last weekend, but it wasn't couched as a firm promise.
However, Governor General Patsy Reddy, in delivering the speech from the throne outlining the Government's legislative programme on Wednesday was explicit, though brief.
"This government will remove the Auckland urban growth boundary and free up density controls," she said.
There was no other detail given at this stage as to when and how this would be done.
The speech from the throne outlined a wide ranging and ambitious programme of initiatives, including as expected, much on immigration and housing.
Dame Patsy said new developments, both in Auckland and the rest of New Zealand, would be able to be funded through innovative new financing methods like infrastructure bonds. The government would also give Auckland Council the ability to implement a regional fuel tax.
"To help ease pressures on our housing, infrastructure and public services, this government will make sure we get our immigration settings right," she said. 
"It will cut down on low quality international education courses and will ensure work visas issued reflect genuine skill shortages.
"Housing is a top priority for this government. Action will be taken to address homelessness. State house sell offs will stop. And the State will take the lead in building affordable houses.  
"Through its Kiwibuild programme, this government pledges to build 100,000 high quality, affordable homes over the next 10 years; half of them in Auckland.
"A Housing Commission will work with the private sector, councils and iwi to cut through red tape, undertake major projects and ensure new, affordable homes are built rapidly.
"This work will begin immediately, as part of this government's 100 Day Plan.
"To boost the workforce, employers will be financially supported to train 4000 young people as apprentices, including on-the-job construction training.
"High demand for housing will be dealt with by cracking down on speculators who are pushing prices out of reach of first home buyers.
"Foreign speculators will be banned from buying existing New Zealand homes.
"A comprehensive register of foreign-owned land and housing will be created, and the Overseas Investment Act will be strengthened.
"The 'bright line test' will be extended, so income tax is paid on any gains from the sale of residential property bought and sold within five years.
"Speculators will also no longer be able to use tax losses on rental properties to offset tax on other income.
"This government will make life better for renters. A 'Rent to Own' scheme will be developed.
"All rental properties will be required to meet standards for insulation, heating and drainage. Funding for home insulation in general will be boosted and a Winter Energy payment will be introduced for superannuitants and those receiving main benefits.
"This government aims to ensure that every New Zealander has access to a warm, dry, safe home," Dame Patsy said.