Think tank welcomes Housing Minister's suggestions of simplifying planning rules and abolishing Auckland's rural urban boundary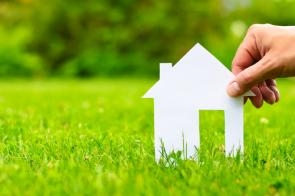 Think tank the New Zealand Initiative is welcoming new Housing and Transport Minister, Phil Twyford's suggestions of simplifying planning rules and abolishing Auckland's rural urban boundary.
The Initiative's executive director Dr Oliver Hartwich said the appointment of Twyford as Housing and Transport Minister in the Labour-led government was "a breath of fresh air".
"It is great that these two portfolios are held by the same person because we cannot solve the housing crisis without addressing transport – and we cannot solve our transport problems without fixing the housing market."

Twyford was "absolutely right" that planning rules need to change.
"National talked about it for years and did little. We look forward to seeing more action from the new Minister"

"Auckland needs to embrace its growth potential or it will choke under its own success. Minister Twyford has correctly understood these alternatives and is gearing all his policies towards making growth happen. At the Initiative, we have long argued that Auckland needs to grow both up and out and that we need more intelligent ways of financing infrastructure. We wish Minister Twyford well for delivering both."
Twyford told TV3's The Nation programme during the weekend that given the shortfall of housing in Auckland and the population growth projections, the city was "going to have to grow up and out".
"So I said the other day I was very interested in work that had been done by Infrastructure New Zealand on a large new development in the south of Auckland there, Pukekohe.
'It's got to be up and out'
"But there are massive opportunities for us– ... So we want to build most of the development we can in the city, around the transport network. We want to do density well and build great urban communities for people to live, work and play.
"As far as I'm concerned, it's got to be up and out.
"On the question of the Metropolitan Urban Limit, we're going to build affordable houses. We're going to tax speculators. We're going to do all of those things, right?
"But if we want a lasting solution to this problem, we have to make reforms that will allow the market to deliver better outcomes on its own, and the two really big things that we have to fix there are the broken system for financing infrastructure that stops the city from growing, and the highly restrictive planning rules like the urban growth boundary.
"But you can't get rid of the urban growth boundary without fixing the infrastructure financing issue. So this is going to be a major priority," Twyford said.
Twyford has suggested abolishing the rural urban boundary before, while previous Housing Minister Nick Smith made similar suggestions earlier before signing up with the Auckland Council to the Auckland Housing Accord. Previous Auckland deputy Mayor Penny Hulse spoke against the sprawl of the 1970s.
Infrastructure shortage
Current Auckland Mayor Phil Goff said on RNZ's Morning Report on Monday that he didn't believe there was a huge problem with a shortage of land in Auckland - more that there was a shortage of infrastructure.
"With the Auckland Unitary Plan we have zoned, for the next 30 years, 422,000 sites for dwellings.
"So we don't believe that there is a huge problem with shortage of land. What there is a big problem with is a shortage of infrastructure."
RNZ reported that Goff didn't agree with Twyford's "separate view" that if you took away the rural-urban boundary price differences for land would disappear.
"We don't want the city to sprawl out forever," he said.