While the high-end of town will be chuffed with the Government's torpedoing of Capital Gains Tax, the less well-off won't be. A successful revamp of Labour's flagship housing policies could help a lot, says David Hargreaves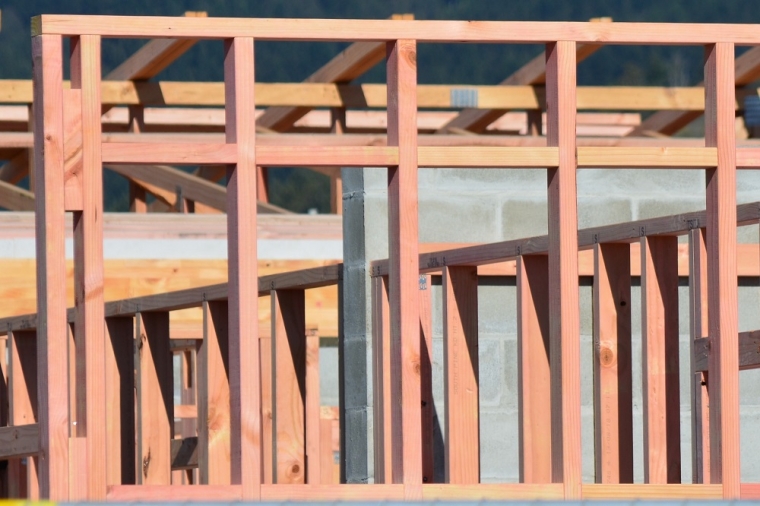 By David Hargreaves
Phil Twyford's not exactly disappeared, but he hasn't been as high-profile as before recently either.
With all the attention being given to the Tax Working Group and the recommendation for a comprehensive Capital Gains Tax, perhaps that's not so surprising.
But of course remember that Housing and Urban Development Minister Twyford was forced to admit in January that the KiwiBuild housing programme, targeting 100,000 new affordable homes over 10 years would not make it's target for the June 2019 year - which was just 1000 homes. Nowhere near, seemingly.
With the Government being forced to concede that it couldn't find 'consensus' over implementation of a Capital Gains Tax there's now an obvious void in terms of some 'feelgood' news for those who aren't making the kinds of capital gains that would have been taxed. Yep, people who had seen a path towards equality through a Capital Gains Tax would be looking for this Government to provide something to cheer them up as we head towards election year next year.
Housing reboot
So, this would obviously be a good time for Twyford to re-emerge with a suitably suited and rebooted housing plan.
One of Twyford's most recent major speeches on housing was to the think tank/lobby group NZ Initiative.  Now it may have been in part a case of the Minister knowing his audience and being therefore cognisant of the NZ Initiative's past criticism of KiwiBuild. Be he gave a broad policy speech that certainly impressed the Initiative.  
Taken as read that speech might suggest that even if the Government's not about to dispose of KiwiBuild as a policy as such (and I wonder if maybe it is), it does want to broaden the focus.
I have argued previously that the Government should go "all in" on KiwiBuild and maybe double or more the amount of money committed for it (currently $2 billion).
But clearly that ain't going to happen because the Government remains committed to its spending cap targets. 
If we want to talk about 'targets' per se then KiwiBuild has clearly been problematic.
Firstly, everybody was fixating on the targets the Government had set for the number of houses built and measuring the policy purely on that basis. And secondly, KiwiBuild is itself an easy target for criticism, in the way that a moving feast such as the Provincial Growth Fund - with money flying in all directions and hard to track - isn't perhaps to the same extent. Or at least it is harder to pin criticism on it.
So, KiwiBuild is undoubtedly set to go more into the background. But will it be ditched altogether?
Build now, worry about detail later...
It's probably a simplification of what went on, but it appears the Government's original idea was to just go ahead and get loads of houses built and then worry about the various problems around planning, infrastructure, RMA, etc, later.
But the catch 22 has been that the Government's struggled to get developers on board to develop low cost housing when it's such a pain in the neck for developers to get houses built that they'd rather build higher value ones thank you.
Therefore we come back to the apparently broadened approach, where some of the things Twyford talked about much earlier, such as freeing up urban boundaries and funding infrastructure etc come to the fore.
The good thing from the Government's perspective is that the housing market has turned more in its favour, no doubt assisted in some respect by things the Government has actually done such as the foreign buyers legislation and the extension of the Bright Line test from the two year period introduced by National to five years, meaning those that 'flick' properties could be faced with tax on the profits. The Capital Gains Tax that dare not speak its name.
Other things have fallen into place separate from the Government though.
The Reserve Bank's super-tightening of mortgage rules for investors in July 2016 appears to have opened the door more for first home buyers. And they have been getting an increasing share of the mortgage money - albeit often in eye-wateringly large-sized mortgages. The further good news there though is that even though the sheer volumes of loan money to buy a house can be truly daunting these days (particularly in Auckland), the fact that interest rates have stayed low and are now going even lower with potentially more ahead, means that people can at least afford to borrow these big sums. Even if it is keep-you-awake-at-night stuff.
And with the RBNZ very possibly going to cut the Official Cash Rate as soon as next month, there's little short-term likelihood of those interest rates spiking up dangerously.
This is all good for the Government because it does give it time. With young people not appearing to be as desperately locked out of the market as they seemed to be about three years ago, the Government does have more time to work on affordability.
It does mean that some of these curly questions around things like urban boundaries, local authority planning hurdles, the RMA, the funding for infrastructure in new developments, can be now tackled without the concern that as time goes on house prices are getting more and more out of sight for the people not on the 'housing ladder'.
Good time for change
There is therefore now a chance to get some fundamental change that simply makes housing development easier. And if that can be achieved, then obviously the number of houses that can be built can be ramped up.
While I would prefer therefore to see the Government give KiwiBuild a realistic budget (because it hasn't got that now) and allow the Government itself to go ahead and build taxpayer-backed houses on large scale, if we accept that's not going to happen, the next best thing would be some fundamental reform. So, that we are at least set up better for the future.
Now would be a very good time for the Government to focus on this and get some runs on the board.
Taking Capital Gains Tax off the table has removed a contentious election issue. But the traditional labour voters would want to see that replaced with something that gives them comfort.
Until next time...
That's the political perspective. But from the perspective of the New Zealand good, we've got to fix the housing shortages. If large numbers of people are left off the 'housing ladder' at a time when prices aren't rapidly escalating well, they'll have no chance at all the next time the housing market takes off.
And there could be bad social ramifications for this country if perhaps hundreds of thousands of younger people are left feeling marginalised.
The CGT is dead. Bring on the houses.