David Hargreaves says the Government should take advantage of the quieter house market to put in place more exact measures of who owns houses and where they come from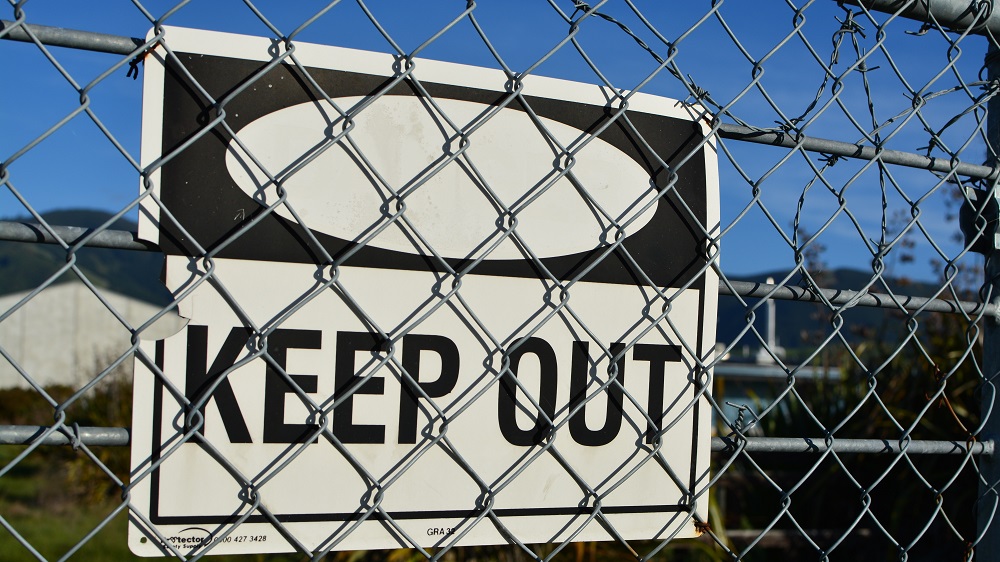 By David Hargreaves
One of the great riddles in dealing with any set of statistics is deciding what said those said statistics actually tell you - if anything.
On the face of it the latest quarterly property transfer figures from Statistics New Zealand would tell you a couple of things, first, that the Coalition Government's move to ban foreign buyers is working and secondly that the number of homes being bought by foreign buyers has plummeted. That would sound like two ways of saying the same thing, but it is not quite.
Looking at the first thing, we can probably make some assumptions about the new laws that came into effect on October 22. But of course all things have not been equal. The residential property market, particularly in Auckland, is not the bright shiny thing it was between 2013 and 2016, while in the meantime there's been external things happening like the Chinese authorities clamping down on money leaving the country. The point is, demand from foreign buyers would appear to have lessened.
As for the second thing, the numbers. Well, we know that these statistics are not all encompassing. 
If for example an offshore buyer were to set up a trust that had one NZ-based trustee (and the friendly family lawyer would presumably do the trick) this would not be regarded as a transfer of property to an offshore buyer. Although it is. And there are other foibles with the information as well. 
The upshot is that this information is not an exact measure at all. Not even close. 
Making assumptions
So, we might think we can measure a trend and see a trend emerging from the figures, but we still have to be careful about making assumptions really. Yes, the 'trend' might suggest that foreign buying has been 'stopped' but without unambiguous means of measuring such activity, it's dangerous to start drawing conclusions.
The big problem we have is that we don't know what the situation really was going back a few years. The ownership information that is now being gathered dates back only as far as the previous National Government's 2015 introduction of the bright-line test, but the information gathered, as explained above, is not exhaustive.
During the last great Auckland housing market bull run the anecdotes told us there was large-scale offshore, particularly Chinese, buying. And, yes, that was clearly happening to some extent. But as for the true scope of it, we don't know and we will never know because we had no accurate way of gauging it. And, sorry, taking pictures of auction rooms and identifying people with non-white ethnicity, or reading lists of what look like Chinese names, doesn't cut the mustard. 
In fact I still cringe at all that stuff. If we'd had proper data that kind of scurrilous gossip and anecdotal information would never have been given the kind of currency it was.
As for the situation now, the Government would undoubtedly like to happily claim that its foreign buyers ban is helping to control the housing market.
But as explained above, there have been other external forces at work. Also, the apparent sharp drop in offshore buying indicated by the latest statistics might reflect the fact that some buyers rushed in ahead of the introduction of the new law. But again that's an assumption.
Will the new law do what we want?
I've been no great fan of the new law, although I do commend the way a piece of hastily drawn up, dog's-breakfast, legislation was somewhat tidied up by the select committee process. It needed to be. 
I'm still not absolutely sure, however, if it will really do what we want it to do long-term. The simple thing would have been to introduce rules along the lines of those in Australia, where offshore buyers can't buy existing houses but may build new ones. That's certainly what I supported. 
But because of our trade agreements, we couldn't do that, so, we've got the rather convoluted piece of legislation that we have. 
I think we will only really know how effective that is once the property market turns up and gets busy again. At the moment there probably isn't really the same extent of offshore interest that there was previously. Although I'm again making assumptions. 
The true test of the new rules will be at the start of the next property bull-run, whenever that might be.
In the meantime, we do have breathing space. And we do know that house prices are starting to move in a more affordable direction, that greater numbers of houses are being built and that first home buyers are active. 
Given these factors, the easy option would be for everybody to sit on their hands.
That would be a mistake.
The time to make changes is when all is quiet. Not when all hell is breaking loose.
More detail please
I would still like to see the idea of some sort of property ownership register pursued.  Imagine. If we had a definitive version of what houses have at least some offshore ownership, what houses are owned by investors and are designated as rentals, what houses are owned by multiple owners, that kind of thing. This would be a goldmine and it would help to inform crucial decisions about what's driving the market and what is needed in terms of building activity.
At the moment, the housing market seems to be reaching some sort of orderly state. There's still big question marks about how committed this Government is to driving meaningful levels of affordable house building and how successful such efforts can be. But the first home buyers are getting a bit of a break and interest rates are still very much playing the game.
We shouldn't congratulate ourselves on any of this though.
Muddling through
The fact is we muddled through the last housing boom with no accurate information on who was buying houses and no effective Government input into increasing the rate of building activity. Yes, building activity did gradually scale up, but goodness it took a long time and there's no evidence initiatives such as the Special Housing Areas helped.
A lot of the time, it looked like we were fumbling around in the dark in terms of how we handled the housing market and perceived housing shortages. Which of course we were.
Now is a very good time to 'get our houses in order', so, that the next time there is a house market upturn we have proper information to call on and we can therefore make more informed decisions.
So, at a minimum, we should get a proper snapshot of who owns houses and where. And then we need to be deciding on things like how many houses we will need in future. That calls for a proper population strategy incorporating migration policy.
These sorts of strategies and decisions should be a priority. Trouble is though, unless the house is on fire (metaphorically) Governments seldom find the urgency to provide fire extinguishers. 
Well, here's hoping a bit of thought is given to some of these issues, because they are important and if we ignore them we will not be doing ourselves any favours as a country in the long run.