Former NZX Smartshares manager launches investment funds that undercut his former employer on price and provide yet another way for investors to access the NZX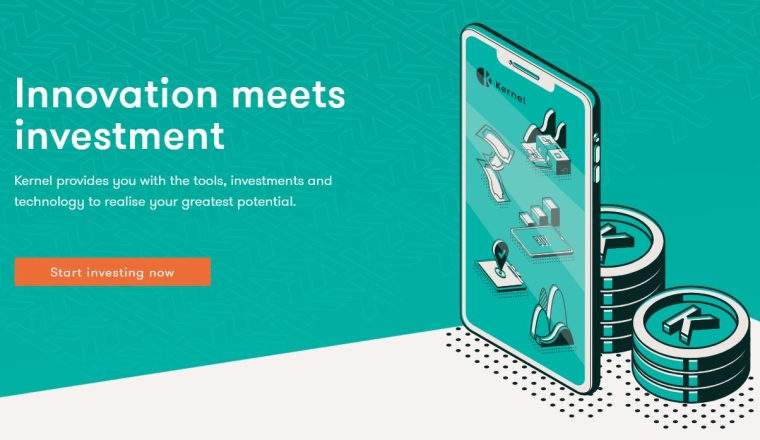 Another do-it-yourself passive investment option has launched in New Zealand.
The former product manager of the NZX's Smartshares, Dean Anderson, has started his own digitally-focused funds management business, which undercuts his former employer on price.
His platform, Kernel, offers three funds that invest in different sets of companies listed on the New Zealand stock exchange:
- NZ 20 Fund: Invests in the 20 largest and most liquid companies on the NZX and is designed to track the S&P/NZX 20 Index.
- NZ Level 9 Fund: Invests in 37 small and medium-sized companies and is designed to track the S&P/NZX Emerging Opportunities Index.
- NZ Commercial Property: Invests in eight large real estate investment trusts that own and manage commercial property portfolios. This is designed to track the S&P/NZX Real Estate Select Index.
Kernel is the only fund manager to offer a product that invests in the top 20, rather than top 10 and top 50 companies on the NZX.
Its Level 9 funds is also the first index fund to invest in 14 companies on the NZX beyond the 50 largest ones.
All three funds have management fees of 0.39% per annum.
Kernel doesn't charge brokerage or any other fees.  
The minimum investment amount is $100.
Kernel's investment funds are PIE funds (like KiwiSaver funds), so investors will pay tax according to their Prescribed Investor Rate (10.5%, 17.5% or 28%).
While Anderson has focused on making investing easy through a user-friendly online platform, he's also offering Kernel's funds through financial advisers.
His aim is to broaden Kernel's offering to cover other asset classes.
Introducing an auto invest option, which would allow investors to make regular automatic payments, is also on the horizon.
Anderson is among a number of Kiwi entrepreneurs to bring products to market in recent years that make investing cheaper and more accessible.
Simplicity in April 2018 for example launched a NZ Share Fund that invests in the 50 largest companies on the NZX. The minimum initial investment amount for this fund is $5000.
It charges an annual membership fee of $30 and a very low management fee of 0.10% per annum.
Like Kernel's offering, this is cheaper than a very similar Smartshares exchange traded fund (ETFs) that tracks that top 50 companies on the NZX and has a management fee is 0.50% per annum.
Smartshares - the pioneer of ETFs in New Zealand - has proven exceptionally popular with investors. Its NZ Top 50 ETF is valued at $628 million for example.
In June it listed eight new ETFs on the NZX that give investors access to environmentally and socially responsible global equities, megatrends and passive global bonds.
However Anderson believes "fund development and innovation isn't keeping pace with the growth in market opportunities and customer expectations".
Interest in DIY investing has seen platforms emerge that provide cheaper and more user-friendly ways of investing online.
Interest.co.nz last month did a detailed comparison between Invest Now, Sharesies and Hatch. All three platforms enable investors to invest small amounts in a wide range of funds and companies.  
Anderson isn't looking to list Kernel's funds on any of these platforms at this stage.
While being the fund manager, Kernel also provides the slick interface and low barriers to entry that in-part make these platforms attractive.