Officials still working on the final details of a consumer credit interest rate cap announced as part of the Government's CCCFA changes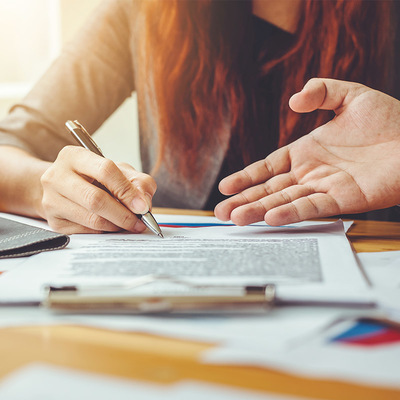 This week the Government announced plans to include an interest rate cap in its consumer credit law changes, but exactly what type of interest will be allowed to be charged has yet to be decided.
Under the proposal announced by the Minister of Commerce and Consumer Affairs Kris Faafoi on Tuesday the cap would be set at 0.8% per day, which still equates to 24% in interest over a 30 day month. The legislation already contains a limit on the total cost of credit for high-cost loans, which means the interest charged can't be more than twice the amount initially borrowed. 
The interest rate cap was announced after calls from the likes of FinCap and Community Law Canterbury to introduce one as part of the submissions on the Credit Contracts and Consumer Finance Amendment Bill. 
Compound v simple interest
Faafoi says the new interest rate cap adds a limit on how much a lender can charge borrowers, right from the start of a loan, and therefore reduces the dollar amount of regular repayments. But he says some of the details, such as what type of interest it will involve, are still being worked out.
"The type of interest – compound or simple – is under consideration with officials at the moment," Faafoi says.
But he says the Government has already been looking at overseas examples.
"The Government is aware that the UK system, on which the 0.8% cap is modelled, uses the simple interest approach and that will be included in considerations here."
When asked if the interest rate cap could lead to lenders seeking to recover more through fees he says that was already been taken into account before the proposed changes were finalised.
Faafoi says the 0.8% per day cap is the maximum rate that can be charged for both interest and fees.
"This means that, for example, if a lender charges an interest rate of 0.8% per day, the lender will not be able to charge any additional credit fees."
Simple interest is calculated by multiplying the principal amount of a loan by the interest rate. While compound interest is calculated by adding the principal and the interest charged in each previous period and multiplying that by the interest rate.
This is often regarded as "interest on interest" and there can be a big difference between the amount of interest payable on a loan if interest is calculated on a compound rather than simple basis. The effects of compound interest can be further exacerbated by third tier lenders and lenders of last resort who often charge markedly higher interest rates for their products.
Need for clarity
FinCap chief executive Tim Barnett welcomed this week's announcement by the Government. But he says if the change is going to make a difference it is vital that the 0.8% rate is simple interest - i.e. 292% per annum. FinCap is the umbrella organisation for New Zealand's budgeting and financial capability services.
"That's still a high rate but it will take the most predatory debt products out of the market. FinCap advocated for a lower interest rate cap of 50% per annum," Barnett says. "The critical detail is that the rate is not allowed to be a compounding rate, if it is then lenders will still be able to charge rates in excess of 1000% per annum and very little will change for our most vulnerable borrowers and their children. High cost short term lending takes around $120m a year out of the pockets of low income New Zealanders."
The interest rate cap has been included as part of the Credit Contracts and Consumer Finance Amendment Bill which had its first reading in April. Faafoi says he hopes to see it passed by the end of year so it can come into effect in stages, starting from March 2020.
He first announced the changes to the Credit Contracts and Consumer Finance Act (CCCFA) in October last year which he said were designed to crack down on predatory lending practices. It followed a review of the consumer credit laws by the Ministry of Business, Innovation and Employment (MBIE).  
The proposed changes include the introduction of limits on the amount of interest and fees that can be charged on high-cost loans to prevent people from accumulating large debts, as well as tougher penalties for those who break the law, including irresponsible lending.