Harmoney's Neil Roberts says the P2P lender, which launched in September 2014, has been 'slowly operating a pivot and moving to lending our own money' since 2015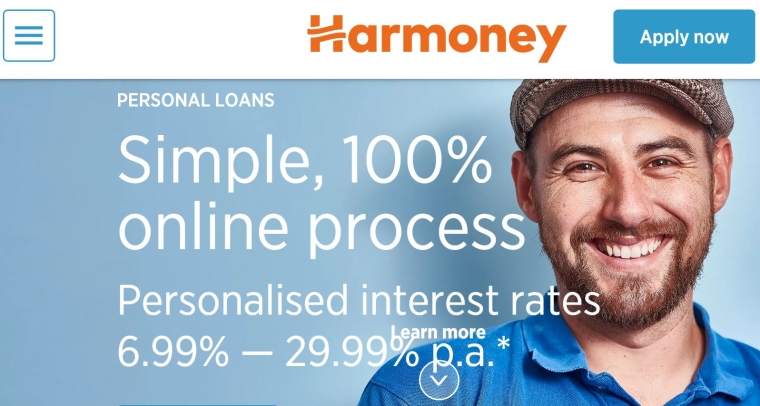 The founder of Harmoney, New Zealand's biggest licensed peer-to-peer (P2P) lender, says he can't see a viable P2P lending model in New Zealand which is why Harmoney has started lending its own money.
In a podcast with Peter Renton of the US-based Lend Academy, Harmoney's Neil Roberts says since launching with a Financial Markets Authority licence in 2014, Harmoney's "had reason to question the regulatory environment in which we operate." This, he says, has led to a move to simplify its funding model.
"We operate as a peer-to-peer lender, we're licensed as a peer-to-peer lender with 18,000 lenders operating on our platform. The regulatory environment just threatens that business model just because of Harmoney's ability to earn so where we see our future is going on balance sheet, we started that journey in December," says Roberts.
He also talks of "unclear federal laws that don't perhaps work well together." 
Thus, Roberts says, since 2015 Harmoney has; "Been slowly operating a pivot and moving to lending our own money which we started to do December last year and we're rapidly, you know, picking that side of our business up because the regulations, particularly in New Zealand are such that we don't see a viable model for us doing peer-to-peer lending way into the future and we are sort of  managing that and have been for some time."
On the legal front the Commerce Commission successfully argued at the High Court Harmoney's platform fee was a credit fee, despite Harmoney's opposition. Roberts has previously told interest.co.nz that prior to "pioneering" P2P lending in New Zealand Harmoney "went out and got the best advice that you can get, we believe, in the market place from Simpson Grierson."
Roberts' comments come with Harmoney expected to soon reveal a capital raise of more than $30 million involving several investors. In July Harmoney posted a maiden annual after-tax profit, courtesy of adoption of a new accounting standard that boosted its after-tax earnings by $7.5 million. Harmoney reported a $7.22 million after-tax profit for the year to March 31, compared with an after tax loss of $1.84 million the previous year.
Meanwhile Roberts also talks about why David Stevens is taking over as Harmoney's CEO from himself and co-CEO Brad Hagstrom, hinting at a potential share market listing, - in Australia.
"Yeah, so the first thought or what I've always thought is that a lot of founders flounder when they get to the public markets and in this part of the world, the deep pockets of capital are in the public markets. As you know, Peter, companies tend to go a little sooner to those markets for that reason and, you know, the ASX is trying to attract those that perhaps don't have the market cap to go on the NASDAQ. The source of super in Australia, is I think $2 trillion or some crazy number like that, so it's a huge source of capital to access," says Roberts.
"So, for me, I've always felt that, you know, I wouldn't want to be a public market-facing CEO for two good reasons. I don't think I'd be very good at it and I don't think I'd enjoy it." 
In March Harmoney announced a $50 million securitisation programme in partnership with BNZ. Stevens tells Lend Academy Harmoney's "looking to roll out another one in New Zealand with another bank and then also a couple in Australia as well in the coming months." This, Stevens says, will give Harmoney "some really good diversity of funding and also allow us to maximise the returns."
Since launching in September 2014 Harmoney says it has facilitated more than $1.2 billion of loans, matching lenders with borrowers online. The biggest chunk of lending done via Harmoney is debt consolidation. Harmoney says it has arranged more than A$100 million of loans in Australia.
Harmoney's biggest shareholders are the Neil Roberts Trustee Company Ltd with 39.74%, Heartland Bank with 16.92%, Trade Me with 15.13%, and P2P Global Investments Plc with 7.81%. Almost 80% of Harmoney's funding currently comes from institutional investors including Heartland Bank and TSB, with the balance from retail investors.
*This article was first published in our email for paying subscribers early on Tuesday morning. See here for more details and how to subscribe.