David Chaston explains what's at stake when you consider taking up the mortgage payment deferral schemes now offered by banks. There is a lot to think about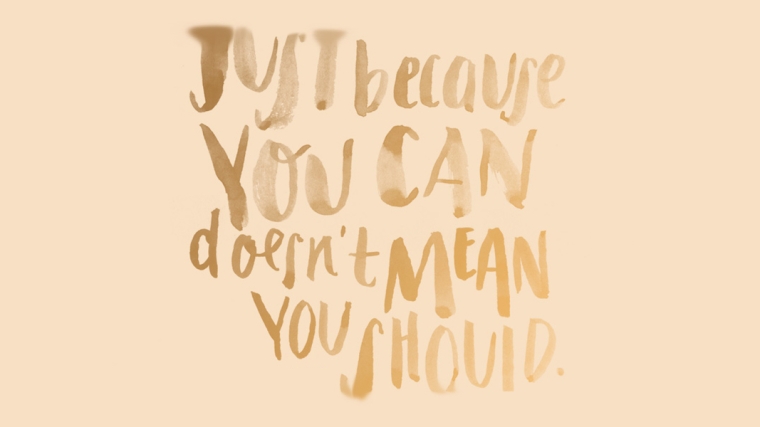 By David Chaston
On March 25, the Government announced banks will provide a six month mortgage holiday for homeowners with mortgages (and small business owners who have mortgaged their house as part of funding their business).
But is that a good idea?
What's not to like, you ask? Six months payment free, and at a time when things could be really stressed.
For some people, it will be a life-saver. But before you decide whether it is for you, you should work through the details. It is not obvious, especially if your income is still mainly in place (but perhaps not at the previous level).
Everyone will have a specific situation, which is why you need to do your own work. It will be worth doing.
But here is a foil, one way to look at it. We will use a specific set of assumptions, and our mortgage calculator.
Firstly, lets assume you purchased a median priced house at the start of 2015. That would have cost you $425,000. And lets assume you had a deposit of just under 20% back then, say $75,000. (You may have been trading up from a lower quartile house you bought a few years earlier, in our example, so you would have had a capital gain to help with a 2015 deposit that large).
Borrowing $350,000 at the start of 2015 would have been quite different to now; the average bank interest rate back then for a two year fixed mortgage was 6.00%. That means on a 30 year mortgage you were obligated to make monthly payments of $2098.43. Over the full 30 year loan you were committing to pay total interest of $460,160 plus the principal of $350,000.
But of course, interest rates fell subsequently and assuming you rolled over the loan interest rate each two years in January at the new average rate, you would have expected to pay a lot less in interest, especially if we make another assumption that you kept the original monthly repayments unchanged. Interest rates dropped to 4.75% in January 2017, and to 4.25% in January 2019.
Now in April 2020 you owe the bank $308,100. Yes, it's a table mortgage where the payments are even every month, so in the first few years you are repaying mostly interest with relatively small principal repayments. You owe $308,100. But in February 2020 the median 'value' of your house is $640,000 (nationally, per the Real Estate Institute of New Zealand - they haven't released the March data yet). That means your loan-to-value ratio (LVR) is a respectable 48%. You won't be underwater unless you can't find a buyer for your home for at least $310,000.
Because you have done the sensible thing and kept the original monthly repayment amount, you are on track to pay off your loan in 248 months (20 years and nine months) rather than the original 360 months (30 years). You are on track to save a massive $291,094 because you are going to pay only $169,066 in interest. We assumed that when you renew on January 2021 your interest rate would be 3.00% and it would stay like that till the end, a reasonable assumption these days.
But a pandemic calamity has hit. Should you approach your banker for a six month payment holiday? A number of large banks are making it easy to apply and tens of thousands have. However, before you do, know this: it is a payment deferral only. It just pushes things back by six months. While you are not paying, interest will be accruing on the $308,100 and by making zero payments, this will add $6660 to your loan balance taking it up to $314,760. If you restart payments normally then, the loan will then go on for another 256 month (21 years, 4 months) and you will pay a total of $176,690 in interest. That is a $1000 penalty for the delay.
Restarting loan payments at a lesser monthly repayment amount will balloon that penalty out significantly. For example, let's say you agree with your banker to adjust the loan repayment down to paying it off over the original 30 year term (ie to January 2045), your new repayments will reduce to just $1,525 per month (a considerably lighter monthly load), but you will end up paying $225,425 in total interest (an expensive extra total commitment).
There is a lot to think about.
Only your specific circumstances can help you make the right decision for you. But from the above you can see you are deciding on implications that can cost you $10,000s. More than just a six month payment holiday is at stake here.
Talk your circumstances over with a professional - your mortgage broker, a registered financial adviser, or even your banker. Get as much information as you can from credible sources.
But in the end, the decision is yours.
I think it is worth pointing out that no bank will want to sell you up in a mortgagee sale. Firstly, the market is dead, so such sales will be very hard to pull off. In very stressed circumstances they may write-off some of the loan owed so that it can match what you can pay, even if you are on a benefit. But these will be rare situations and depend on many factors. They will want to work with you if you are prepared to work with them - that is my guess anyway. Selling you up is an expensive proposition for them which they would rather avoid.
But don't expect bankers to be a social agency. They aren't; they are a lending business and will make their own decisions on that basis. Even the Reserve Bank Governor and the Minister of Finance know there will be borrower casualties in this crisis, so there won't be any free passes from anyone. If you are in a tough situation, negotiate realistically.
And finally, know that mortgages are a personal debt based on your income. Your house is security, but it is you and your income that backs up your obligation legally. Walking away from your house and handing the keys to the bank won't change what you owe. If they have to sell and can't recover what they are owed (and this will include their costs), you will still owe the balance. At least until you declare bankruptcy. (And the No Asset Procedure is unlikely to let you off in this case because the amounts involved will be greater than that NAP process cap.) Bankruptcy is not an easy way out as it will severely limit your options when life finally returns to a new normal. (It won't be the old normal).
Because serious money is involved, think carefully about whether it is right for you to take that six month mortgage payment deferral. It's just a guess, but I suspect that for most people it could be a costly mistake, to be regretted later. But for a few, it will be a lifeline, even if it does come with long-term costs.