Two investors, two views on whether to increase or decrease your exposure to shares as the market rallies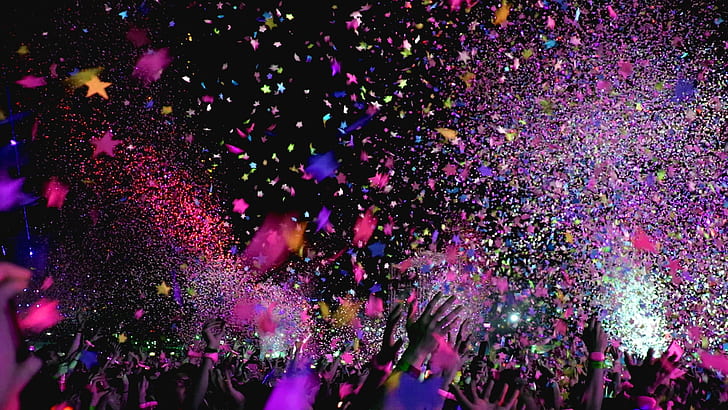 Unemployment is rising, countries are battling their second waves of Covid-19 - if in fact they overcame their first waves, governments are piling on the debt, and there's basically nothing certain about anyone's future.
Yet, share markets, including the NZX, are booming.
Interest.co.nz spoke to Summer KiwiSaver investment committee chair, Martin Hawes, and Craigs Investment Partners head of private wealth research, Mark Lister, about how retail investors should approach what looks like a distorted market.
Their views (which shouldn't be taken as financial advice) differed.
Hawes said Summer KiwiSaver was reducing its exposure to equities, taking a more cautious approach in the short to medium-term.
Lister was increasing his exposure to equities, saying traditionally "safe" assets like cash and fixed interest look riskier with interest rates rock bottom.
What's the main thing that could cause share markets to head downhill from here? Hawes and Lister were on the same page: central banks around the world changing tack and tightening monetary policy to increase interest rates. 
Why would central banks do that? If there were signs of inflation running too high.  
But haven't central banks been struggling to boost inflation since the 2008 Global Financial Crisis? Yes.
Accordingly, Lister believed there was a "pretty low" risk of strong inflation.
"I'd rather take my chances with the share market than stare down the barrel of a 1.5% return," he said.
Meanwhile Hawes was a little more cautious: "It's very difficult to see how this is going to play out… The batteries on my crystal ball have gone flat."
That's the overview. Let's start from the beginning.
What are share markets actually doing?
US and New Zealand share markets are among those at, or near, record highs. The rebound from the March plunge was much stronger than many anticipated, with second waves of infection not dampening investor confidence.
However, Lister and Hawes pointed out headlines around indices reaching record highs paint a misleading picture.
Looking to the US, tech stocks are going gangbusters, boosting the likes of the S&P 500.
In New Zealand, the same can be said for the likes of a2 Milk and Fisher and Paykel Healthcare. Lister said these two companies alone make up almost 30% of the S&P/NZX 50 index and are "almost single-handedly" dragging up the market, while retail and tourism companies are doing it tough.
"You don't have to look very hard to find some share market carnage. It's just that all of the businesses on our market that are in those sectors that are taking a beating are relatively small and they don't really move the dial in comparison to the heavy-weights that are all doing well," Lister said.
He noted the average share price change across companies in the NZX top 50 over the past year was about -10%.
"[The NZX] is not a perfect reflection of NZ Inc. What's NZ Inc made up of? A whole bunch of small businesses - many of which are in construction, retail, hospitality, tourism. Very few of those businesses are represented on the share market," he said.
Lister noted the share market is tilted towards property, utilities, health care and agri businesses which "happen to be quite resilient".
Why the strong rebound overall?
Hawes put this down to two acronyms: FOMO - 'fear of missing out', and TINA - 'there is no alternative'.
Lister maintained the fiscal and monetary stimulus provided by governments and central banks around the world has been larger than expected. Meanwhile the economy, in New Zealand at least, has fared better than expected.
Interventions by central banks, like quantitative easing, have seen interest rates fall to encourage borrowing and spending, and reduce the burden of debt.
But they've also made term deposits and fixed interest hugely unattractive.
For this reason, Lister maintained opting for the equity market was a "no brainer".
Is the share market a bubble?
"When the benchmark interest rate has gone down so dramatically that means you've got to re-price assets across the board. And I just don't think we're seeing the signs of exuberance we've seen in previous bubble periods," Lister said.
"Are we in expensive territory? Yes. Are we in over-heated territory in places? Yes. But bubble? No."
Lister came back to his point that equities still look like better value when compared to other asset classes.
Hawes was less definitive, once again saying a lot hinged on one's view around where inflation is headed.
He did, however, note that with New Zealanders continuing to contribute to KiwiSaver, and people looking to other investment options as their term deposits roll over, there's "huge weight of money" headed towards the share market.
Will indices continue their steep climb?
Hawes said investors have had a good run with the large strong performing companies, so might start moving to smaller companies, like the healthcare firm EBOS for example.
"One of the big fights that's going on, is the ability for companies to maintain dividends. Those that can, are tending to do better than those that can't," Hawes said.
Lister said: "The easy gains are probably behind us. We've seen the markets rally 40% or 50% since late March. You're not going to get that again anytime soon… don't expect the next six or 12 months to look like that again. That was a one-off snap back from low levels.
"From here, you're back to a grind upwards."
Lister expected returns in the mid-single digits - slightly below the NZX's long-term average.
"The value of the company is not just what happens in the next 12 months… next year is only one year out of the next 10 or 20," he said.
Meanwhile, Hawes said: "I think there's a big enough chance of significant volatility to be somewhat slightly underweight to shares. My worry is that there are a lot of inexperienced investors going in, boots and all, at the moment.
"Overall, I think it's a very good thing people are seeing shares as a viable alternative. My worry is that they will get a little bit too gung-ho and have pretty much everything on shares and have maybe loaded up credit cards or other borrowings to buy them."
While Hawes was fairly certain investors with long horizons wouldn't regret buying now, he said the outlook was "very uncertain" in the short term, and even in the next three to five years. 
"There are likely to be quite big economic adjustments," he said.
What would it take to stop the growth?
Hawes and Lister noted outbreaks of Covid-19 weren't giving investors the jitters.
"People are seeing that resurgence of virus numbers as an annoyance, rather than something that's going to bring the world back to its knees," Lister said.
However, should governments/central banks run out of steam in terms of their financial responses to these outbreaks, Hawes and Lister maintained there would be cause for concern.
As for the risk of central banks increasing interest rates, Lister noted the US Federal Reserve's major decision last week to target an average rate of inflation, rather than a fixed rate, means it could let inflation run a little hotter for a short time, before taking action.
Lister said, "What it does do, is it gives investors in places like America confidence shares are the only game in town for the foreseeable future, and we don't need to worry about our central bank hiking interest rates and destabilising things. So for them, it's game on."
While the Reserve Bank of New Zealand already targets an inflation range between 1% and 3%, the Fed's move will prompt other central banks to likewise be more relaxed should inflation finally bubble up.
Hawes believed news around vaccine trials failing could also take some steam out of the market. Lister disagreed.
Coming back to where we started, noting the disconnect between the "real economy" and the share market, Hawes clarified shareholders benefit from high share prices, not the company as such.
A high share price might help the company raise capital at a better price, but that's about it.