National Australia Bank and Commonwealth Bank of Australia push back at buy now pay later service providers with zero interest rate credit cards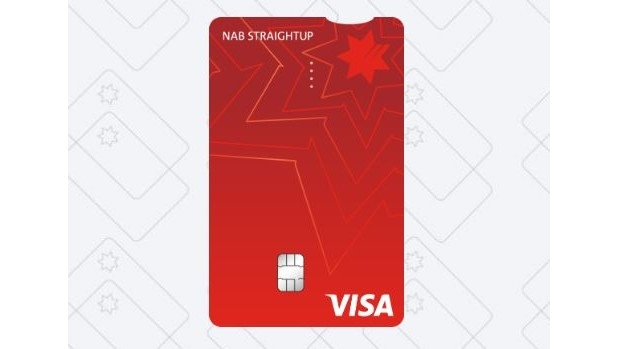 National Australia Bank and Commonwealth Bank of Australia, the Aussie parents of BNZ and ASB respectively, have hit back at the buy now pay later sector with no interest credit cards.
NAB was a day ahead of its rival on Wednesday, launching the NAB StraightUp Card, followed by the CommBank Neo on Thursday. The zero rates compare to 20% interest rates on some credit cards.
NAB says for a flat monthly charge, it's offering credit of up to A$3,000. Customers don't pay the monthly fee if the card is not used and there are no other fees or charges. Thus no interest, no annual fees, no late payment fees and no foreign currency fees. The monthly fee will be reversed if there's nothing owing and the card hasn't been used during the relevant statement period.
NAB says for an A$1,000 credit limit customers will be required to pay A$35 per month towards the balance including an A$10 monthly fee. For an A$2,000 credit limit they must pay A$75 per month towards the balance including an A$15 monthly fee, and for an A$3,000 credit limit they must pay A$110 per month towards the balance including an A$20 monthly fee.
The NAB card can be used anywhere Visa is accepted, online or in-store, and with all contactless payment options, including Apple Pay, Google Pay, Samsung Pay and NAB Pay. It offers no gambling or cash advances.
For a fixed monthly fee CBA will provide up to A$3000 of credit, with no interest payments, no late payments, and no foreign currency fees. The CommBank Neo has three credit limits being A$1,000, A$2,000 and A$3,000. For the A$1,000 limit the monthly fee is A$12, it's A$18 for A$2,000, and $22 for A$3,000. CBA's card will be able to be used anywhere Mastercard is accepted. It also doesn't provide access to cash advances or gambling.
Rewards are, however, on offer.
"CommBank Neo will also offer access to discounts and cash back offers with a range of retailers through CommBank Rewards," says Angus Sullivan, CBA's Group Executive of Retail Banking Services.
"These rewards offer eligible customers real benefits through CommBank Neo as they provide access to cashback offerings from a range of retailers. For example a customer may receive a $15 cash back offer when they spend at one of the 80+ retailers. This makes the monthly fee even greater value for CommBank Neo customers."
Eligible customers are CBA credit or debit Mastercard customers who are at least 21 years old,  are not in hardship, and are not in default with any CommBank accounts. There are minimum spending requirements.
Rachel Slade, NAB's Group Executive for Personal Banking, says the bank needed to innovate to keep pace with customer demands.
"Unlike Buy Now Pay Later services, NAB StraightUp Card offers a continuing line of credit, is available to use anywhere Visa is accepted, has no late payment fees, and allows customers to repay balances over a longer period of time. Along with the no use, no pay feature, the NAB StraightUp Card also has lower credit limits than most credit cards and higher minimum repayments to help customers take greater control of their debt," Slade says.
The Australia Financial Review reports Reserve Bank of Australia data shows customers have shifted away from credit cards in favour of debit cards and are paying their credit card balances faster during the COVID-19 crisis. The Reserve Bank of Australia this week reported a 10% decline in the number of credit cards on issue over the 12 months to the end of July, and a 14% fall in the value of transactions.
Slade told the AFR its new card is a response to what's behind Afterpay's growth, being Millennial customers wanting to reduce their use of interest-bearing cards in order to keep a lid on debts.
NAB's card has launched while CBA says its one is coming later in the year, with CommBank Neo Business for small business customers to follow early in 2021.
*This article was first published in our email for paying subscribers early on Friday morning. See here for more details and how to subscribe.